ISLAMABAD: An Accountability Court (AC) Monday adjourned till December 23rd 2013,  The corruption references filed against former President Asif Ali Zardari by the National Accountability Bureau (NAB), During the hearing today (Monday)' the court summoned Asif Ali Zardari in the next hearing.
 The cases against Asif Ali Zardari, who enjoyed immunity for being head of the state in the past, have been reopened by the NAB are: ARY Gold reference, SGS-Cotecna, Polo Ground reference, Ursus Tractors case and Asset case. ( Mentioned in detail Below )
Today, the former president did not appear before the AC judge Muhammad Bashir who was hearing the cases.
Asif Ali Zardari was likely to be indicted today in one of the references.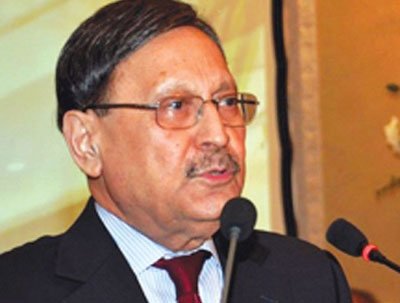 However, Zardari's counsel Farooq H.Naik turned up and apprised the judge that his client did not appear over security reasons. He told the court that Zardari would appear in next hearing with appropriate security.
The court also called witnesses in three different cases, but adjourned the case till December 23rd 2013 .
While speaking to media afterwards, Naik claimed that Asif Ali Zardari  has been receiving threats, therefore, he did not appear in the court today.
NAB references: Accountability court summons Zardari on December 23rd 2013.
Asif Ali Zardari