KARACHI in Earthquake tremors have been felt in some parts of Karachi , Coastal Highway and in some parts of Balochistan – Initial report by USGS says Intensity level III – No damage has been report so far – People ran out of their houses and standing outside.
Location of Earthquake that hit Pakistan just now — Epicentre 69 kms NNE of Awaran in Balochistan: 27.026°N 65.521°E Depth=22.9km (14.3mi)  There are also reports of tremors being felt in other areas of the country including in Hyderabad and parts of Balochistan.
INCPak is gathering information and initially what we have found that that Earth Quake 7.8 in different areas of Pakistan! May Allah keep everyone safe. Ameen.
THIS POST IS BEING CONSTANTLY UPDATED 
media reports the roofs of two schools have collapsed in Awaran district; unknown if kids were inside at 5:34 PM, PST
(Breaking News) Reports of houses, shops damaged in Awaran, Balochistan. Emergency declared at hospitals. – 526 PM , PST 
Date & time: Tue, 24 Sep 11:29:48 UTC
Local time at epicenter: Tuesday, September 24, 2013 16:29:48
Magnitude: 7.8
Depth: 15.0 km
Epicenter latitude / longitude: 27.0162°N / 65.5466°E [Map]
Nearest volcano: Tor Zawar (429 km)
Primary data source: USGS
According to intial television reports, the aftershocks were felt across Balochistan including Quetta, the provincial capital.
The earthquake was also felt in the adjoining province of Sindh, including cities of Karachi, Jacobabad, Khairpur, and Nowshero Feroz.
So far, no reports were received of any damage to human life or property.
USGS earthquake was 7.8 Richter Scale  to a US geological survey! – 450 PM , PST 
7.8 Magnitude Earthquake Shakes Buildings Evacuated Karachi, Hyderabad Khuzdar, Gwadar And Some Parts Of  Sindh, Balochistan – 455 PM PST 
 Rector Scale Reading 7.8 struck the  Location Pointed Dalbandin area in Balochistan province  US Geoplogical Survery. – 458 PM PST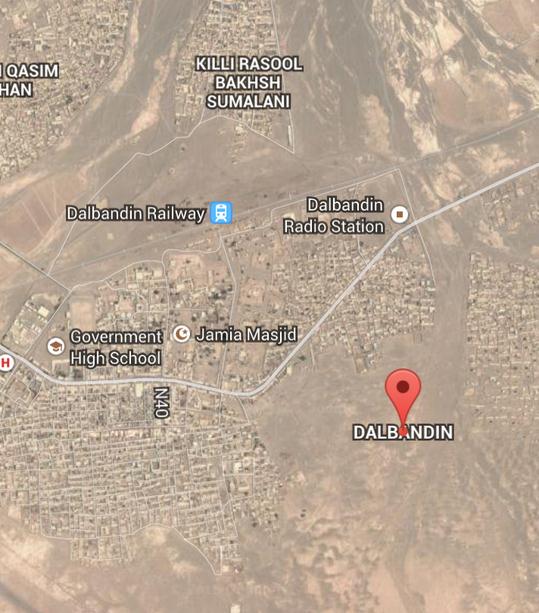 Reports of casualties from Balochistan!  5:07 PM PST
This is a developing story and will be updated when further details are available.