Buckle up !  #FF7 Fast and Furious 7  sets to release on 4th April 2015 – The Furious action continues on for the " One Last Ride " Van diesel says. Theatrical Trailer shows the action packed movie is gonna be a block buster movie of the year 2015.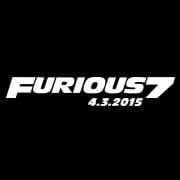 A beautiful sports car jumps from one skyscraper TO ANOTHER SKYSCRAPER. Clearly, no stunt is too insane for the Fast & Furious franchise, which continues to escalate its sequences from one amazing sequel to the next.
But it isn't just action-pack stunts that drive this franchise. As the spot tells us right at the very beginning, the most important aspect of this universe has been – and will continue to be – family. And with Furious 7, everyone involved will be saying goodbye to a key member of their immediate family: Paul Walker. The actor is present in the opening salvos of this clip, and while his character says that he is going along for the ride, I'm guessing that Walker's Brian will not be involved in the Abu Dhabi sections of the sequel.
Yet, the emphasis of this clip remains on ass kicking. "Daddy's got to go to work," The Rock barks, and the trailer gets down to business, with cars skydiving out of a massive airplane, explosions, girl fights, newcomer Jason Statham firing off shotguns, and – as I mentioned – CARS JUMPING BETWEEN MASSIVE BUILDINGS!!
Above Source : Cinima Blend
[sc:Adban2 ]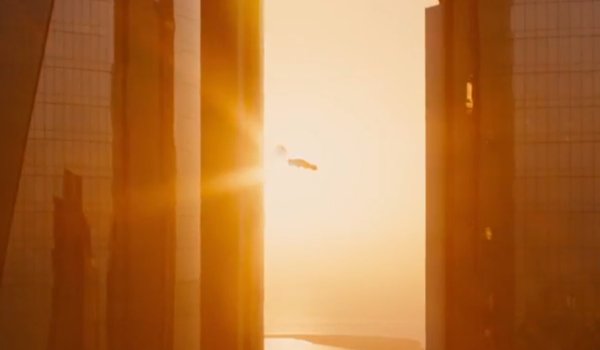 Theatrical Trailer
Fast and Furious 7  #FF7
The cast list of the " Fast and Furious 7 " includes Paul Walker, Tyrese Gibson, Vin Diesel, Dwayne Johnson, Michelle Rodriguez, Jordana Brewster, Chris "Ludacris" Bridges, Elsa Pataky, Lucas Black, Djimon Hounsou, Tony Jaa, Ronda Rousey, Nathalie Emmanuel, Kurt Russell, and Jason Statham. The movie is directed by James Wan.
"Fast & Furious 7" is set to hit cinemas this April