Pakistan Tehreek-e-Insaf (PTI) has confirmed party chairman Imran Khan's third marriage with Bushra Bibi.
Senior correspondent with The News Umar Cheema had broken the story of Imran Khan's third marriage in the start of January 2018, but the party had denied it at the time.
Speaking to Geo News, Cheema said that he still stands by his story that this nikah was solemnised on January 1.
He said the ones he had named in his story are also featured in the pictures issued by the PTI on Sunday.
Restless Khan once again married, News is not shocking as it was already circulating on social media and story published a month back pointing the same stage which is visible in the images below.
The party issued pictures of Imran's nikah with Bushra Bibi, in which close relatives of Bushra Bibi are seen.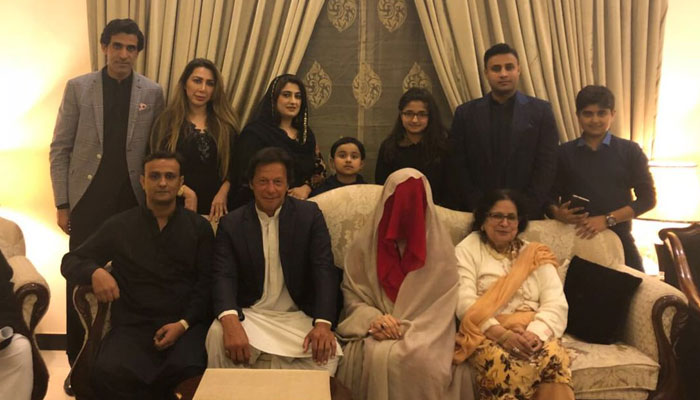 Imran's political secretary Awn Chaudhry is also witnessed in the images.
Imran's friend Zulfi Bukhari and Awn Chaudhry confirmed that the nikah was solemnised by Mufti Saeed in Lahore on Sunday (today).
Bukhari and Chaudhry also stood witness to Imran's nikah.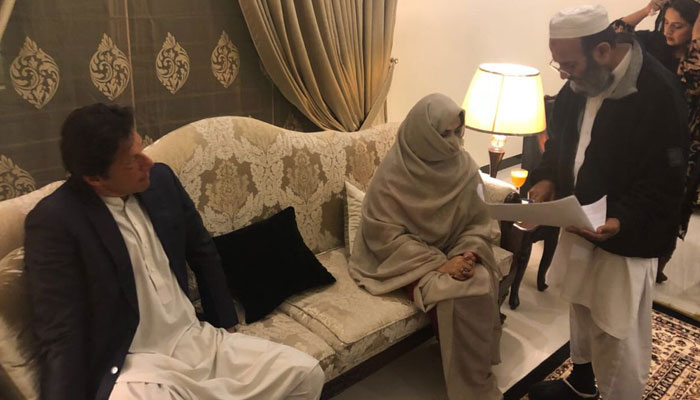 Now kindly someone convey this message "Tell him make peace with your life and live happily at Bani Gala, Leave Politics have mercy on people.