I've been using iOS7 Gold Master Edition for about 4 days now. Ofcourse the nice UI and stable performance. I'm not going to mention all the major features but i'd like to mention few of the improvements to the existing features.
– iOS7's New multitasking allow you to close the current running app immediately. Previously you had to "switch the app or go to home" for closing current opened app.


– Swiping to the left in a conversation, gives you the exact time for all the messages in that conversation. Previously there was no timestamp for every message.
– Selecting a conversation via search will auto-populate the messages. Previously older messages appeared when a new message is sent.
– Endless number of apps in one folder. Previously, you could only put 16. And hopefully folders will be getting sub-folders in upcoming versions.
– Notifications center got tabs. Today, All and Missed.
– You can make your App Store application to update apps automatically and it will done on background. Which means you can still use the app while its getting updated. Previously you can't use the app during the update process.
– Flickr and Vimeo integration.
– Real-time filters and new Square Mode in Camera App.
And so many new features and options.
Usage time has been decreased a bit which i am expecting that it'll increase with the official build later to Gold Master.
For me, iOS7 is one good reason to continue appreciating iDevices.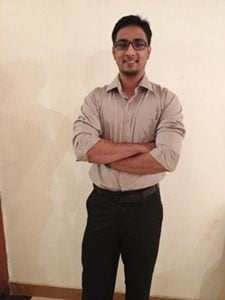 Post Shared by Haseeb Khiji
– INCPak Encourages visitors to share information for the awareness – Let's Aware Pakistan :)