The Late King Of Pop Micheal Jackson died in June 2009 but Michael Jackson's music legacy is still having audiences everywhere on their feet.
On last Sunday A hologram of the late King Of Pop rocked the Billboard Music Awards in Las Vegas.
The hologram, which was amazingly realistic, performed Slave To The Rhythm and even moonwalked across the stage.
The track is off  Michael Jackson's new posthumous album Xscape and was introduced by Ludacris, alongside his Rising Star co-hosts Kesha and Brad Paisley ( Country Music Artist ) 
The hologram danced around the stage in a golden jacket and red trousers with fire shooting all around him, before appearing alongside several dancers, and began with Michael on a throne.
The onstage resurrection garnered a standing ovation by the massive star-studded audience, who were clearly moved by the performance nearly five years after his death – but it might not have happened.
Michael Jackson – Slave To The Rhythm
Isn't it amazing to see him performing on the stage like he used too?
Xscape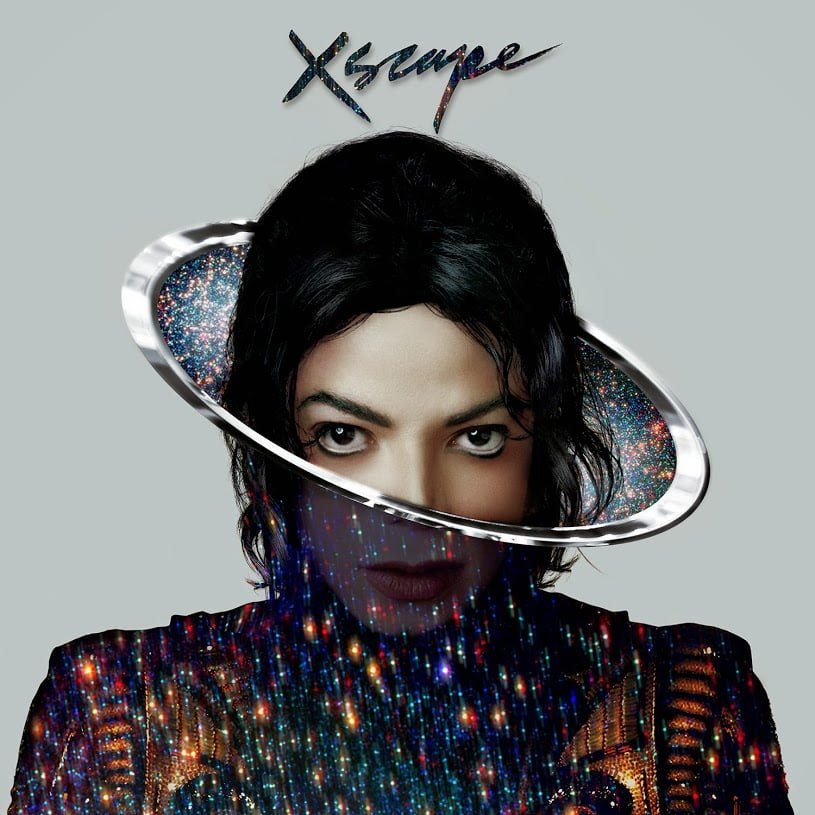 It was announced on May 13th Epic Records, in conjunction with the Estate of Michael Jackson, will release XSCAPE, an album of new music by the King of Pop, Michael Jackson. XSCAPE is executive produced by Epic Records Chairman and CEO L.A. Reid. After mining by the Estate of Jackson's archives, Reid was granted unlimited access to the treasures spanning four decades of material on which Jackson had completed his vocals. Reid then teamed up top producers to "contemporize" the songs while retaining Jackson's essence and integrity, creating the best music you've never heard.
The list of producers include global hitmakers Timbaland, Rodney Jerkins, Stargate and John McClain.
The new album will feature eight brand new recordings. A Deluxe Edition of XSCAPE will include a selection of the recordings in their original form. Both the standard and Deluxe Edition's are available April 1st for pre-order on iTunes and elsewhere.
Download Xscape on iTunes Now: http://smarturl.it/xscape?IQid=youtube
Download Xscape on Amazon Now: http://smarturl.it/xscape-amazonmp3
Audio stream also available now at Music Unlimited:https://music.sonyentertainmentnetwor…
XSCAPE is an album of previously unreleased Michael Jackson songs. The album is produced and curated by Epic Records Chairman and CEO L.A. Reid, who retooled the production to add a fresh, contemporary sound that retains Jackson's essence and integrity. It's a process Reid calls "contemporizing." The list of producers include global hitmakers Timbaland, Rodney Jerkins, Stargate, and John McClain.
For more information on the album, go to www.michaeljackson.com.
Facebook.com/MichaelJackson
Twitter: @MichaelJackson
Instagram: @MichaelJackson
Google+: +MichaelJackson
Friday May 9
Austria
Belgium
Denmark
Finland
Germany
Ireland
Netherlands
Sweden
Switzerland
Turkey
Monday May 12
Asia/Middle East
Czech Republic
France
Greece
Hungary
Norway
Poland
Portugal
Spain
United Kingdom
Tuesday May 13
Australia
Canada
Latin America
Italy
New Zealand
Russia
United States
Wednesday May 14
Japan
TRACKS :-
Michael Jackson – Love Never Felt So Good (audio)
"Love Never Felt So Good"
was co-written by Canadian singer-songwriter Paul Anka[14] and originally recorded in 1983 as a demo with Anka at the piano. The song was also recorded by American entertainer Johnny Mathis.
"Chicago" (working title "She Was Loving Me") was recorded in 1999 but failed to make the Invincible album.
"Loving You" was recorded in 1987 during the sessions for Bad.
"A Place with No Name" was written and recorded in 1998. The track resembles "A Horse with No Name," a hit song by the British folk rock band America. A 24-second snippet was leaked online by TMZ in July 2009 and a full version was leaked in December 2013.
"Slave to the Rhythm" was first recorded during sessions for Bad, then for the Dangerous sessions, and completed in 1998. A remixed version leaked to the internet in 2010, and initially thought to be the "original version" of the song. Justin Bieber also recorded a "duet version" featured with Jackson's vocals, which was leaked in August 2013. The Michael Jackson Estate afterwards stated that they had not authorized the release of this recording.
"Do You Know Where Your Children Are" was written and recorded in 1991, but failed to make the Dangerous album. a reworked version by jJacksonon 2009 was leaked into the internet 2010
"Xscape" was originally recorded in 1998 and completed in 2001 for the Invincible album, but failed to make the final list. The song leaked onto internet in 2002. The tune has been given a modern spin by its original producer Rodney Jerkins.
These are not all the unreleased Tracks, as you must have heard several un-released tracks on YouTube like #BreakingNews etc.. It appears that, Micheal Jackson will keep performing even the concerts will be arrange in the future, Since MJ is well known to make " History "