The second match of group B and the 4th match of the ICC Champions Trophy 2013 is of New Zealand VS Sri Lanka on 9 June, 2013 at Cardiff.
Match Starts At:
9:30 AM (GMT)
2:30 PM (PKT)
Team News:
New Zealand are still sweating on the fitness of Daniel Vettori and to add to that, Grant Elliott has a calf injury. Brendon McCullum said he was waiting on both before finalising the team on the morning of the game.
New Zealand (possible) 1 Luke Ronchi (wk), 2 Martin Guptill, 3 Kane Williamson, 4 Ross Taylor, 5 Grant Eliott/Colin Munro, 6 Brendon McCullum (capt), 7 James Franklin, 8 Daniel Vettori/Nathan McCullum, 9 Tim Southee, 10 Kyle Mills, 11 Mitchell McClenaghan
Sri Lanka have not spent much time together as a squad after the IPL, compared to New Zealand who have been in England for over a month. But they do not seem to have as many injury worries, last-minute flare-ups notwithstanding.
Sri Lanka (possible) 1 Tillakaratne Dilshan, 2 Kusal Perera, 3 Mahela Jayawardene, 4 Kumar Sangakkara (wk), 5 Dinesh Chandimal, 6 Angelo Mathews (capt), 7 Thisara Perera, 8 Jeevan Mendis/Dilhara Lokuhettige, 9 Nuwan Kulasekara, 10 Sachithra Senanayake, 11 Lasith Malinga
The Broad View:
New Zealand are the David Ferrer of cricket. They are the good, friendly triers. They try to make up for lesser talent compared to the big boys with honest effort. Of course, plain honest effort does not get you the big titles. But more often than not, it gets you towards the closing stages of the big tournaments: the quarter-finals, the semi-finals, the extremely occasional final. Once there, they are widely expected to make way for the Nadals or the Australias. Both have no qualms about that; they know reaching where they do using what they posses, in relation to what the big boys have, is no mean achievement.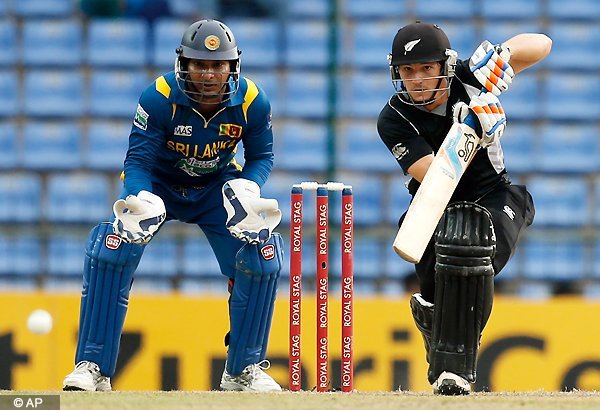 On Sunday, Ferrer, at age 31, will play his maiden Grand Slam final in Paris in a career that has seen about ten Slam campaigns fail at the quarter-final and semi-final hurdles. Across the Channel, New Zealand – admittedly with slightly more experience of making big-tournament finals, courtesy the Champions Trophy – will begin their campaign in the tournament that has given them their lone ICC trophy till date.
Very rarely do you not count a New Zealand side as one of the underdogs, but a team that has beaten South Africa and England on their home soils in one-day series recently has to be treated with some respect. The Champions Trophy might just be to New Zealand's liking. The crunched format means they don't have to sustain their run of form for too long.
And unlike in Ferrer's case, their opponent on Sunday will not be that impenetrable returning wall that goes by the name of Rafael Nadal. It is a side whose lot might be compared with that of Andy Murray before he finally, to Britain's relief, won a Grand Slam.
All the quality of Mahela Jayawardene, Kumar Sangakkara, Tillakaratne Dilshan, Lasith Malinga has not been able to deliver a world title for Sri Lanka in over a decade. More than being told by the outside world that they have it in them, they know they are too good a side to have finished on the wrong end of four successive final appearances in 2007, 2009, 2011 and 2012. In the last one, at the World Twenty20 final at home, they had West Indies 32 for 2 after ten overs and still blew it. Age was on Murray's side; it is not on the side of these four Sri Lankan greats. On Sunday, they will begin one of their last attempts to not go down in history as one of the best collections of men to not have won a world title.
Pitch And Conditions:
When AB de Villiers won the toss against India, the skies were heavy enough to make it a straightforward decision to bowl on a cold morning. Soon after India started their innings, the sun came out and Shikhar Dhawan and Rohit Sharma prospered. There was little swing, some seam, and bounce was the only testing thing to handle for the batsmen.
Cardiff had terrific, clear weather on the eve of the match, and more of it is expected on Sunday, with a high of 21 degrees.
Source – Cricinfo