PTCL Smart TV Channels list, many visitors search for it on the web so here's the complete list of all the channels. On the visitors request, we have shared PTCL Smart TV box vs Android Tv Box Review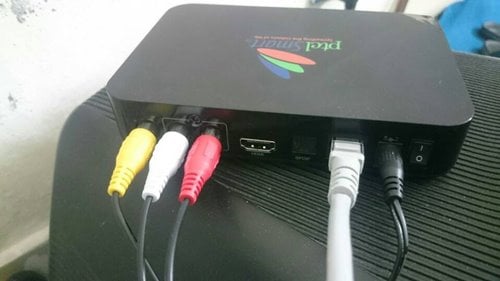 Note: PTCL Smart TV currently relays 150 channels: 30 news, 4 in-house, 8 religious, 19 entertainment, 9 children, 7 music, 14 infotainment, 12 sport, 13 for English-language films, 3 for Pakistani-language films and 18 regional channels. INCPak updated the list in November 2014, All 150 channels are listed below.
PTCL Smart Tv Channels List:-
Smart Product
Awakening
Geo News
Aaj News
Dawn News
Samaa Tv
GNN News
Public Tv ( Public News )
Dunya News
ARY News
Hum News
Jaag
Express News
Roze News
Waqt News
Abb Tak
NewsOne
Geo Taiz
Ptv News
Capital Tv
Channel 5
Raavi Tv
Such Tv
Din News
Play Max
Hum Tv
ARY Digital
Geo Entertainment
Geo Kahani
Urdu 1
Express Entertainment
Tv One
Hum Sitaray
A Plus
PTV Home
ARY Zindagi
Zam Tv
Kohenoor Tv
A Tv
Silver Screen
Filmazia
Film World
My Tv
FILMAX
Hum Masala
Zaiqa
Cartoon Network
Nickelodeon
Disney XD
Jim Jam
C Babies
Baby Tv
Disney Channel
Disney Junior
Animax
Health Tv
8 XM
Vibe Tv
Jalwa
Ary Musik
Oxygen
Channel V
Arabica Tv
Rotana Music
A Lite
National Geography
Discovery Channel
Nat Geo People
Animal Planet
Net Geo Wild
History Tv
Travel
PTV Sports
Ten Sports
Star Sports 2
Geo Super
TEN Golf
Star Sports 1
Star Sports 4
Euro Sports
Ten Action
Al-Jazeera Sports
Star Sports HD
Abu Dhabi Sports
Star Movies
HBO
HBO Hits
HBO Family
Warner Brother
CINEMAX
Star World
AXN
MBC 2
MBC Max
MBC Action
BBC Entertainment
PTV World
CNN
BBC
Sky News
Fox News
RT News
CCTV News
DW English
Al-Jazeera English
NHK World
Al Arabia
Business Plus
Bloomberg
Aman Tv
24 Channel
City 42
Metro One
KTN
KTN News
Kashish
Sindh Tv
Sindh Tv News
VSH News
Apna News
Waseeb
Khyber Tv
Khyber News
Afghan Tv
Pashto 1
Mehran Tv
Awaz Tv
PTV Bolan
Sabz Tv
Punjab Tv
DM Digital
K 2
Light Asia
Dhoom Tv
Dharti Tv
Indus Vision
Times Entertainment
VTV 1
VTV 3
VTV 4
PTV Global
PTV National
Q Tv
Peace Tv English
Huda Tv
Peace Urdu Tv
Al Quran Al Karim
Al Sunnah Al Nabaviyah
If any channel missing in this list, kindly mention in the comments.
PTCL introduces yet another amazing product, PTCL Smart TV PC application. Now PTCL's customers can enjoy digital and crystal clear TV channels on any PC or laptop. PTCL Smart TV PC application offers 150 TV channels, which stream instantly on the customer's laptop/PC. There is no need for any Set-top-box. Simply connect your laptop or PC with the modem, and follow the easy setup guide. Unlike streaming channels from internet, PTCL Smart TV PC application offers delay free and full screen viewing experience.
This makes PTCL Smart TV available not only on big screens like TVs, but on smaller screens like laptop/PC as well.
To enjoy & experience the amazing PTCL Smart TV PC application, download the application from this webpage or from the official Facebook page. Install the application and call PTCL order line 080080800 to subscribe to this service. (Subscription is mandatory)
Smart TV App For Android OS Now a PC TV or IPTV customer can also download the Android version of the application from here: Download App
Having difficulty in configuration DOWNLOAD Modem Setting for PC Application 
PTCL Smart TV FAQs
Q1. Who can avail Smart TV PC Application?
Ans: All the existing and new PTCL customers can avail this facility.
Q2 . How can I get Smart TV PC Application?
Ans: Dial 0800-80-800 from your PTCL Phone OR visits your nearest OSS to avail the service.
Q3. Is it must to have PTCL Broadband for Smart TV PC Application?
Ans: Yes PTCL Broadband is required for Smart TV PC Application.
Q4 . Does Smart TV PC application required any User name & password?
Ans: No. After subscription, downloading the application and slight modem settings you can start enjoying the application.
Q5. On which Operating system Smart TV PC application can be installed?
Ans: It can be installed on windows XP, Vista and window 7 Operating systems.
Q6. Is there a monthly subscription fee for using Smart TV PC Application?
Ans: Yes, subscription fee of Smart TV PC Application is PKR 250 per month.
Q7. Is there any device or device charges for Smart TV PC Application?
Ans: No, There is no device for Smart TV PC Application nor device charges. It runs on PC/Laptop using the existing broadband connection.
Q8. Can a customer use this application on multiple Laptops/PCs?
Ans: Running this application simultaneously on multiple Laptops/PCs will not work.
Q9 . From where I can download this service?
Ans: Application can be downloaded from from http://ptcl.com.pk.
Q10 . Can I watch VOD's in Smart TV PC Application?
Ans: No, VODs are not available in Smart TV PC Application. Smart TV Application only provide live channel stream.
Q12 . Do we have TSTV/ rewind feature with Smart TV PC Application?
Ans: No, TSTV feature is not available with Smart TV PC Application
Q13 .How many live channels are available in Smart TV PC Application?
Ans: Un-interruptive Live channels- 150.
Q14. I am unable to access the service or need assistance?
Ans: Call 1218 helpline and register a complaint.
Q15. What quality should I expect from Smart TV PC Application?
Ans: All channels are of digital quality.
Q16. What if, customer wants to avail Smart TV PC Application with Smart TV, are there any extra charges?
Ans: Smart TV PC Application would be absolutely free with Smart TV.
Q17. Can we use Smart TV and Smart TV PC Application simultaneously?
Ans: No, Simultaneously it will not work. The user experience is not good using both services simultaneously.
Q18. Can we switch from Smart TV PC Application to Smart TV?
Ans: Yes Customers can switch from Smart TV PC Application service to Smart TV. It involves un-subscription of Smart TV Application and new subscription of new services.