Bayern Munich v Chelsea
UEFA Super Cup
Friday 30 August
Kick-off Friday, 30 August, 11:45 pm PST
Eden Stadium, Prague
Not working ? refresh the page or try one of these
Alternate Links
http://www.iscpak.com/live-football-channel-1/
http://www.iscpak.com/live-football-channel-2/
Not working ? refresh the page or try one of these
Alternate Links
http://www.iscpak.com/live-football-channel-1/
It's only fitting that Bayern Munich and Chelsea meet again for a little silverware, the clash at the Eden Arena in Prague deciding the destination of the UEFA Super Cup.
The last time these European giants met was in the final of 2012 Champions League in Munich, when the Blues won their first European championship. Didier Drogba drew level with an 88th-minute header before securing victory for Chelsea with a historic penalty which proved to be his last kick for the West London club.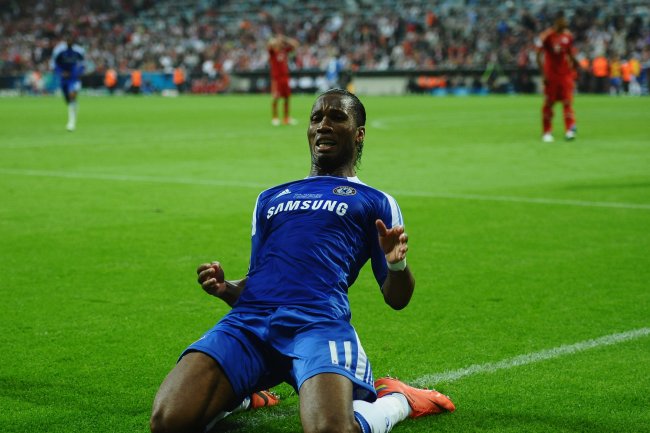 As the reigning Champions League and Europa Cup holders, the two clubs meet again in a match not quite as meaningful but sure to entertain nonetheless.With revenge on their minds, Bayern will be a tough nut to crack for the English Premier League side.
So, a team from London wins in Munich in 2012 and a team from Munich wins in London in 2013. With the 2014 Champions League final being held in Lisbon, Portugal, could this be a good sign for Real Madrid? Or maybe Barcelona?
Both Bayern and Chelsea enter the match with new managers—Bayern with former Barça boss Pep Guardiola and Chelsea with ex-Real Madrid and Blues head man JoséMourinho. Despite neither manager participating in the 2012 Champions League final, both will be intent on bringing home their first trophy of the new season.
As well as the revenge narrative, there is the past coaching storyline with Guardiola and Mourinho having been fierce rivals, the self-anointed Special One having ended LaBlaugrana and Guardiola's run of three straight La Liga titles.
The match will mark the first ever UEFA Super Cup between a pair of consecutive UEFA Champions League winners (Chelsea won the 2011–12 UEFA Champions League, coincidentally defeating Bayern Munich in the final).
The match will be the first time since 2004 that both finalists will compete without the managers who won their UEFA respective trophies in the previous season, as both Jupp Heynckes and Rafael Benítez left the clubs after the conclusion of the previous season. The new managers, Josep Guardiola and José Mourinho, will renew a rivalry they shared in Spain as managers of Barcelona and Real Madrid respectively. Guardiola has twice won the trophy in his management career, with Barcelona in 2009 and 2011. Mourinho has competed for the trophy only once in 2003 when his Porto entered as UEFA Cup holders and were defeated by Milan. Since then Mourinho has twice won the Champions League but on each occasion left his club immediately afterwards and therefore did not lead them in to the Super Cup. To date, The UEFA Super Cup remains the only trophy that Mourinho has competed for and not won.
If Bayern Munich win the title, they will become the first German team to win the UEFA Super Cup.
Bayern Munich Last 6 games
SC Freiburg                                        1 – 1             Bayern München                               27/08/2013
Bayern München                                2 – 0            1. FC Nürnberg                                   24/08/2013
Eintracht Frankfurt                             0 – 1             Bayern München                              17/08/2013
Bayern München                                3 – 1             Borussia Mönchengladbach         09/08/2013
Borussia Mönchengladbach           3 – 4             Bayern München                               18/05/2013
Bayern München                                3 – 0            FC Augsburg 1907                            11/05/2013
Chelsea Last 6 games
Manchester United                           0 – 0             Chelsea                                                   26/08/2013
Chelsea                                              2 – 1             Aston Villa                                            21/08/2013
Chelsea                                              2 – 0             Hull City                                                18/08/2013
Chelsea                                              2 – 1             Everton                                                  19/05/2013
Aston Villa                                          1 – 2             Chelsea                                                   11/05/2013
Chelsea                                              2 – 2             Tottenham Hotspur                          08/05/2013