Computerized National Identity Card (CNIC) can be verified from NADRA record by using the latest technology a new service is offered to verified CNIC number, and nobody needs to visit the NADRA office physically, now privilege is offered via SMS service by just sending to 7000 simply verify CNIC details.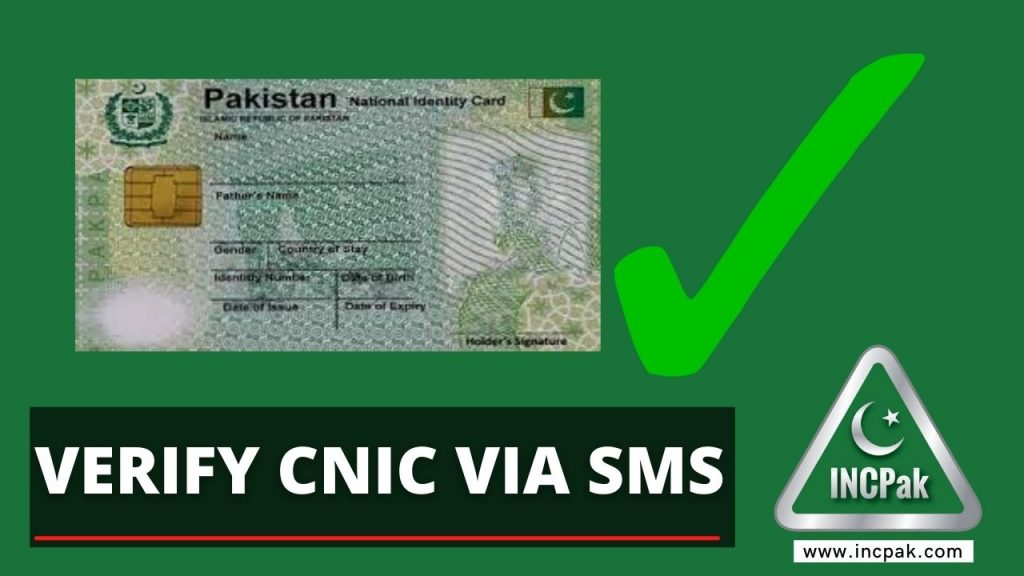 Simply write the CNIC number without giving any space send it to 7000, in response of the message you can get back the name of the cardholder and his/her father's name.
Charges to sende this message is Rs.10 plus Tax per single message. Warid, Telenor, and Mobilink already incorporated this service for its customer while Zong and Ufone are in the process to offer for its customer very soon.
Also Read: PTA Phone Verification
Follow INCPAK on Facebook / Twitter / Instagram for updates.