Atlas Honda is offering the Honda CB 150F 2023 on an easy 6-month installment plan through MCB Bank Limited at zero markup (interest-free) for credit card holders, which allows you to get your desired motorcycle without making the full payment upfront.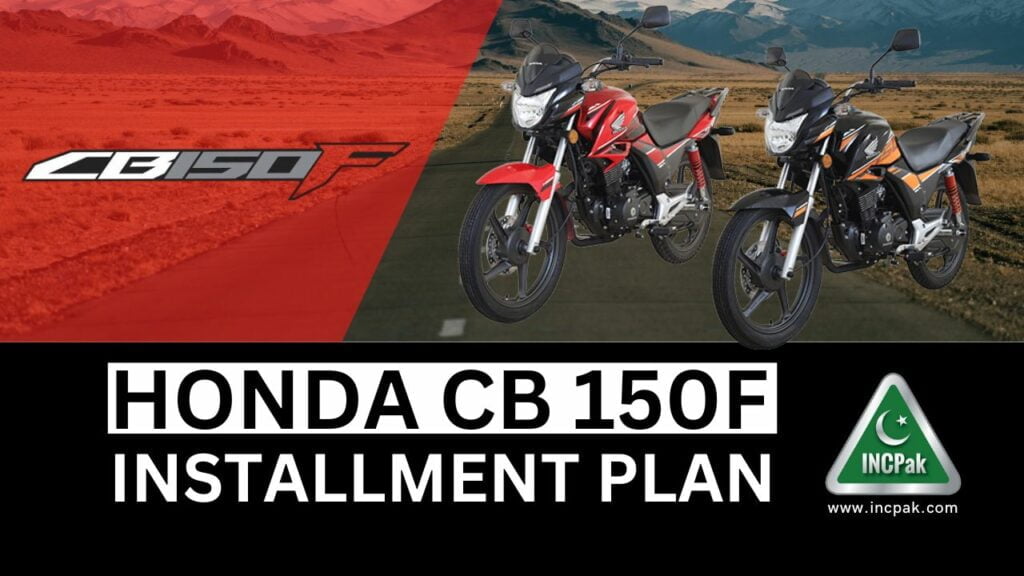 According to the details, Atlas Honda in collaboration with MCB Bank Limited is offering an easy 6-month installment plan for Honda CB 150F 2023 with zero markup so you don't have to worry about paying any kind of interest on the motorcycle.
Atlas Honda does provide their installment plans through other banks but MCB Bank Limited is the only option if you want to get the motorcycle interest-free with up to 6 month installments. Meanwhile, other banks only provide zero markup up to 3 months.
In this article, we are going to discuss the installment plan for Honda CB 150F through MCB Bank Limited. However, let us discuss some details about the specifications of the motorcycle before diving into details about the installment plan.
Honda CB 150F Overview
Atlas Honda initially launched the Honda CB 150F in 2017 and the motorcycle quickly gained attention due to its sporty and modern look as compared to other offerings like the CD 70 or CG 125, which are the two most popular motorcycles in the country.

Technical Specifications
The Honda CB 150F 2023 is powered by an engine with a displacement of 149.2 cm3 and it is capable of producing 11.5 horsepower (hp) with a 5-speed reverse shift transmission system. Furthermore, the motorcycle offers a Self-Start and a 13 Liters Fuel Tank.
Here are the complete specifications of the motorcycle:
| | |
| --- | --- |
| Engine | 4 Stroke SOHC  Air Cooled 150cc Engine with Balancer |
| Displacement | 149.2 cm3 |
| Bore & Stroke | 57.3 x 57.8 mm |
| Compression Ratio | 9.1:1 |
| Transmission | 5 Speed Constant Mesh |
| Starter | Self-Start/Kick Start |
| Final Drive | Roller Chain |
| Dimension(LxWxH) | 2051 x 760 x 1085 mm |
| Seat Height | 766 mm |
| Ground Clearance | 168 mm |
| Petrol Capacity | 13.0 Liters (Reserve: 1.4 Liters) |
| Wheel Base | 1311 mm |
| Tire at Front | 80/100 – 18M/C (47P) |
| Tire at Back | 90/90 – 18M/C (51P) |
| Suspension at Front | 107 mm Telescopic Fork |
| Suspension at Back | 91 mm Swing Arm |
| Dry Weight | 124kg |
It is pertinent to mention that little has changed in the specifications of the Honda CB 150F since it was launched in 2017 and the company usually adds minor cosmetic changes along with a new adhesive sticker each year.
Honda CB 150 F 2023 Price in Pakistan
The price of the Honda CB 150F 2023 in Pakistan is Rs. 353,900, which has doubled since the motorcycle was launched back in 2017. However, the main reason behind the increment in the pricing of the CB 150F is the constant devaluation of local currency against US Dollar (USD to PKR) and rising inflation caused by current economic conditions.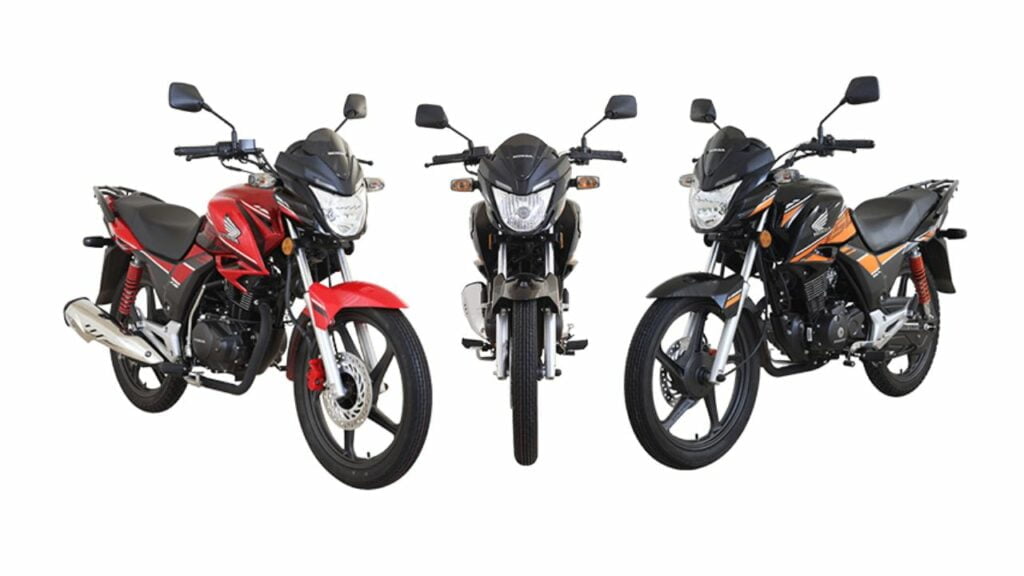 MCB Installment Plan Features
Installment plans available for 3 to 36 months.
0% mark-up up to 6 months.
Applicable for all cities of Pakistan.
Free delivery at the nearest dealership, all over Pakistan.
Honda CB 150F Installment Plan
According to Atlas Honda's website, MCB Bank Limited is offering Honda CB 150F on an easy monthly installment plan with up to 6 payments (installments) of Rs. 58,983 with zero markup (interest-free). However, the exact amount may differ based on any advance payment being made to the bank at the time of claiming the installment plan.
Furthermore, it bears mentioning that total price of the motorcycle may include some additional charges like processing fee for the installment plan.
Installment Plan Breakdown
| | |
| --- | --- |
| Price | Rs. 353,900 |
| 3 Months Installment | Rs. 58,983 |
| 6 Months Installment | Rs. 117,967 |
Note that exact monthly rental / installment depends on the down payment as well so please refer to the bank or Atlas Honda for further details.
For details, you can visit MCB Bank Limited's website or Atlas Honda's website.
Read more about other installment plans in our Automotive Section.
If you're interested, you may also check out the installment plan for Honda CG 125 in Pakistan.
Read more: Honda CG 125 2023 Installment Plan – Zero Markup.
Follow INCPAK on Facebook / Twitter / Instagram for updates.