Hyundai Nishat Motors is reportedly launching the Hyundai Elantra 1.6L variant next month to compete with the likes of Toyota Corolla and Honda Civic as well as the top-of-the-line variants of Toyota Yaris and Honda City.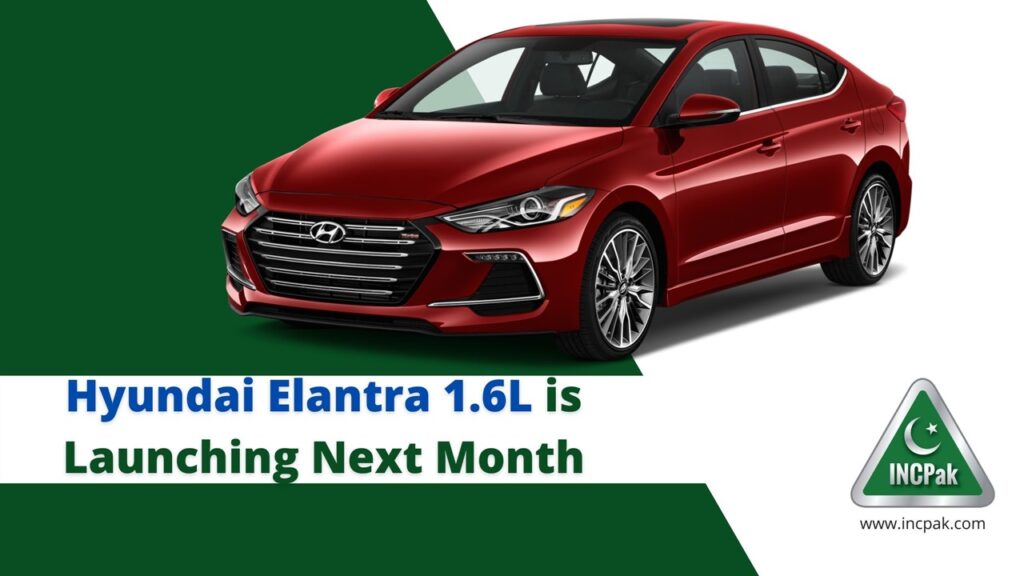 It bears mentioning that Hyundai Nishat Motors launched the Hyundai Elantra with a 2.0L engine capacity, which was much more expensive than the competition like Honda Civic or Toyota Corolla and it was a vehicle it is own segment as there is lack of 2.0L sedans in the local automotive market.
The original Hyundai Elantra mostly competed with SUVs in the price range it was launched, and while the company will continue selling the 2.0L variant of the vehicle, Hyundai Nishat Motors is also launching a Hyundai Elantra 1.6L in Pakistan to get a bigger share of the market and compete with the Honda and Toyota, who dominate the segment with their Civic and Corolla Altis.
Features
The exact changes to the Hyundai Elantra 1.6L have not been made official but one thing is for sure and it is that everything under the hood will be different since it is going to have a 1.6L engine instead of the 2.0L in the current Elantra. However, the vehicle might get some other feature cuts since it won't be the top-of-the-line variant being offered by the company and it is understandable that Hyundai Nishat would want customers to pay the extra buck to get the full features that are offered with the vehicle.
Hyundai Elantra 1.6L Price in Pakistan
The expected price of the Hyundai Elantra 1.6L in Pakistan is Rs. 3.5 million, but this isn't the official price and it might be very different considering the depreciating Pakistani Rupee against the US Dollar and expected price hikes by Toyota Indus Motor Company (IMC) and Honda Atlas in the coming days.
Let us know what you think about the Hyundai Elantra 1.6L being launched in Pakistan? Leave a comment down below.
Read more: Toyota Car Prices Expected to Increase in Pakistan.
Follow INCPAK on Facebook / Twitter / Instagram for updates.