South Korean automaker Hyundai and affiliate Kia Motors said that they are no longer in talks with Apple to develop the highly anticipated autonomous electric car as speculated by multiple reports earlier this month.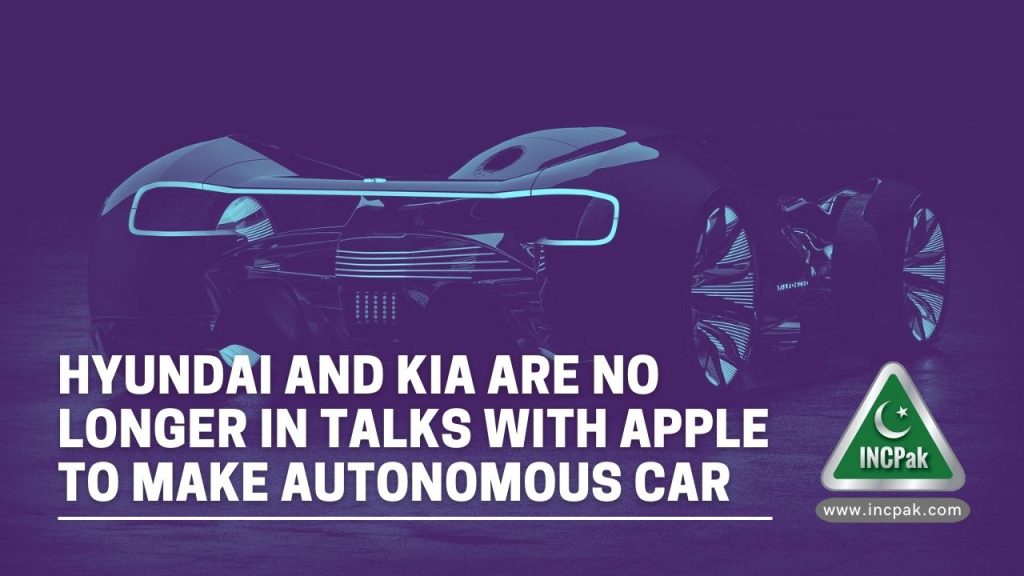 Sources told Bloomberg that Apple had paused discussions with Hyundai and Kia weeks ago about developing an autonomous electric vehicle (EV). The Cupertino-based iPhone maker had also discussed similar plans with other automakers, the publication reported.
In separate regulatory filings, the South Korean auto manufacturers said that they were in talks with multiple companies regarding the development of autonomous electric vehicles (EVs), but no decision has been made regarding the matter.
Shares of Hyundai and Kia slumped by 6.2% and 15% respectively following the confirmation that both companies are "not having talks Apple on developing autonomous vehicles."
It is pertinent to mention that Hyundai shared had surged more than 20% while Kia shares skyrocketed 40% on reports that they may build an Apple car which was scheduled for release in 2024, according to multiple rumors.
"Talks with Apple ending aren't going to dampen Hyundai's strategy because the automaker already has set up plans on its EV business with the Ioniq brand," said Lee Jae-il, an analyst at Eugene Investment & Securities Co. in Seoul. "There's still possibility for Hyundai and Kia to cooperate with other automakers for its EV platform."
Despite several rumors regarding the partnership, Apple has kept the details of its electric electric vehicle project secret and has never acknowledged talks with either Hyundai and Kia about building an autonomous car.