British car maker Morris Garages aka MG Motors is set to launch their three SUVs in Pakistan specifically their HS and ZS EV (Electric Vehicle) variants.
These MG Motors SUVs are expected to launch in Pakistan very soon and has started taking bookings for test drive of its vehicles according to a recent social media post.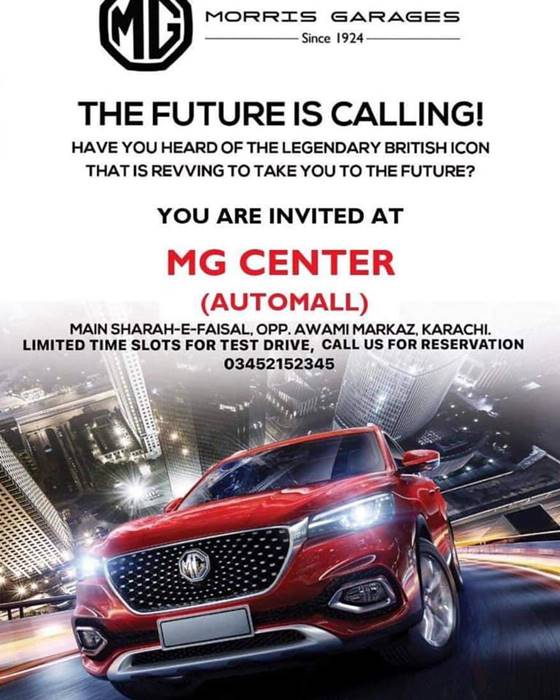 However, the exact launch date of MG Motors SUVs in Pakistan is not yet confirmed but according to sources, the booking for MG HS, and MG ZS EV will be open very soon.
Earlier this year, CEO of Haier and Changhong Ruba Javed Afridi signed a Memorandum of Understanding (MoU) with Shanghai based automotive company SAIC Motor, the company behind MG Motors.
Key Features of MG Motors SUVs
According to sources, the MG HS will be equipped with a 1.5 litre turbo engine producing 162 hp with 250 Nm of torque while providing a fuel economy of 16.1 Km/L.
On the other hand, the MG ZS EV is powered by a electric motor producing 147 hp and 350 Nm of torque while providing up to 370km of driving range on a fully charged 44.5Kwh battery.
Exterior Pictures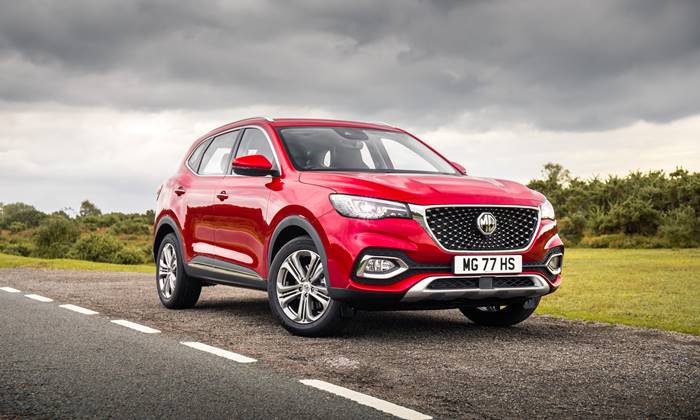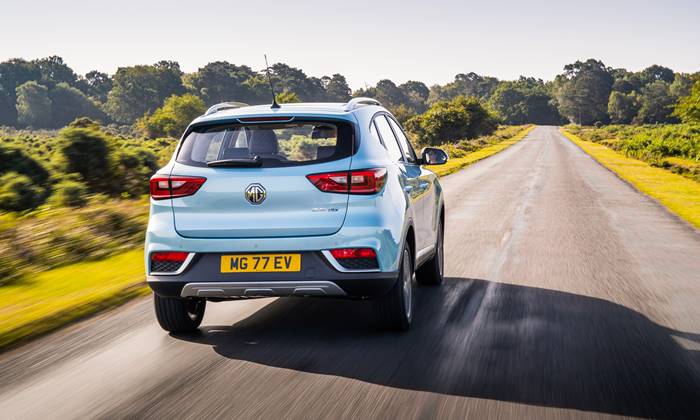 Interior Pictures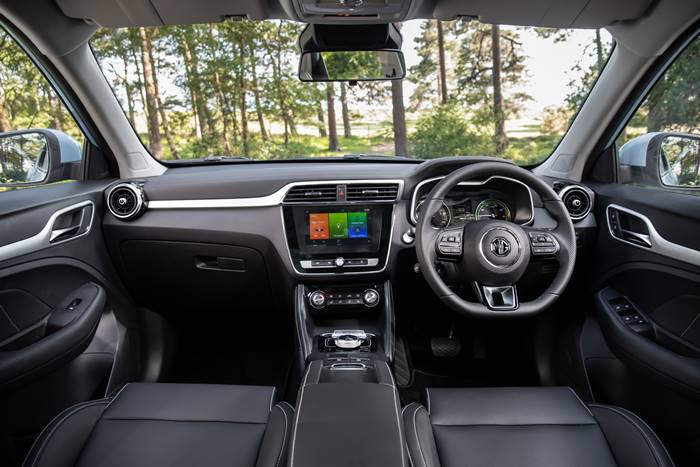 Price of MG HS and ZS EV in Pakistan
There is no official information available regarding the price of MG Motors SUVs in Pakistan but the MG HS is expected to launch between Rs. 5 million to Rs. 6 million.
On the other hand, the MG ZS EV is expected to have a price between Rs. 6 million to Rs. 6.5 million but we still need to wait for an official announcement regarding the prices of both vehicles.
Read more: Toyota Corolla Cross Launching in Pakistan.
Follow INCPAK on Facebook / Twitter / Instagram for updates.