Honda Atlas cars (Pakistan) Limited started All New Honda 2021 booking at Honda 3S dealerships across the country with the partial booking amount of rupees Rs 1 million for standard variant and for Honda City Aspire variant Rs 1.2 million without revealing the vehicle.
Honda Atlas Pakistan is known for such blind bookings, in the past Honda BRV the seven-seater SUV alike was pre-booked without revealing the physical outlook and features, a similar pattern is being followed once again by the company.
Pakistanis loves to suck lollipop!
Pakistanis are famous for supporting all sorts of nonsense when it comes to Automotive Industry whether it's Honda CD70's latest sticker redesigns the motorcycle or the facelift of Toyota Corolla by just replacing the front and rear bumpers, people go crazy here.
Check out: Honda CD70 Dream 2020 Model [Images + Specs]
The blind booking of New Honda City 2021 is totally acceptable for the people here in Pakistan as they are dying to buy it anyway for most of Pakistani filers, booking any upcoming vehicle is a good investment as introductory prices are comparatively low.
like any other Automaker in Pakistan, Honda Atlas is known for unexpected price increase with no prior notice or reason, and the same is expected in New Honda City 2021's case.
New Honda City 2021 7th Generation not coming to Pakistan
by the way, Honda fellas are launching the 6th Generation Old model in Pakistan so don't expect as the picture below.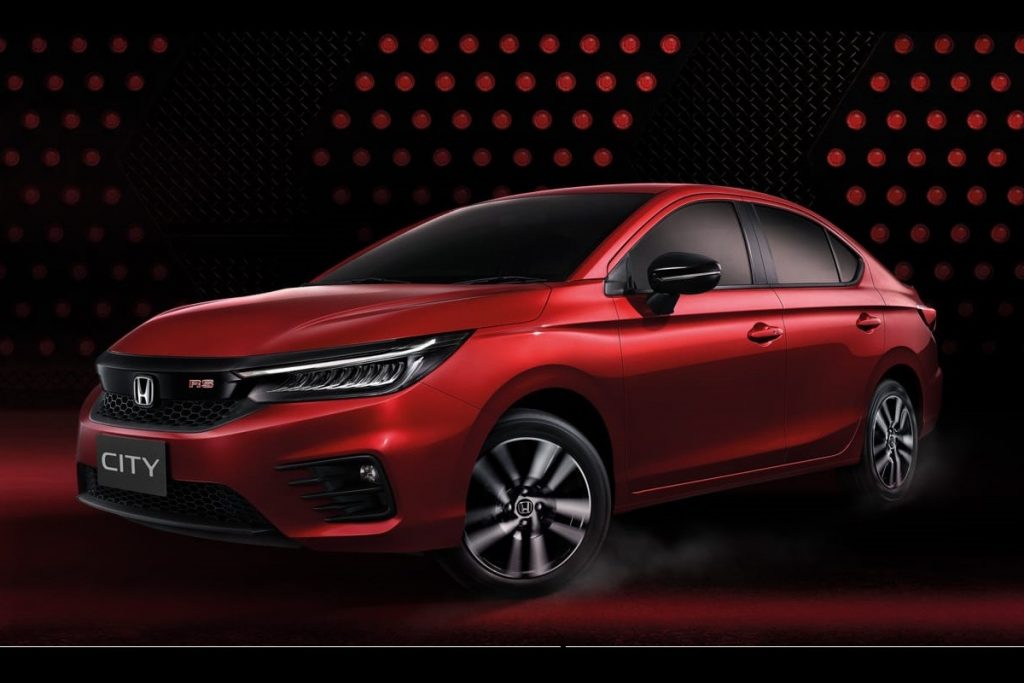 New Honda City 2021 Booking Starts in Pakistan
Not a single New Honda 2021 vehicle is on the display at any Honda Dealerships across the country and the company encouraging people to deposit Rs 1.2 million (Blind Booking) of their dream car. Yes ITS SUBLIME
You are free to book your dream car at introductory price without knowing any official specification and physical inspection!
Also Read: New Honda City 2021 coming in Pakistan
About New Honda 2021
According to Pakwheels expert Fazal W.Khan shared on Facebook about pathetic move by Honda Atlas Pakistan said "Honda Atlas moving towards the same pathetic approach like they did at the time of BR-V launch and Civic-X. Collecting money in billions upfront , not revealing details , features and final price and intentionally creating backlogs.

Why booking & this so called "further details" are not officially and publicly available/ announced ??

Should I say that the company themselves create an artificial hype in the market? This can cause an intentional supply-demand gap and resulting the same Black-Marketers ,Premium mafia coming into action before the availability of the product to genuine customers. And these DEALER/ STEALERS are part of all this unethical business practice.

Please don't handover your hard earned money in the name of "PRE BOOKING " . In simple words , even if a vehicle is released, DON'T book a vehicle until you see it and experience it in person at authorized dealership. Unfortunately there is no government agency and regulator who can look in to these issues and sadly our people are also part of all this problem.

Even when you buy a trouser, you go to the try room and check it if it feels good, fits perfectly and only when you are confident, you buy it. Why booking a vehicle worth millions with EYES CLOSED ??

Honda Atlas Cars (Pakistan) Limited , please reveal all details publicly [ price, variants, delivery time, including display of vehicle at dealers + test drive ] before taking any bookings. There MUST be a clarity and genuine customers should avail an opportunity FIRST. Keep in mind there are already strong rumors for delivery in September while one can get early if you pay the black money under the table.

Replacing more than a decade old Honda City with yet an another discontinued model and then such operational behaviour is extremely shameful , deplorable & concerning.
Read More: Changan Alsvin vs Honda City – Brief Comparison
Don't know the Honda Bike prices check this post Atlas Honda Motorcycle Prices Increased [May 2021].
Follow INCPAK on Facebook / Twitter / Instagram for updates.