The highly anticipated Super Star Falcon 150cc scrambler motorcycle is now ready for delivery in Pakistan after a long delay caused by deteriorating economic condition of the country.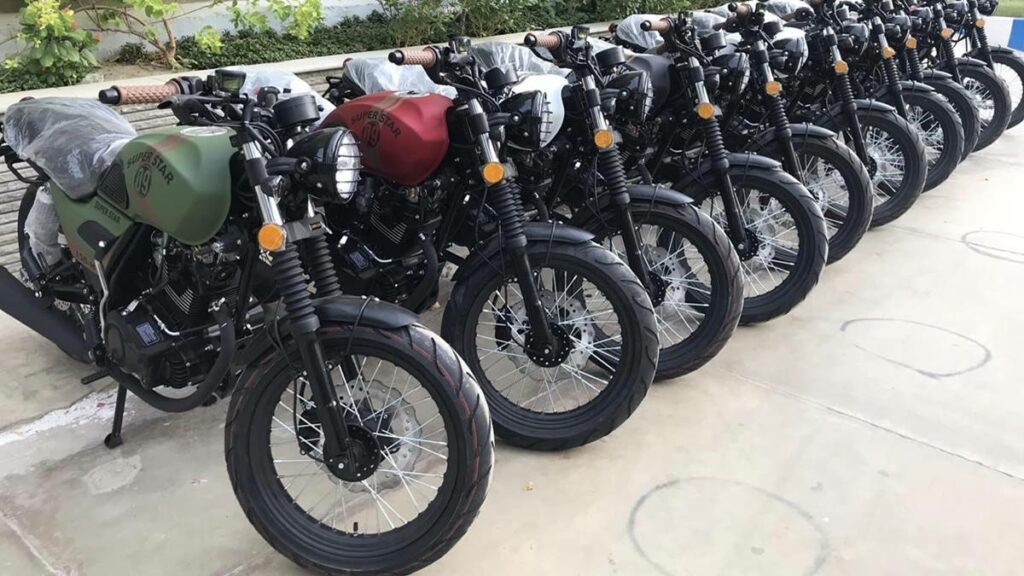 The Super Star Falcon 150cc Scrambler is designed to compete in the local 150cc segment, especially against Hi-Speed Infinity 150cc and Suzuki GS 150.
It is pertinent to mention that automotive industry in Pakistan is going through a severe crisis due to the worsening economy condition and deteriorating currency, which is attracting people towards motorcycles in order to save fuel.
According to Super Star Motorcycles, the Falcon 150cc is now "ready to rule on the roads" as the motorbike is now ready for delivery to customers.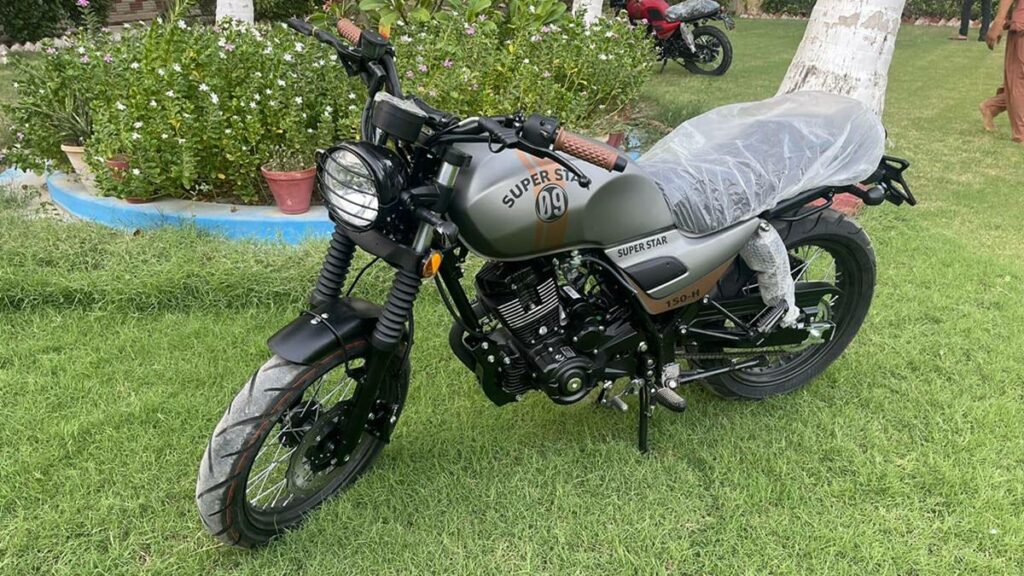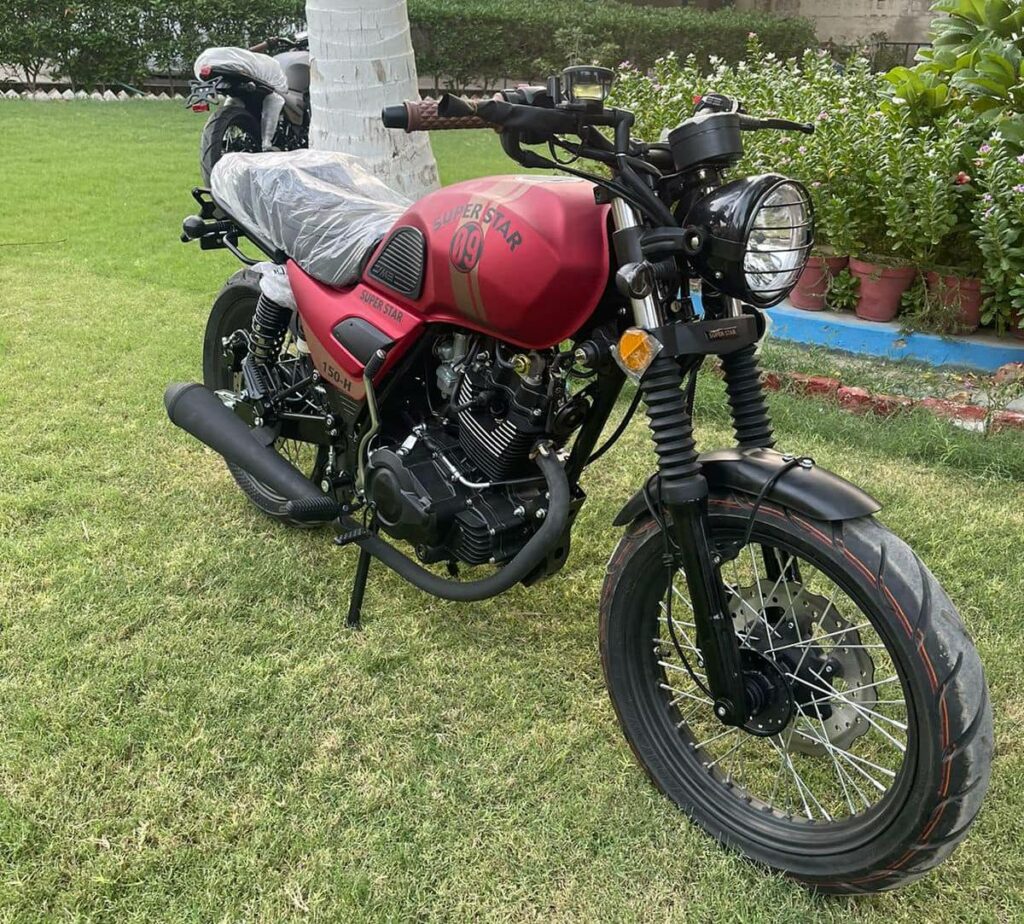 Super Star Falcon 150cc Price in Pakistan
The price of the Super Star Falcon 150cc in Pakistan is Rs. 295,000 at the time of booking a few months ago, which makes it much cheaper than its competition like the Infinity 150cc Café Racer.
Specifications and Features
The Super Star Falcon 150cc offers obviously offers a OHV 150cc engine, but that is mated to a 5-speed gearbox along with several other features like self-start, digital speedometer and a suspension capable of handling some off-roading as well with its long-travel suspension.
Design
Even though the new motorcycle is being referred to as a Scrambler motorbike, it is more similar to the Hi-Speed Infinity 150cc Café Racer in terms of appearance and actual specifications.
Colors
The Super Star Falcon 150cc comes in five different colors, including Grey, White, Army Green, Red, and Black.
Read more: Hi Speed Infinity 150 Complete Review, Price and Specification.
Follow INCPAK on Facebook / Twitter / Instagram for updates.