Super Star is prepared to launch the company's first electric scooter in Pakistan, which the company is referring to as the Super Star EV Scooty.
The announcement was made on social media, where the company shared a glimpse of the upcoming Super Star electric scooter along with a caption that read, "Say Hello To Effortless & Friendly Transportation With Super Star EV Scooty."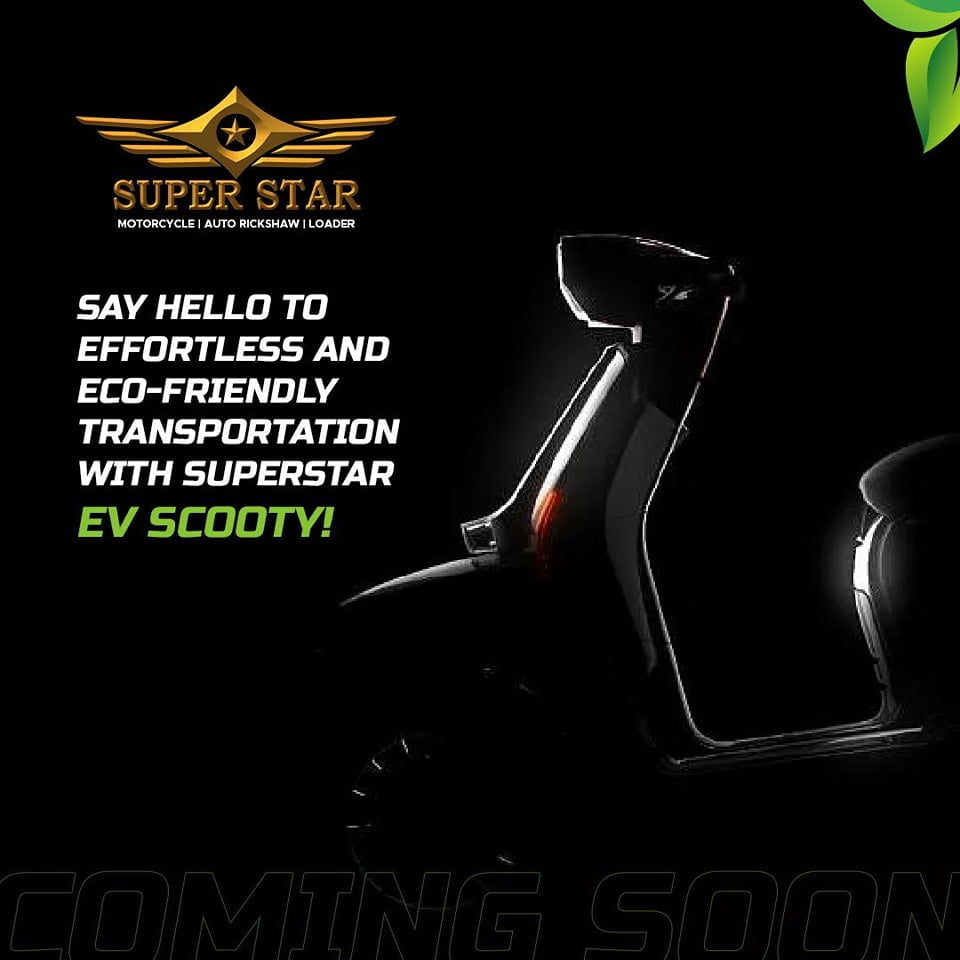 However, Super Star did not reveal any more details about its EV Scooty like the exact launch date or the specifications like battery and motor that will be used in the two-wheeler.
Although, we can assume that the Super Star electric scooter will compete directly with the recently launched Evee C1, which offers a 20Ah Lead Acid Battery with a 1200W Motor that is capable of providing a range of up to 60 kilometers at a max speed of 55 km/h.
The price of the Evee C1 is just Rs. 175,000, which means the Super Star EV Scooty may be priced similarly to stay in the competition.
Read more: Evee C1 – Made-In-Pakistan EV Scooter Launched.
Follow INCPAK on Facebook / Twitter / Instagram for updates.