Pak Suzuki has announced a price hike of Rs. 1,115,000 for its All-Purpose Vehicle (APV), raising the cost of the vehicle from Rs. 3,460,000 to Rs. 4,575,000 making it s one of the biggest price hikes recorded in the local automotive industry in recent times, according to PakWheels.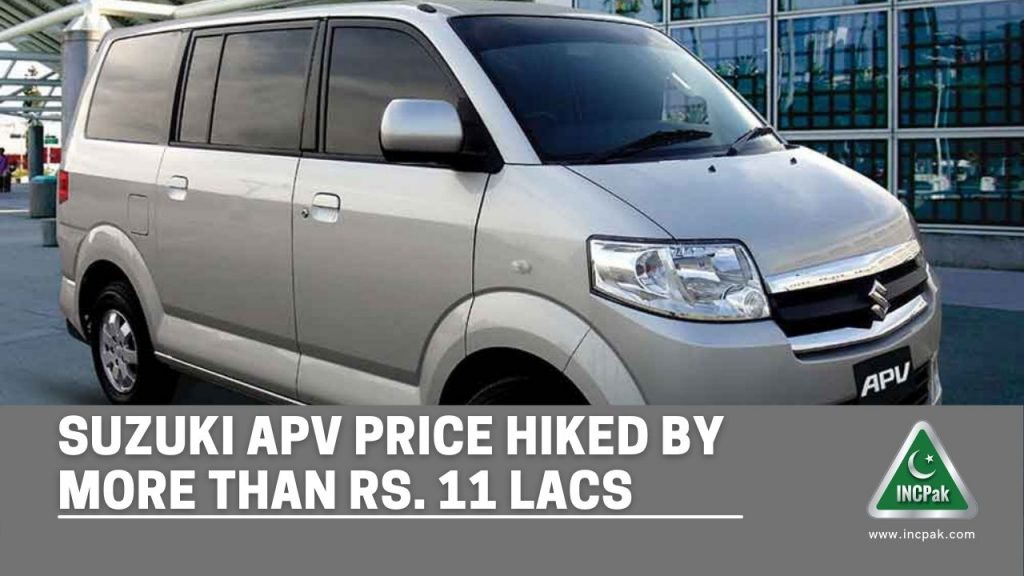 As mentioned in the report that the Suzuki APV is not manufactured or assembled in Pakistan but imported as a CBU by the automaker.
The increase in the price of Suzuki APV has been introduced even though the USD to PKR rate in the country has been strengthening and remained somewhat stable for the past couple of months.
However, there is no check and balance on the Automotive Industry which results in these insane price hikes by manufacturers without any valid reason whatsoever.
It is pertinent to mention that Pak Suzuki also increased the prices for its motorcycles ranging from Rs. 3,000 to Rs. 4,000 depending on the model.
Read more: Pak Suzuki Motorcycle Prices Increased – 1 February 2021.
Follow INCPAK on Facebook / Twitter / Instagram for updates.