Pak Suzuki Motor Company (PSMC) has unveiled the all new GD 110s 2022 model with a brand new sticker, however, the motorcycle looks the exact same when it comes to the design despite the company's claims of a "sleek new look." However, the new graphics and an added blue color are welcome additions to the GD 110s 2022 model.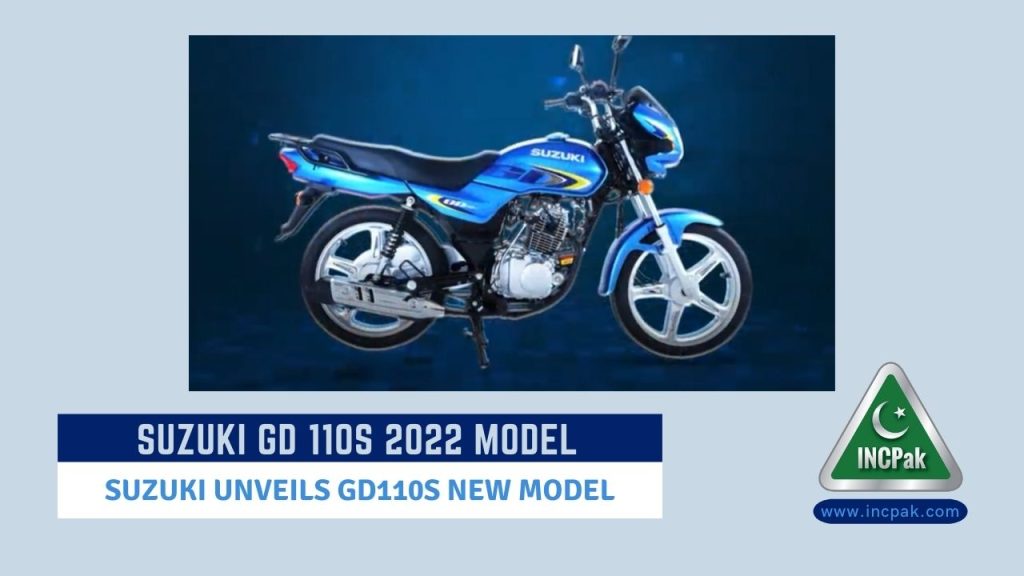 The company has been teasing the new Suzuki GD 110s 2022 model for some weeks now on its social media handles and claiming that it was going to launch something "new." However, the Suzuki GD110s 2022 model looks exactly the same as it has since the last few years apart from the "modern graphics" (new sticker) and the blue color option.
Suzuki GD 110s 2022 Model Price in Pakistan
The Suzuki GD 110s 2022 model Price in Pakistan is Rs. 194,000. This hefty price tag is one of the reasons why the demand for the motorcycle is low compared to options available from competition like Atlas Honda and Yamaha, which have taken the market from Suzuki Pakistan in the last few years.
Read more: Suzuki Motorcycle Prices in Pakistan [October 2021].
It is pertinent to mention that Atlas Honda also introduced the CG 125 2022 model with a new sticker just a few days ago. The company has claimed to have introduced 55 changes to the motorcycle but those changes are difficult to spot, however, the bike has created a buzz on social media after its unveil by the company.
Read more: CG 125 2022 Model Details.