Following the footsteps of Pak Suzuki, Atlas Honda has revised the prices of Motorbikes in issued notification circular on 31st July effective from 1st August 2018.
According to Atlas Honda in suggested Price List of Honda Motorcycles  CD-70, CD-70 DREAM, PRIDOR, CG-125, CB-150F and CB-250F prices were hiked with effect from 1st August 2018.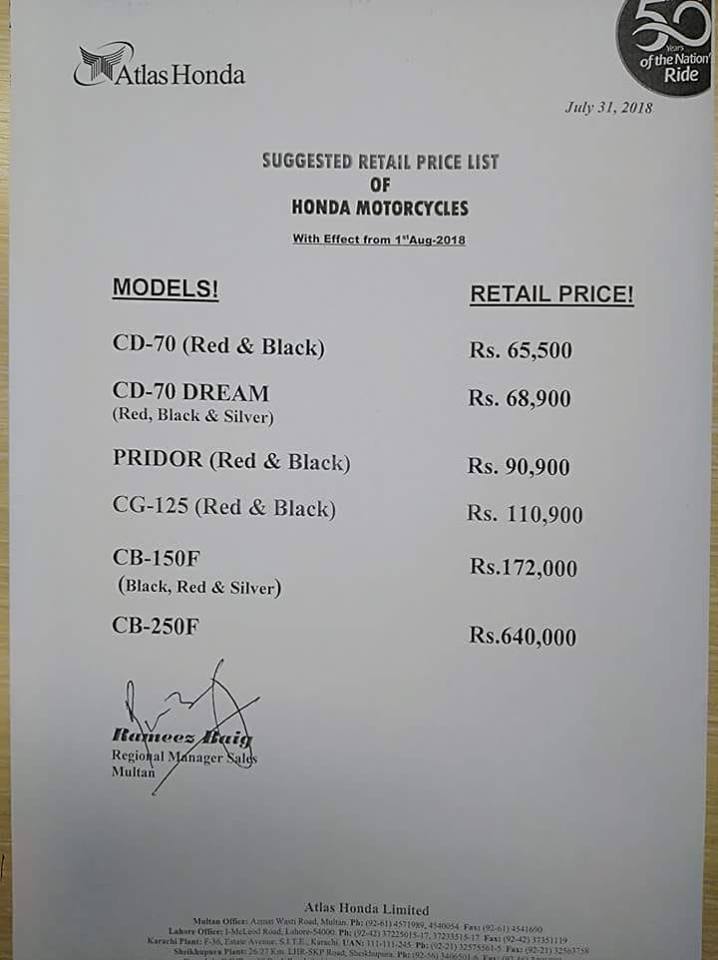 In the notification circular above Atlas Honda revised the prices when US Dollar declined 6.2% against Pakistani Rupee and market confidence have increased in Stock Market – Totally unnecessary at this time of the year.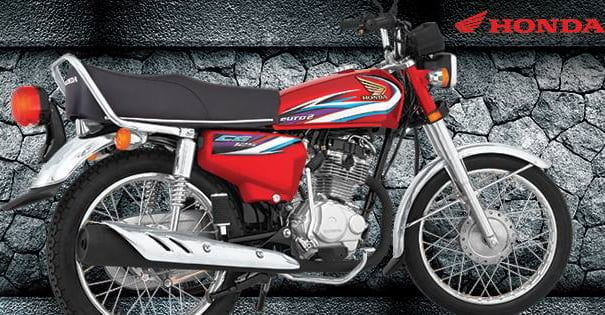 However, News about Atlas Honda production went on almost half this year as local-china assembled motorbikes are being sold in the market with almost same and even better features. One of the most Top selling Honda bike is CG-125 whereas the rivals are manufacturing almost the same bike in PKR 75,000/-.
It would be lame if Atlas Honda says current revision of the prices is due to currency devaluation.