The Federal Investigation Agency (FIA) has seized the bank accounts of people involved in crypto trading. According to the details, the FIA has seized bank accounts of 1,064 individuals who did 2,923 transactions through various numerous online exchanges, including Binance, Coinbase, and Coinmama.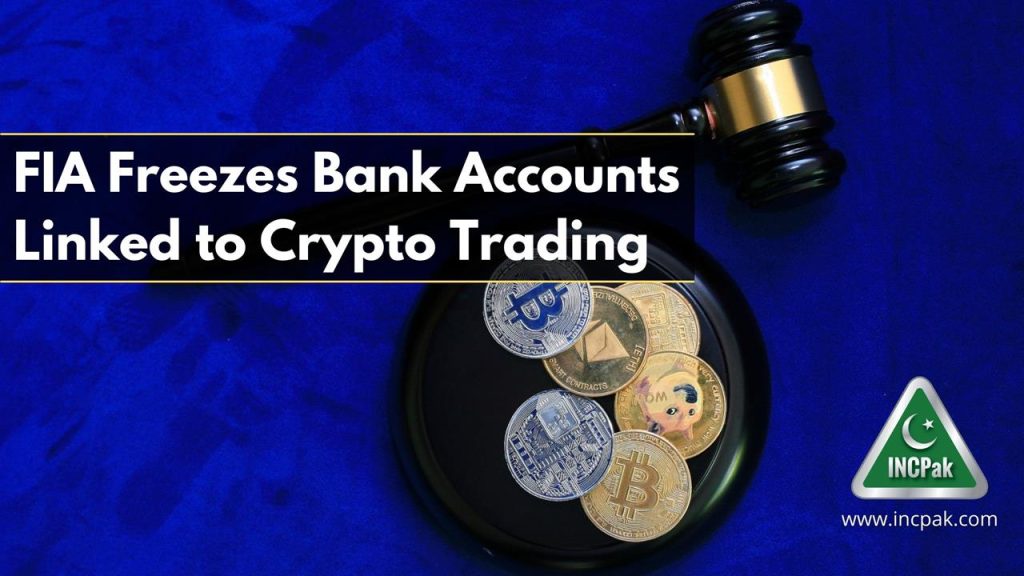 The action was taken on the request of the Cyber Crime Reporting Center (CCRC) in Islamabad, which registered an inquiry under RE-955/2021 against these 1,064 individuals two months ago. Furthermore, the value of the transactions was worth Rs. 51 million in total.
Moreover, the credit cards of linked with banks accounts involved in cryptocurrency trading were also blocked by numerous banks.
The Federal Investigation Agency (FIA) had been investigating the transactions linked to crypto-trading for a few months now and it has now started taking action by seizing these bank accounts, which had been linked to cryptocurrency trading.
It is pertinent to mention that trading in cryptocurrencies is not illegal by itself but the State Bank of Pakistan (SBP) has banned trade of virtual assets in Pakistan. Therefore, the bank accounts of anyone involved in crypto-trading may be seized by the FIA.
Read more: Dollar Rate in Pakistan (Daily Updates).
Follow INCPAK on Facebook / Twitter / Instagram for updates.