KARACHI: Pak Suzuki Motor has finally unveiled the first ever locally manufactured Suzuki Alto 660cc at the Pakistan Auto Parts Show (PAPS) 2019 at Expo Center Karachi from April 12-14.
Earlier this month, Pak Suzuki discontinued the production of Suzuki Mehran after 30 years and last year company hinted that it will launch Suzuki Alto 2019.
Latest Update: Pak Suzuki launched All new Alto 660cc
Read More: Pak Suzuki to replace Mehran with Suzuki Alto 2019
Pak Suzuki introduced Three variants of Suzuki Alto 660cc which includes:
Suzuki Alto VX (Base model, without AC / Power Steering)
Suzuki Alto VXR (With AC/Power Steering)
Suzuki Alto VXL AGS ( With AC & Auto gear shift)
The company claims Alto 660cc is fuel efficient and spacious car with modern design and features. The company also offers 3 years or 60,000km warranty.
Suzuki Alto 660cc Pre-Booking
The booking of Suzuki Alto 660cc has started for corporate clients and expected to deliver by June 2019. Corporate clients can book the car in PKR 500,000/-.
With the launch of Alto 660cc, Pak Suzuki closes the chapter of 800cc engine displacement production in Pakistan. However, It appears that the company continues the legacy of Mehran by introducing Alto 660cc base model without Powered windows, steering, Airbags, and AC installed.
The Pak Suzuki has already started the production of Alto 660cc and expected to deliver by June 2019. However, the price of New Alto 660cc is unconfirmed.
Latest Images of Suzuki Alto 660cc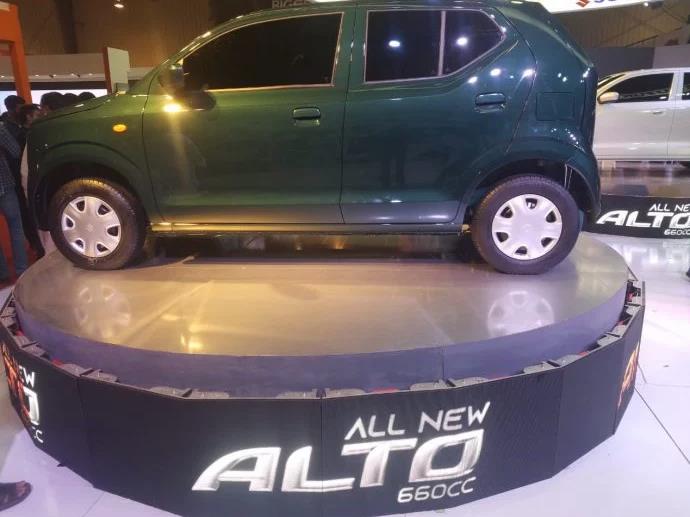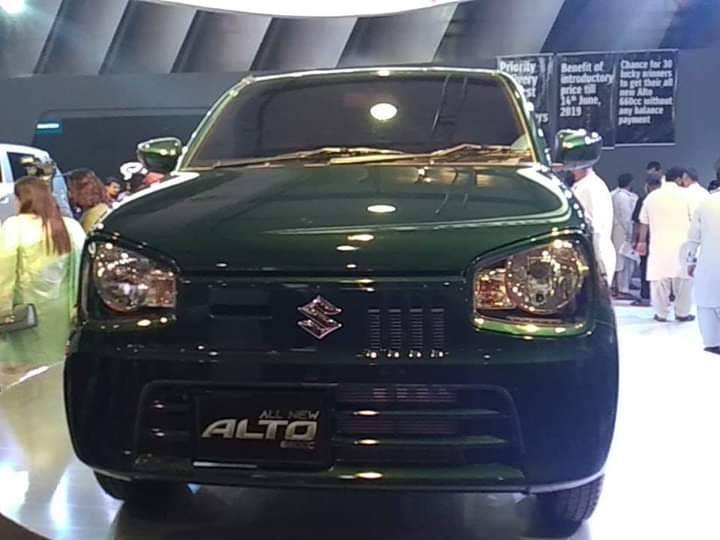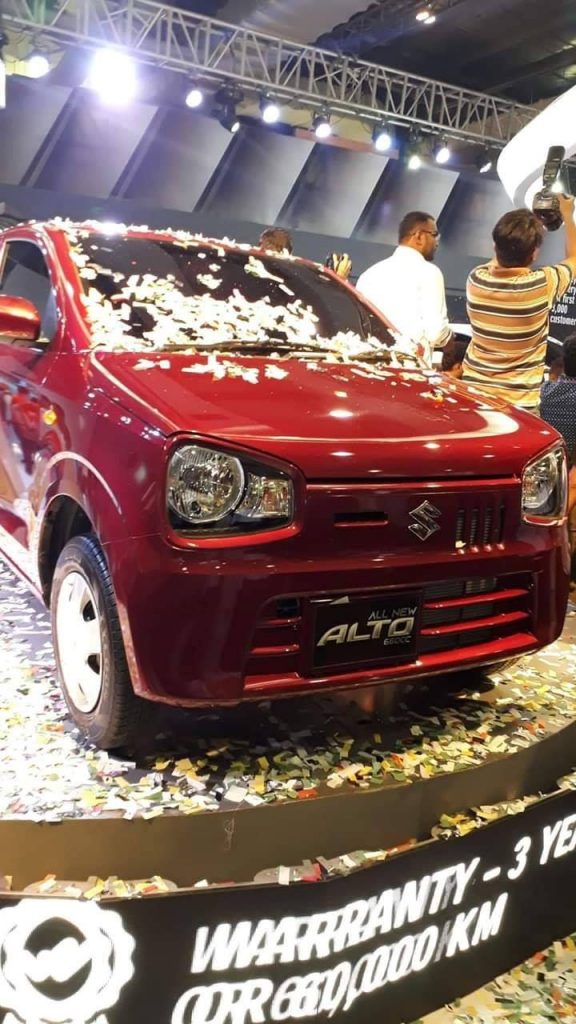 According to the sources
Base model Alto 660cc without AC and Power steering price is Rs 970,000/-
Alto VX 660cc, 1,050,000/- and
Alto VXL 660cc fully loaded 1,200,000/-
Earlier United Motors launched United Motors launched Bravo 800cc replacing Suzuki Mehran's slot in the market, superior in design and features.
Read More: United Motor's Bravo Price and Specification
Follow INCPAK on Facebook / Twitter / Instagram  for updates.