Yango, the international online ride-hailing service and an established player in the mobility sector on a global scale, is gearing up to expand its services in the twin cities of Rawalpindi and Islamabad after a successful test start in Lahore.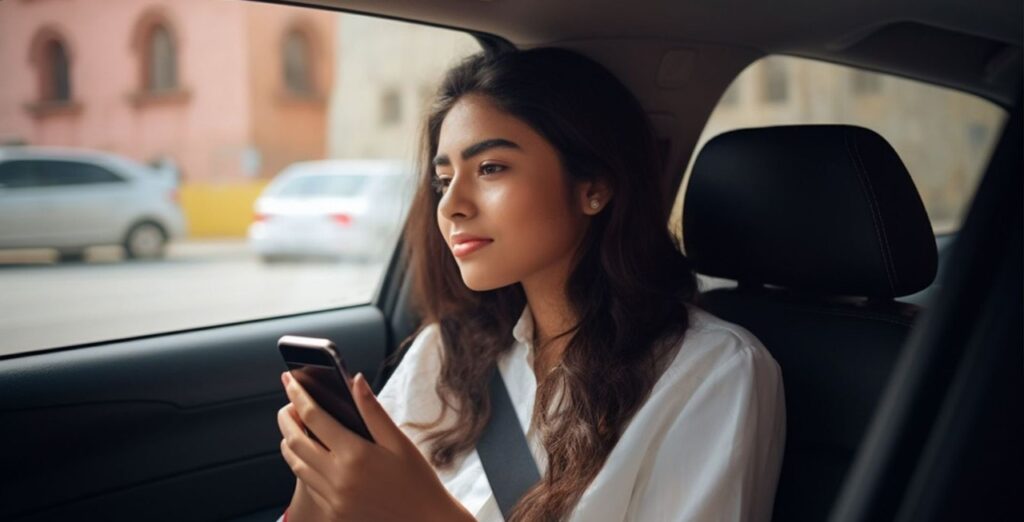 Yango has made significant strides in its expansion across Europe, the Middle East, and Latin America, encompassing countries such as UAE, Norway, Finland, Bolivia, Peru, Morocco, and Algeria. Furthermore, it has established a strong presence in Sub-Saharan Africa. Now, Yango sets its sights on South Asia as it aims to further its growth in the region starting with Pakistan as the first market in the region.
With an extensive reach that spans over 20 countries globally, Yango eagerly anticipates introducing its contemporary, secure, and cost-effective ride-hailing service to the vibrant Pakistani economy.
"Even a test launch of Yango in Pakistan has generated immense excitement in the region. Our business model thrives on collaborating with our local partners, who are Pakistani-based transportation providers, aspiring to create economic opportunities and enhancing the transport infrastructure in the big cities and beyond. As we kick off our service, feedback from users and drivers will be crucial in optimizing our services, catering to the Pakistani market's specific needs and solving a real problem of limited mobility options. Mobility and transport form the backbone of any country's economic growth and wellbeing, and we aim to make a valuable contribution to it via Yango" observed Miral Sarif, Yango's Islamabad City Manager.
The Yango mobile application is currently accessible in Pakistan, and it can be downloaded for free in multiple languages, such as English and Urdu. Users have the convenience of ordering rides to their desired destinations using both cars and motorbikes. Through the utilization of geolocation technology, the app accurately identifies the user's location and promptly connects them with the closest available driver, resulting in reduced waiting periods. Presently, Yango operates on a cash-only basis, with the app automatically estimating the cost of each trip based on the destination address provided by the user.
Sharif further noted, "By prioritizing comfort, safety, and affordability, we're addressing the growing mobility demand of the local community. Yango has incorporated advanced security features and technology to facilitate a seamless and enjoyable ride experience for users and drivers alike. As our service continues to make waves across the globe, expanding into Pakistan is a strategically sound move for Yango, and we're keen to meet the high expectations of the country's discerning population."
Yango operates on a distinct model where it doesn't own cars or employ drivers directly. Instead, it collaborates with local partners and transportation providers to offer their services through its app. Setting it apart from other online platforms, the Yango app relies on its own routing, navigation, and smart order distribution features. These capabilities significantly reduce trip costs and minimize the time drivers spend searching for customers, transitioning between customers, or reaching their destinations. Drivers seamlessly proceed from one ride to the next, maximizing efficiency while conserving fuel and minimizing empty car mileage. Moreover, ensuring safe rides is a crucial aspect of Yango's strategic vision. The app already provides various features such as route sharing, quick access to emergency contact numbers, and the ability to report reckless driving.
Yango remains committed to its vision, which prioritizes safe and affordable trips for passengers, as well as consistent and predictable earnings for drivers. By incorporating newer cars to improve partners' profitability, optimizing routes through intelligent technology-driven car dispatch, and fostering sustainable businesses, Yango aims to deliver greater benefits to partners, drivers, users, and society as a whole. With its launch in Rawalpindi and Islamabad, Yango is set to provide the people of Pakistan with reliable, and dependable public transport that is hassle-free and convenient.
About Yango
Yango is an international online service for ordering rides. It already operates in more than 20 countries across Europe, Africa, the Middle East and Latin America. Unlike other ride-hailing services, Yango app uses its own mapping, routing, and navigation as well as smart order distribution.
To download the Yango App
Read More: Bykea ride-hailing app hacked