The State Bank of Pakistan (SBP) has issued a new Rs. 75 banknote to mark the central bank's 75 years since its founding.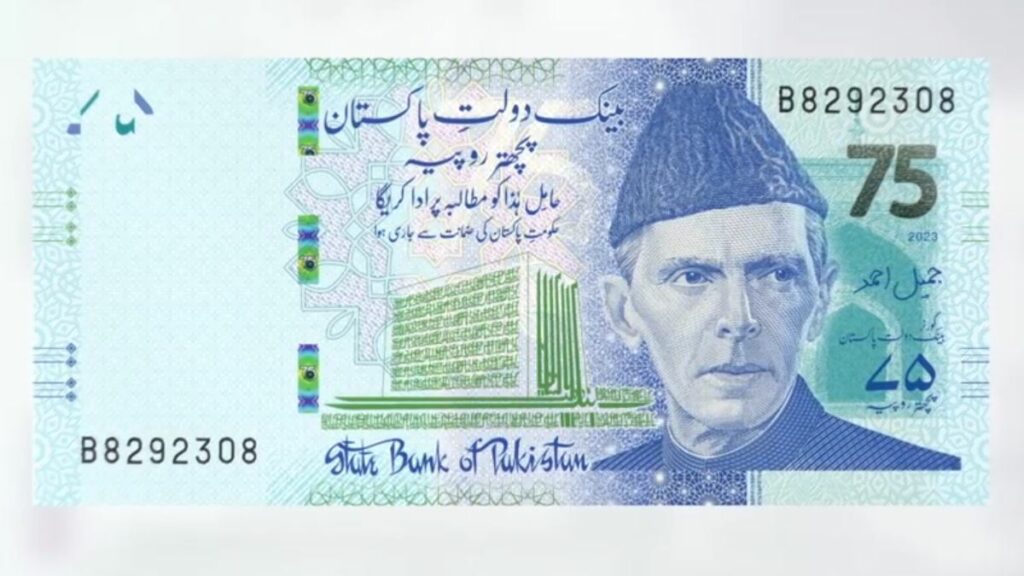 According to the details, the new Rs. 75 banknote will be available for issuance to the general public at all SBP BSC offices and commercial bank branches.
The new banknote is a legal tender can be used for all types of daily transactions across the country..
Governor SBP, Jameel Ahmad, revealed the new banknote to celebrate 75 years of SBP's founding at the inauguration ceremony held on Tuesday.
Follow INCPAK on Facebook / Twitter / Instagram for updates.