KARACHI: Prime Minister of Pakistan Imran Khan launched the new Instant Payment System 'Raast' introduced by State Bank of Pakistan (SBP) on Monday.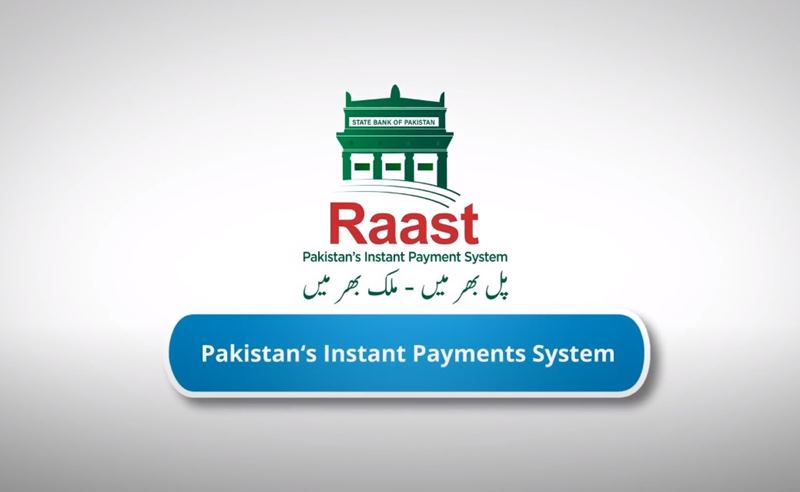 Pakistan's Instant Payment System Raast has microfinance banks, government entities, banks and Fintechs (payment service providers and operators) as participants.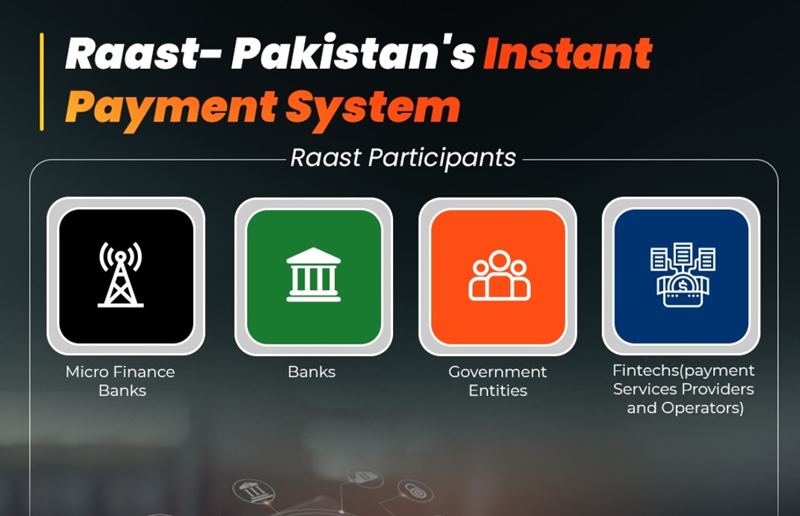 Raast, Pakistan's instant payment system is designed to address challenges in the payment system.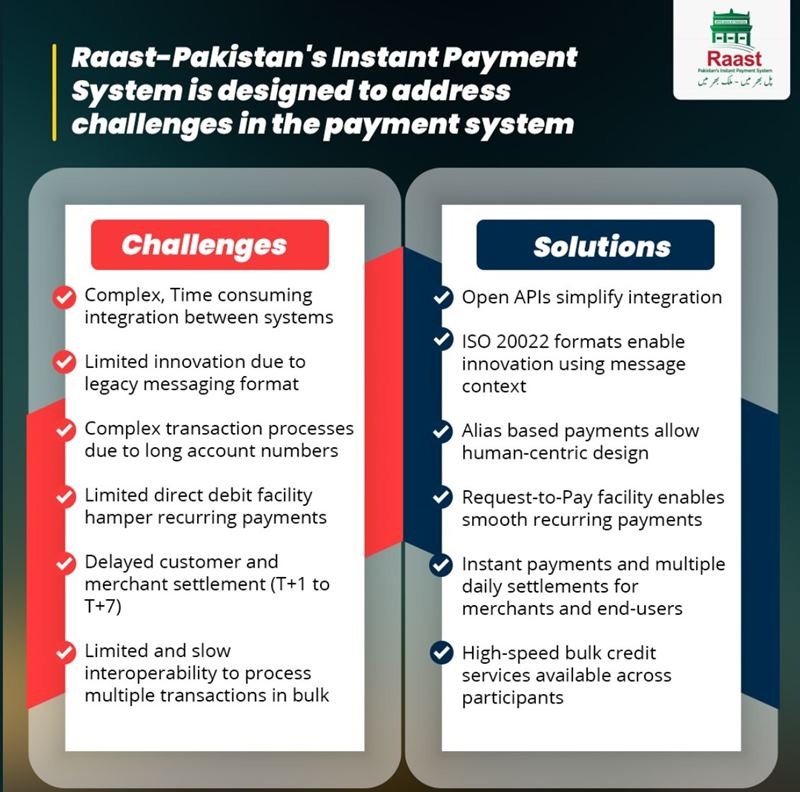 Raast will enable common everyday use cases with the following features:
Domestic Person to Person account transfer
Merchant Payments
Salaries, Pension & Wages
Supplier & Vendor payments
Divident payments
Welfare payments
Bill & Tax payments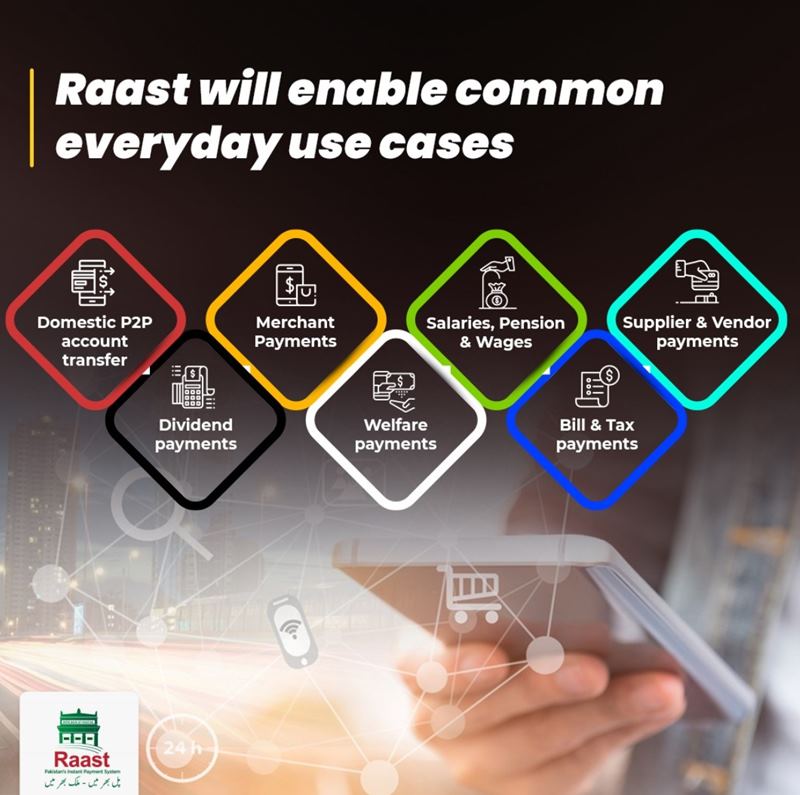 "Raast – Pakistan's Instant Payment System" is a world-class payment system launched in the country and will be a huge leap in the digitization of the country's financial mechanism.
Raast is an initiative by the State Bank of Pakistan (SBP) in collaboration with Bill & Melinda Gates Foundation and Karandaaz Pakistan, one of the milestones of SBP's strategy to digitize the payment system and increase financial inclusion.
Read More: US Dollar to Pakistani Rupee (PKR) Rates [Daily Updates].
Raast is Pakistan's first instant payment system that will enable end-to-end digital payments among individuals, businesses and government entities instantaneously. The state-of-the-art Pakistan's Faster Payment System will be used to settle small-value retail payments in real time while providing a cheap and universal access to all players in the financial industry including banks and Fintechs.
Pakistan has had low electronic transactions for a number of reasons including low banking penetration, lack of trust and awareness of digital payment methods, limited interoperability, difficult accessibility and high cost of transactions. The Real Time Gross Settlement System (RTGS) of Pakistan provides instant payment settlements for large value and corporate transactions only. Raast: Pakistan's Instant Payment System will facilitate retail payment settlements with much great efficiency.
Digital payments only account for 0.2% of Pakistan's ~100 billion transactions today, whereas the share of digital transactions1 in peer countries ranges from 1.5% to 7%. This can be primarily be attributed to the challenges within the payment ecosystem, which include:
Limited interoperability: Financial institutions (i.e. the providers of digital payment services) have difficulty connecting to each other due to a lack of necessary central infrastructure
High cost of digital payments to the end user: End users are charged high fees for transferring money digitally, making digital payments inaccessible for a large portion of the population
Poor user experience: End users must go through a complex process to make digital payments and there are no digital modes of payment that are widely accepted by merchants
Lack of security: Currently available digital payment types and infrastructure do not offer sufficient/adequate data protection and authentication
Raast is at the center of DFS ecosystem in Pakistan
New Instant Payment System introduced by SBP known as 'Raast' has been launched to make the Instant payments easier, SBP wants to bring Pakistanis and Overseas to use banking channels for financial transactions and aims to reduce cash transactions by introducing (DFS) Instant payment system 'Raast'
According to the sources, The new Instant payment system Raast would also digitise the Benazir Income Support Programme (BISP) and Ehsaas payments by June 2021.
Features of Raast – Pakistan's Instant Payment System
Instantaneous payments: Near real-time digital payments across individuals, merchants, businesses, and government entities
Low-to-no transaction costs for end users: Raast is designed to operate at a cost recovery model in order to make digital payments affordable to end users of all socio-economic backgrounds.
Full sector-wide interoperability: Raast will allow all financial institutions to seamlessly connect to each other via a single link to the central infrastructure, making digital payments accessible across any channel to customers of any financial institution.
Customer-centric innovative products/services: Raast will be built on cutting-edge technological standards, allowing financial institutions to develop innovative and user-friendly digital payment products and services (e.g. payment through phone number/email).
Reliability and enhanced security: Raast will introduce more secure payment types, ensure that each transaction is authorized by the payer, and offer enhanced data protection and fraud detection services.
Read More: Google Adsense to retire 'Link Ad Units' from March 10th, 2021