Buying a new car? follow these tips, read carefully because buying a new car which will satisfy you for years is not as easy as most people would think. There's a difference in buying a Brand new Car and Imported Reconditioned cars so please don't mix it up.
Forget about Reconditioned cars for a moment, we'll discuss about them later on – This article is focused on locally assembled brand new cars.  20 years of driving and with over 10 years of experience in Car Market, understanding what is important to know before buying a new car. Came up with The essential check list and Tips which will definitely help you.
Do some research before buying a new car it is very important to understand manufacturer and the product they are offering, On-ground research and utilize Internet as well, ask about the vehicle's performance, Safety features, fuel economy, manufacturer's background as well.
Don't just blindly follow the trend, instead do some fair research according to your taste and needs and the follow the tips on buying a new car.
Choosing the best car which fits your needs !! 
Tips on Buying a New Car
Warranty
After Sales Services
Parts Availability
Parts Prices
Standard features
Safety features
Fuel economy 
Price Comparison
Leasing Policy
Insurance Policy
Resale Value
FAW V2 2017 Review by Faree

Warranty
When you shop for a new car, always check to see the kind of warranty the manufacturer or distributor is willing to offer. A longer warranty means that you would have to spend less money on parts and repairs. Most manufacturers are offering one year or 20,000 km warranty coverage. Some of the manufacturers are even offering warranties covering two to three years or 50,000 km or more.
Always read the warranty policy carefully to make sure that you are completely protected by it. Some manufacturers use warranty as a sales and marketing gimmick.
After Sales Services
it is important to have authorized dealers (appointed by the manufacturer) for your car in various parts of the country and not only in your city or town. These should be 3S dealerships which handle, Sales, Service and Spare on the manufacturer's behalf. Go to the manufacturer's website to obtain a dealer list from the manufacturer to check out the location and network of After Sales Service.
Parts availability
Make sure the manufacturer's authorized dealer are well stocked with replacement parts. To be able to sell cars, some manufacturers even claim that their authorized dealers have all the parts in ready stock but the reality is much different.
Authorized Dealers have 3S ( Sales, Service and Spare) available sign right on the front and once you visit always check the parts availability corner, ask for the prices as well. before you make up your mind.
Parts Prices
compare the prices of frequently  used parts of your choice of car with the parts prices of other manufacturers. This will give you a fair idea of how much more or less your car will cost you over the long term.
Original parts are slightly expensive as compared to the market, majority of the people ignore the dealership due to expensive prices and go for unbranded parts which considered as cheaper but ofcourse reliability is compromised.
Standard Features
When you buy a car, you should make sure you get as many standard features as you can within the price of your car. Some manufacturers often fewer features for a higher price, while some often more features for less money. Your goal as a buyer should be to pay as little as possible for as many standard features as possible.
Safety Features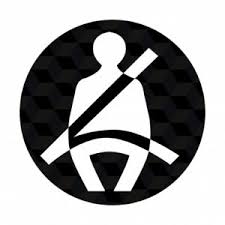 Can't ignore the safety features such as seat belts, Air Bags and ABS brakes. Not all the vehicles are power packed with safety features, some manufacturer only offer Seat Belts as safety feature, which is a standard feature, however if the manufacturer is offering all these safety features such as SRS Airbags, ABS Brakes and Seat belts as standard safety features manufacturer is focused on quality and safety first.
Fuel economy
Manufacturer's claims about the fuel economy at times are accurate and at times they are marketing gimmick, fuel economy matters the most on a long run. Buying a car with the best economy average is considered as a wise choice. Fuel prices keeps changing frequently so make sure to buy a car with gives you comfort and relief on your wallet as well.
Price Comparison
Do the compare first accordingly, the new price of your car with the prices of other similar cars. If your research is correctly done, you could get a better car.
Leasing from a bank
Leasing companies and banks have a different policies, rates, Markup and down payments which keep on changing time to time, visit official website of the leasing company / Bank to read in details before make a contact with them regarding leasing a vehicle.
Car Insurance is must
Although parts warranty is covered by the manufacturer for a certain period of time or Kilometers however that does not include any accidental or theft coverage, for this you require Car Insurance, which is very important. The insurance company should cover in all aspects. Choosing the Right Insurance Policy matters the most, even the manufacturer recommend the Insurance Company.  Visit the official website of Insurance company and contact the sales person for the details make sure to compare with other companies before you finalize your decision.
Note: Extended Warranty has nothing to do with Insurance, It's pointless to go for extended warranty paying extra is not necessary.
Resale Value
Availability of parts with the comparatively low prices and access to a good After sales service translates into good resale value at the time of reselling your car. There are people those who buy a new car mainly focused on resale value as a considerable factor this works positive in today's market. To know more about Resale value check the classified websites before buying to get the idea. Locally assembled vehicles have good resale value as compared to Re-conditioned cars.
If you have any query, write to me in comments or email at [email protected] 
By Farhan Imaan Abro (Faree)- INCPak.