MQM-Pakistan playing Muhajir card to win the General Elections 2018 without the support of the founder Altaf Hussain and as they say "Anything is possible in Love, War and Politics" the same party was against Dr.Zulfiqar Mirza on his comments about Muhajirs in President Asif Ali Zardari's era as now he is the key-member of GDA formation.
Cannot say for sure who is taking advantage of who. The Pir Pagara-led Grand Democratic Alliance and Muttahida Qaumi Movement have decided to form electoral alliance in an attempt to give a tough time to rival Pakistan People's Party in Sindh.
MQM-Pakistan wants separate province (Muhajir Sooba) whereas GDA Alliance has Sons of the soil like Ayaz Latif Palejo and Dr.Zulfiqar Mirza which definitely wouldn't let that happened at least not until the judgement day.
On one hand Grand Democractic Alliance has assured full support to Pakistan Tehreek-e-Insaf led by Chairman Imran Khan and on the other hand they have decided to form electoral alliance with MQM-Pakistan.
The development came after a meeting between GDA and MQM leaders in Karachi. The meeting was attended by GDA's Sadaruddin Shah Rashidi, Sardar Rahim and MQM's Amir Khan, Khalid Maqbool Siddiqui and Faisal Sabzwari.
The two sides are developing consensus on the seat adjustment formula, a dramatic twist in the political scenario before July 25 general elections.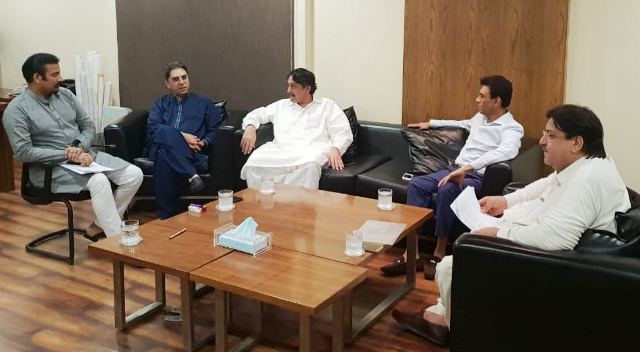 Talks are underway for a finalise the alliance on different National Assembly and Sindh Assembly seats in Karachi, Sanghar, Nawabshah, Tando Allahyar, Mirpurkhas and other cities where PPP candidates have strong positions.
The anti-PPP coalition comprises Pir Pagara's Pakistan Muslim League – Functional, Ayaz Latif Palijo's Qaumi Awami Tehreek, National Peoples Party, Sindh National Front, Peoples Party (Workers).
Muttahida Majlis-e-Amal, Pakistan Tehreek-e-Insaf and Pak Sarzameen Party are also in talks with GDA to challenge PPP's 10-year rule in the province.
Some other like-minded politicians including former National Assembly Speaker Dr Fehmida Mirza, her spouse Zulfikar Mirza, former Sindh chief ministers Ghulam Arbab Rahim and Syed Ghaus Ali Shah are also part of GDA.
GDA, MQM-Pakistan, PSP and PTI knows without alliance they cannot break Pakistan Peoples Party's idols although all these together going to end up disappointing each other after General Elections as GDA is focusing on Ayaz Latif Palijo as the next Chief Minister Sindh.
Sounds confusing !