Everyone in Karachi knows about Do Darya's reputation including sex, drugs and violence. These activities are normal in this area. It is considered as one of the most attractive places amongst youth be it stretching your muscles in a car/bike race or setting up a fight with your rivals, want to have a joint, forget the world scene or have a quick sex on the back seat regardless of the gender discrimination, it's the perfect hideout.
Do Darya becomes Fast & the Furious 10 on weekends
DHA Phase 8 aka known as Do Darya – who named it in the first place must have been stoned himself as there are no rivers there but a beach. The place is Isolated from the rest of the city, the place stays cold throughout the year and comes under Sahil Police Station jurisdiction.
Ever since the year 2000, when the roads weren't paved, criminal activities have been reported often – several people murdered, drowned into the sea, rape cases, snatching and extortion are among few, beer trash and alcohol bottles are buried in the sand.
Do Darya has its value because it's far from the crowded city and has many entrances and exits, pretty easy to digest any criminal activities. The crime rate is usually high at night but it has never been considered safe in the board day light either.
On every Sunday, illegal racing takes place without any permission obtained from authorities, without any safety measures, no ambulances, no fire brigade and no police. Ever since the year 2000 – VIP fellas bring their guards along as mostly these kids are politically affiliated and Do Darya becomes their own playground.
Police is visible only till the sea view restaurant after which the stretch of 18 kilometers circling till Creek Vista Towers hardly has any police activity. However, you'll witness teenagers having joints (Weed), alcohol, you might even catch a dancing car there at dawn or late at night.
It's like this place does not come under the jurisdiction of the law. The problem is our law agencies aren't interested in controlling the environment there, most of the time police messes with 70cc and 125cc Bikers – apart from that they have no right to stop Land Cruiser, Benz or Audi's. They are free to do whatever they want only the weak have to suffer just to show that policing is being done.
Yesterday 3rd December, 2017 a boy was shot dead – Story went viral on social media and on main stream media, even though it is said to be a dispute apparently triggered by heavy bike racing at Karachi's beach did claim the life of a youth.
The victim, identified as 18-year-old Zafar was shot dead by four armed men following a road accident at 'Do Darya' beach in DHA Phase 8.
Police said that four friends were on their way in a car when their vehicle was hit by a heavy bike at Seaview beach.
Officials said that the car passengers tried to escape the scene but were chased and stopped by four armed persons riding a double-cabin vehicle, escorting the injured biker.
The gunmen fired shots on the car, leaving Zafar and two others critically injured. – News channel reported. 
Only 24 News HD reporters were present on the scene, Karachi Police is good at covering the story but when it comes to FIR, trust me it's always the opposite (FIR – FALSE INFORMATION REPORT). Initial videos from the scene were obtained just in-case Killer's family or the police tries to amend the story, In the sequence of the video you can see and hear what exactly happened.
Video 2
Meet the killer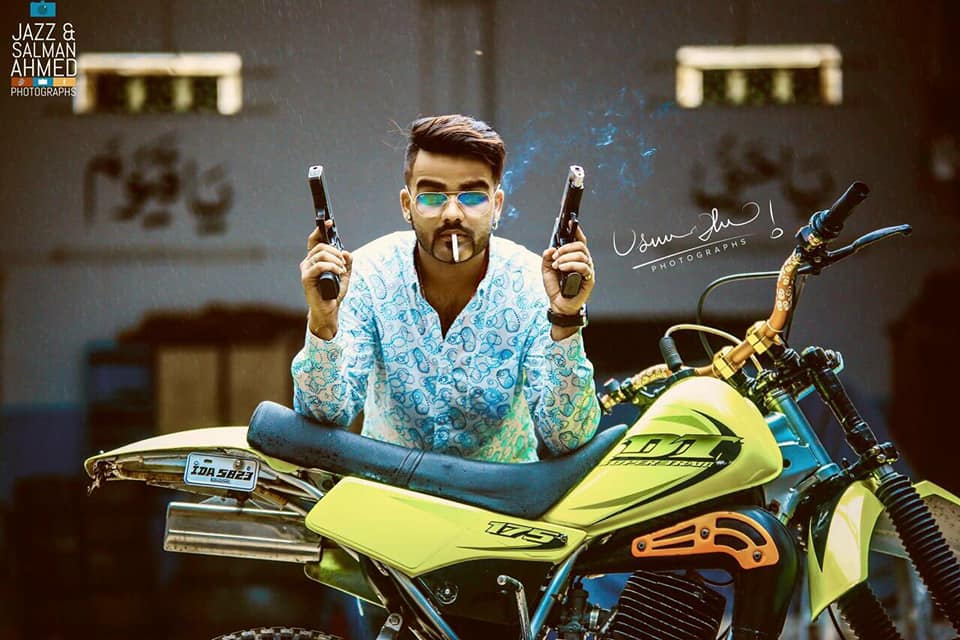 FIR Copy Registered against todays Sea View killing incident. Section 302,324 and 34 imposed.
SSP South Javed Akbar Riaz
For more visuals kindly visit Independent News Coverage Pakistan – INCPak Facebook Page as we are facing some technical disturbance uploading.
17 years and 1000s of cases, yet another dies there, Parents and responsible citizens needs to be careful when there kids goes out there, obviously Kids will never tell you the truth but warn them about this area. It's not safe nor it's secure there. Do Darya is considered to be one of the deadliest playgrounds in the city. Unsafe place for families,  Government really needs to open up their eyes and start policing to secure the area, restrict the isolated zone and set up proper surveillance. DHA is busy real estate business plot rates and margins don't care about public.