Everyone knows about Murree Hills, One of the top most visited tourist spot in Pakistan but hardly anyone heard about Khaira Gali which is 12 KM off Murree towards Barian, right after  (Punjab / KPK ) border.
Khaira Gali – an altitude of 2347m. located in Palak which is a Union Council of Abbottabad District in Khyber-Pakhtunkhwa province of Pakistan. This hill station was also used as a barricade by the British during the colonial period and during the summer months it was occupied by one of the British mountain batteries.
After partition Army moved to Murree Hills and This Hill station became a public place for high profiles, It is also famous for the hexagon manor on the highest elevation of the town. Interestingly I found Shaikh Rasheed's former villa, Right on the top with 360 degree view back in his PML-N era he owned this place, No idea why he sold it off – Perhaps place is still associated with his name till dated.
If someone meets Shaikh Shb, ask him why did he moved the grave from his backyard?
My friend who is local from Khaira Gali (Waqar Abbasi) he told me about how beautiful Khaira Gali is and how expensive resorts are there. Starting from 15 million to 95 millions at that time I did not believed him but he invited me to come and visit the place. Trust me my visit totally took me by surprise. Khaira Gali's location, undoubtedly it is one of the most beautiful, civilized place I've visited, neat & clean far away from noisy world not even usual tourists which you get to see in Murree Hills. Privately owned resorts worth millions by some famous politicians and tycoons like Malik Riaz, wonder do they ever get a time to visit but the location is really amazing.
Khaira Gali resorts are available for  sale and seasonal renting like for couple of months to a year contract, It is best place to be with the family and friends – I am not fond of crowded places, So Khaira Gali is the perfect hideout for someone like me. You can easily drive toward Nathia Gali  (25km / Ayubia (15 Km) or to Murree (12Km)  / Patriata (16km)
Overall Khaira Gali is not far from Islamabad/Rawalpindi, 60 km journey via Murree Expressway takes around 1 hour 30 mins drive max.
There's new construction going on in Khaira Gali I call it Khaira Gali Extension entering from the main market toward Girls Primary School, went to visit the location and construction there where below sharing some of the images of the apartments / Pent house in Khaira Gali extension.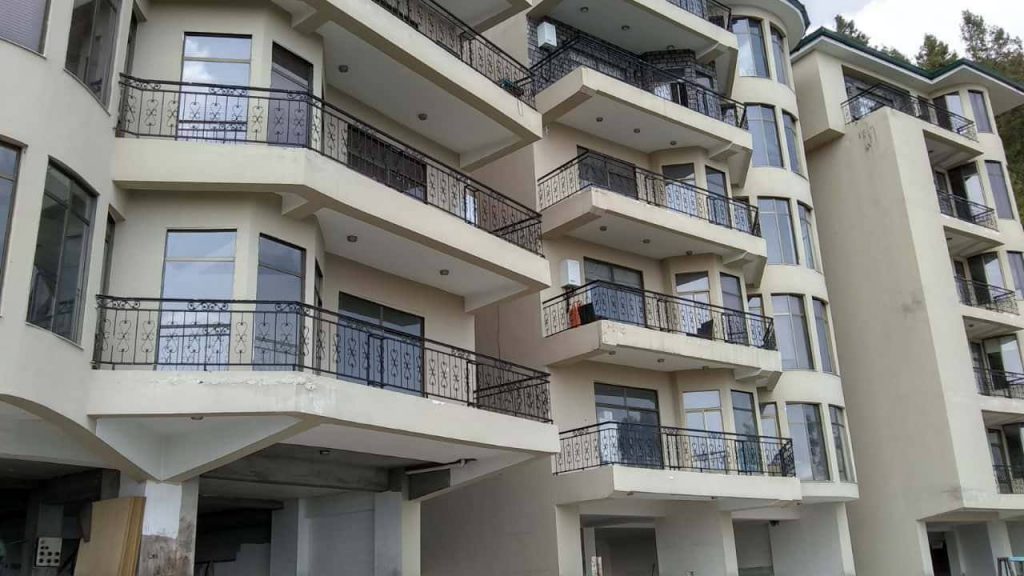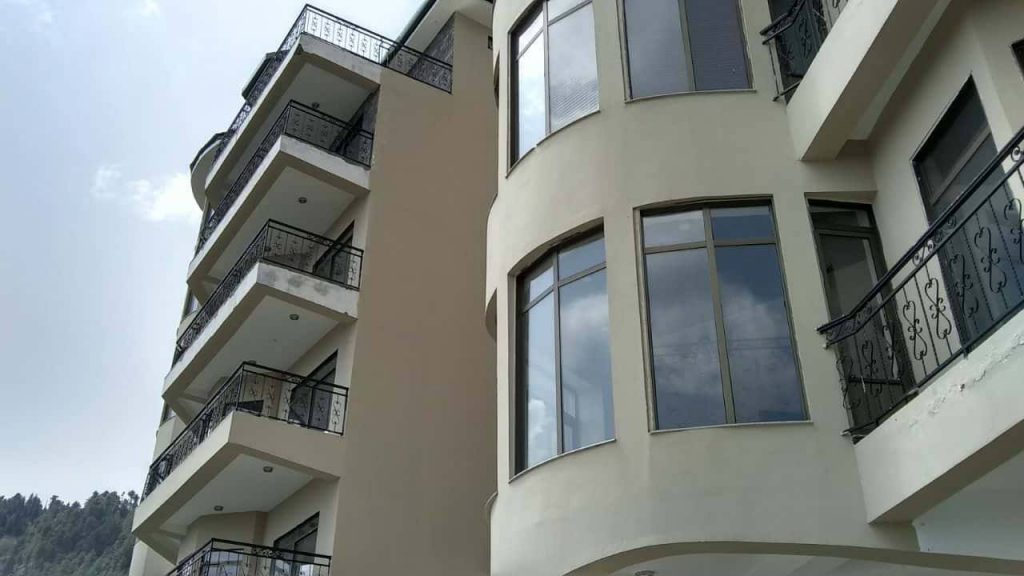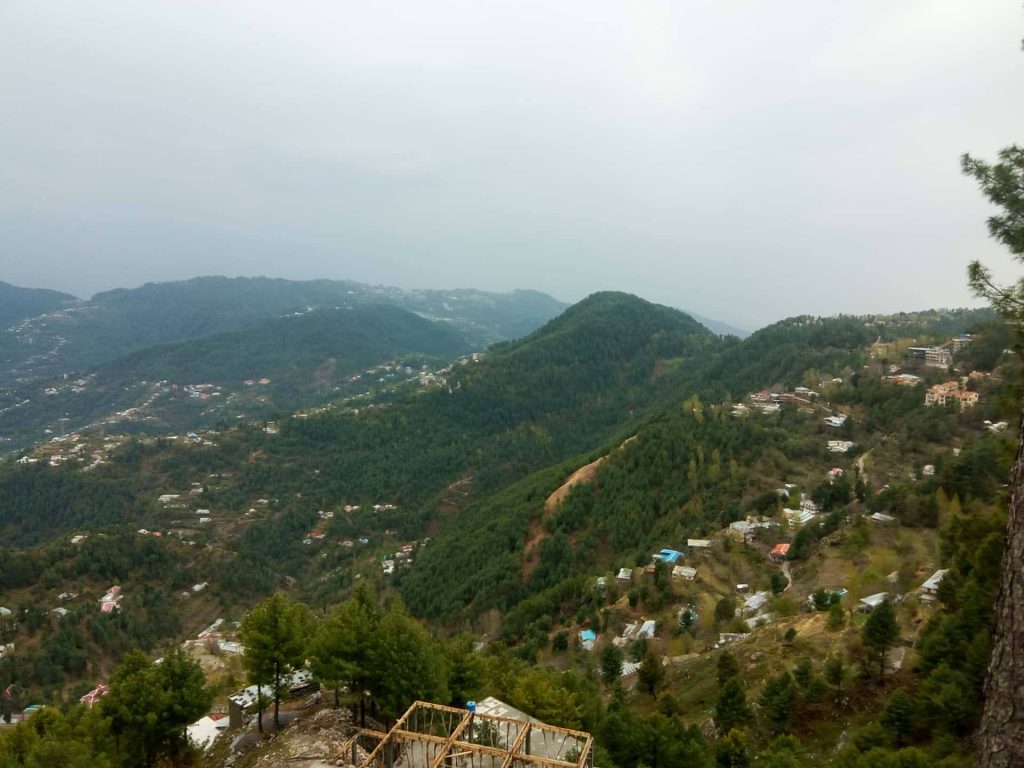 Murree Hills visible from Khaira Gali.
If you are looking for a peaceful place to spend time away from crowded city, enjoy the nature and hills Khaira Gali is the right place for you, unfortunately the place don't offer much for the tourists as Murree Hill station does, life over here is simple and beautiful.
About Khaira Gali
Grocery ( General Stores ) available at main road market.
Restaurants and tea spots available.
Safe and Secure location
Breath Taking view
Taxi's and private cabs available from main market.
Primary Schools ( walking distance from Khaira Gali main market )
Electricity available
Gas ( LPG Cylinder )
Internet PTCL landline available
Jazz, Telenor and proffered Zong coverage area (4G Internet connectivity available)
Nearest Major Hospital Abbottabad or Rawalpindi.
You don't require fan max temp 26C and in winter -5C
Snowfall season (December to March) depends.
For Tours & Travels contact – SAF Tours (Lahore) – Aamir Aijaz 0304-2795250 visit website : SAF Tours  
SAF Tours – Offers 2 days tour from Lahore – Islamabad – Khaira Gali, Nathia Gali – Contact for more details.
I am blessed to visit so many plac es like Thar, Khokrapar (Sindh) , Chukhandi Grave Yard, Makli (Thatta) , Bhambhore – Sindh – fewer I've written about but hopefully I will continue to write and share with everyone.
if you have any questions regarding Khaira Gali you can email me at i[email protected]
INCPak and SAF Tours are official partners to promote Tourism In Pakistan
By Farhan Imaan Abro ( FIA )