I was born in Karachi and spent most of my life in this city. After the Partition in 1947 Karachi served as the Capital of Pakistan till 1957, now it is the Capital of Sindh, Province of Pakistan which is home to roughly 25 million people, although recent census (2018) has shrunken the actual figures as if majority of the karachiites disappeared or maybe eliminated in target killing.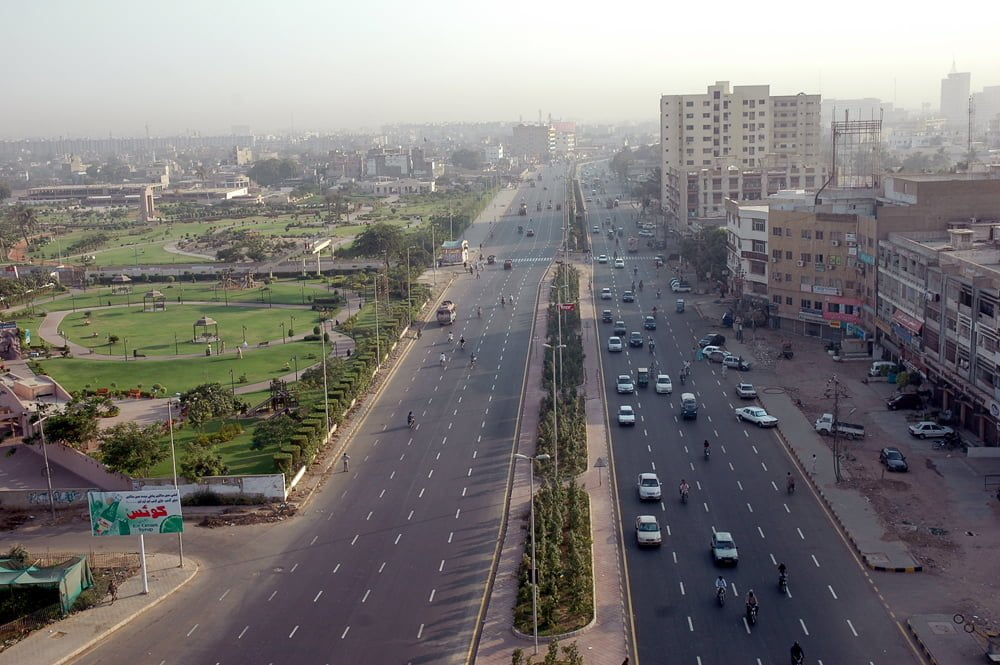 I have seen the high rise of Karachi and also it's death and destruction right before my eyes. There was a time Karachi was known as the City of Lights which later faded away into politically divided buffer zones. I spent my childhood on the streets of Tariq Road, the area considered as a major market place for shopping activities back in the 90's. It was something to be proud of but over a time it became the perfect place for criminal activities. There was not a single home that wasn't robbed in broad daylight, vehicles and motorbikes snatched or stolen and even though Karachi Police knew the gangs, no action was taken as they were widely involved in each crime so there was no sign of Justice nor mercy.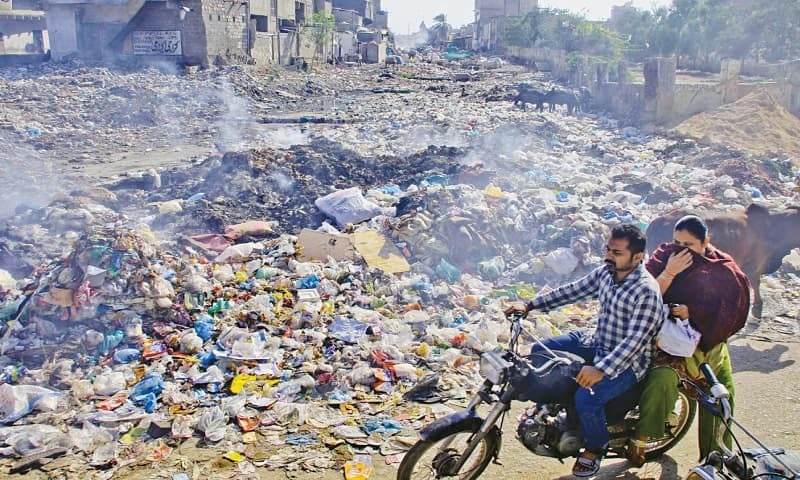 There's no administration, Sindh Government blames, Mayor and so the Mayor blames the Sindh Government for everything nobody wants to own the city and resolve the issues, as Karachi turned into garbage pile (wasteyard) . In every corner of the city from porch areas like Clifton / Defence till Hyderi, Malir, Korangi and Baldia.
Demographics of Karachi
Karachi served as the first capital of Pakistan, ever since it became the capital mass migration started which hasn't ended till date. The best thing about Karachi is that you will find people from all across Pakistan living in such dire condition hopelessly.
Pashtuns in Karachi
There are more Pashtuns in Karachi than Peshawar, nearly around 35% of the population is from northern areas and majority of them are laborers, truck drivers, bus drivers, watchmen, small vendors and it is very difficult for us to notice the difference between Pathan and Afghanis because we don't understand Pashtu. However, these illegal Afghans are dominant and own properties in the city center like Sadar and Lunda Bazaar.
Afghanis in Karachi
Karachi has become the hub of Afghans, the illegal immigrants – Unfortunately NADRA issued CNIC to Afghan for the sake of money after which they hold nationality but deep down they are against Pakistan despite this country giving them shelter when they had none. Law enforcement agencies are aware of their illegal activities such as drug trafficking which is their major source of income that they use to purchase properties within the city. Afghani's own the entire Lunda Bazaar, properties in Sohrab Goth, Mango pir, Banaras, Sadar market, Empress Market, old sabzi mandi and new as well – Only God knows where else they are dominant. I wonder why our Supreme Court and Government is turning a blind eye. Usually people cannot make out the difference among Pashtun's and Afghani's as I mentioned before but one obvious difference is that the Afghans are always dirty as hell and no matter they are billionaires, you will find them in poor conditions.
Sindhis in Karachi
Karachi is the Capital of Sindh Province – approximately 25% population in Karachi is Sindhi speaking, however in Karachi urdu is the widely spoken language which is Pakistan's national language. The majority of Sindhi's came here for a job and for the future of their children since Education and Health care condition in interior Sindh is next to none. You will mostly find these Sindhi's in government sector. Some are still living in a village in their minds, indecisive living double standards.
Urdu Speaking In Karachi
Karachi is the home of Urdu Speaking people – approximately 40% of the population in Karachi is urdu speaking, Migrated from India at the time of partition and onwards in 1965 to 1972 after 2 Indo-Pak Wars. Zia-Ul-Haq gave birth to Muhajir Quomi Movement, empowered Altaf Hussain and his like-minded people back in 80s. The division among people started on QUOTA SYSTEM and Politics divided Urdu speaking from Sindhi's, Pakhtoon, Balochi's, Memon's and not to forget Punjabi's.
The Hatred continued on for the next 30 years even Pervez Musharraf fueled it up by handing over local government and Sindh Governorship to MQM. He was no different than Zia-ul-Haq, In the year 2001, MQM was ruling Karachi and body count began to climb daily, newspapers were filled with body counts and "Bori Band Lash" scene was on until 2013 Karachi Operation started and Rangers took control of the law and order situation. Although Urdu speaking people were not in favor of division, having a separate province "Muhajir Sooba" according to MQM leadership as proposed time and after but yet deep down inside there was a wish for it.
MQM demands separate province on administrative basis, are if they going to import angels to administer it? Point is Sindh Government is corrupt even if Education, Health, Law and Order departments works corruption free which is next to impossible, things will improve for everyone there.
Karachi has bleeded alot and suffered the worst in the history, So called democratic system has turned this beautiful city into a mass grave yard. All we need is unity among the people in Karachi and the only way to resolve issues is to be PAKISTANI. Although lots of them talk about Pakistaniyat but there are still so many Altaf Worshipers in Karachi.
Karachi is well known as The Gateway to Pakistan. The city generates 70% of the revenue alone while rest of the country hasn't been able to cross 30% mark until now.  Karachi is constantly expanding in all available three directions, 4th is the sea unfortunately. Nobody has seen the city master plan, which barely exists somewhere in the mayor's office. The city lacks a proper water and sewerage system. Roughly 60% of the city depending on the water tanker mafia for daily needs and Sindh Government is shamelessly watching. According to elites 'why yell and protest when you can pay'. They are happy with the lifestyle because Karachi is offering them fortune in return.
Nobody is bothered about the dire condition of the city nor the deprived class which suffers daily from load shedding to water shortage, tobberies, snatching, extortion, etc.
There's no proper Public Transport in this Mega City – The Federal Government initiated Green Line Project back in 2015 which is still incomplete and recently Sindh Government launched 10 new buses where this city requires estimated 16000 buses. Not to forget these buses are the gift to the people of Karachi by Pakistan People's Party. They are shameless.
Thanks to Allah – Sindh Rangers are controlling the law and order situation in the city, however, Karachi Traffic Police is the most corrupt department, They are the beggars in uniform. The local transport handed over to private sector known as ETIHAD Transport – I am speechless to share these images of the Public Transport In Karachi.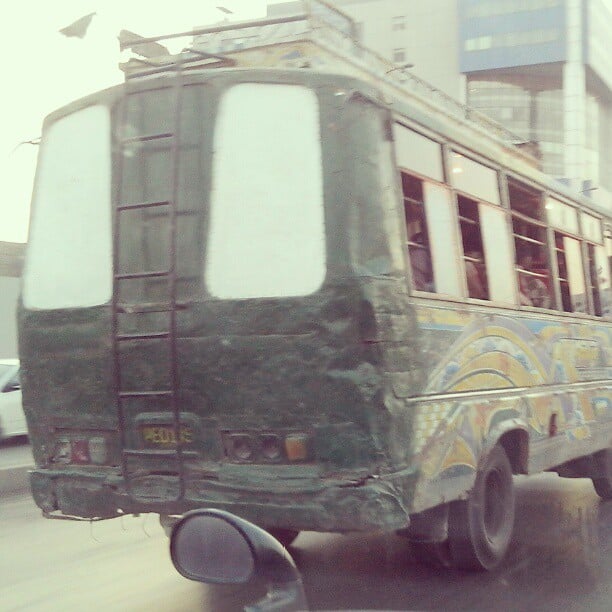 Federal Government and Provincial Government has deliberately ignored karachiites. Not to forget this city generates 70% of the revenue for the rest of the country to survive.
Karachi has 23 local railway stations, 1 Jinnah International Airport, Sohrab Goth Bus terminal stand, locally known as Adda from where buses arrive and depart 24/7 around the clock.
Political and Criminal activities, Party scene is always ON in Karachi.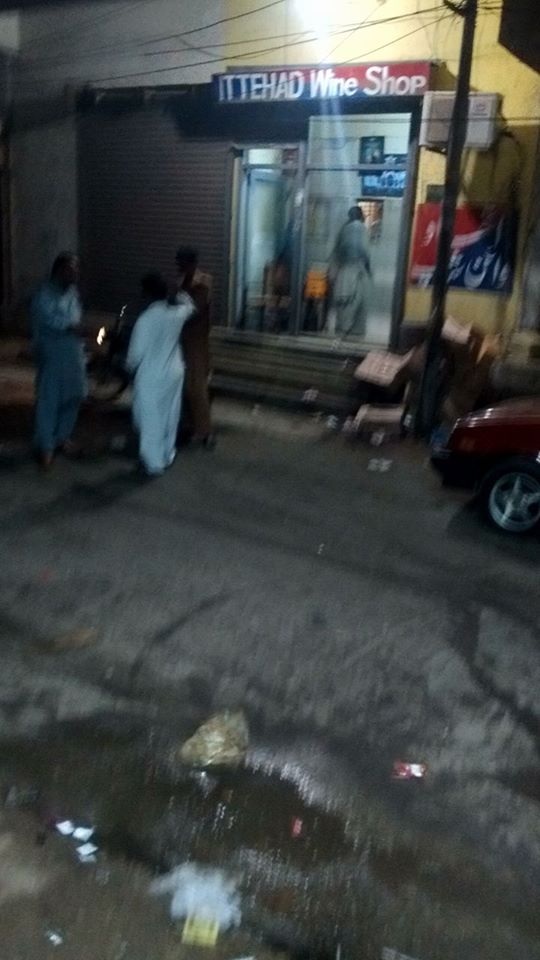 Hidden Facts about Karachi
Want to buy liquor in Karachi?  Doesn't matter whether you're a non-muslim or not, Liquor Shop is always within 5 kilometers radius, you don't require CNIC or any identification to buy it. Infact, Police is there to protect these shops as they are licensed by Sindh Government.
Want to buy Charas, Weed, Cocaine, Hash or whatever you call it? Clifton and Defence are the right spot to get it from, If you dare to get it cheaper don't forget to dive in Sultanabad, Shereen Jinnah Colony, Banaras, Sohrab Goth and New Sabzi Mandi.
Looking for massage centers?  DHA Phase II extension, DHA Phase IV commerial Market, Zamama and DHA Phase V markets offers long lasting relaxing massage by qualified ladies.
Looking for a Prostitute? Here are some of the most known pickup locations,  Hyperstar Clifton, Bilawal Chowrangi, Park Towers, Zamzama Street, MacDonald Seaview, Ocean Mall, Hyderi Market, Tariq Road, Gulshan Disco bakery (obviously outside) and Gulistan e Juhar – There are some spots where aunties will pick you up as well.
If Sindh Police says we are not aware of these activities that's a lie, IGP Sindh was caught in Massage center himself on camera later the footage was deleted from social media using special powers, Karachi Police is involved in all these criminal activities, they are fully supporting such illegal activities and only the elites are above the law. They can do anything and won't ever get caught. However, newbies might get into trouble because that's how police's kharcha pani works in Karachi.
THINK AGAIN !
No just the people but the government constantly been ignoring due to political division, ordinary people are suffer those who are not concerned nor vote.
The Only hope for Karachi is Karachitties, It's your home there is no need to divide and rule, be thankful for what you have and be kind to each other, fighting for the border line will not going to change the destiny. Karachi is and will remain the heart of Pakistan