We need a leader who can take risks and stand up for the rights of humanity, someone kind and strong, someone who will make a difference with courage, sacrifice his or her comfort zone and stand tall with dignity and liberty, who will intelligently, gallantly preserve the balance of power of our small and weak provinces.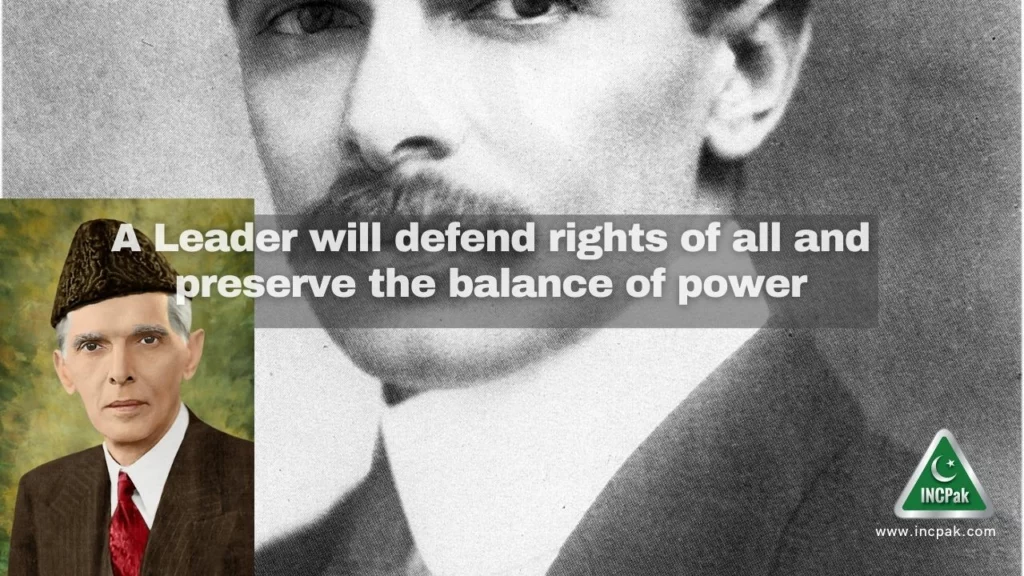 The Hero
We all need a hero
Without a price or a label
Someone upright and strong
Who can be a leader
Without misuse or abuse
Someone able to care and share
Who could win a battle
Without vengeance or hate
Someone responsible and brave
Who could command
Without pride or arrogance
Someone honest and sincere
Who could love
Without a price or a condition
Someone completely selfless
Who could fill us with the universe
Without stunts or tricks
Someone with patience and honour
Who spoke the truth
With integrity and fairness
Someone able to always give
Without a thought to take
Whose name touches
The humility in our being
Who is immensely great
Without posters and tapes
Someone who set an example
Who visited our world
Fourteen hundred years ago
Someone who will always live
In our hearts
Who shines like a star
With his message
Someone the Only One
Sallallahu A`layhi Wa Sallam
The true Hero
Of weak and strong
Of those who need direction
And those
Who instinctively know
There is Only One God
The Supreme Creator
We Desperately need a Heroic Leader
We are desperately in need of a person who would today, in this very day and age, heroically lead us out of the state of being an underdeveloped country, of always being needy, hungry, shelter-less, without safety or security of people in masses. We don't need 'opposition' we need to work together as 'one', we don't need parties that consume energy and pull as apart, we need to build teams with trust and confidence in each other and establish solid ground to grow and develop in every multidimensional area of life skills, arena to progress, in the various departments and provinces, so that we go far and beyond the parameters of emotional and financial constraints and travel into space gathering information and knowledge and more…
Mohammed Ali Jinnah Quaid-i-Azam – "Great Leader" and Baba-i-Qaum – "Father of the Nation"
Quaid-i-Azam was the voice of one hundred million Muslims; he fought for their religious, social and economic freedom. Throughout history no single man yielded as much power as the Quaid-i-Azam, and yet remained uncorrupted by that power. Not many men in history can boast of creating a nation single handedly and altering the map of the world but Jinnah did so and thus became a legend. Stanley Wolpert has paid a tribute to Jinnah in a befitting manner:
"Few individuals significantly alter the course of history. Fewer still modify the map of the world. Hardly anyone can be credited with creating a nation-state. Mohammad Ali Jinnah did all three."
There are enormous amount of facts we have access to and the difficulties that existed at the time Quaid-i-Azam became first Governor General of the budding new state of Pakistan on the 15th August, 1947. This new responsibility was like a bed of thrones for him.
The embryonic country was faced with problems like refugee rehabilitation, issue of princely states, non-availability of a workable system for running affairs of the State, farming of new constitution and financial strains etc. Quaid-i-Azam tackled these problems boldly and with failing health in an admirable manner.
Quaid-i-Azam was fully aware of the part played by Muslims of India in the creation of Pakistan. During the short period that he lived after the creation of Pakistan, he undertook "despite failing health long and arduous journey to the remotest parts of the country in an effect to keep up the confidence and moral of the people."1
Quaid-i-Azam laid down correct precedents and traditions for the growth of a democratic Pakistan. Despite insistence of the people, he declined to accept President-ship of Muslim League as "he considered it inconsistent with his position as Head of the State."2
The nascent state of Pakistan was engulfed with shortage of funds and requirements of the State as he told Begum Shah Nawaz "only twenty crores of rupees in the treasury and nearly rupees forty crores of bills lying on the table."3 Besides appealing for funds, he introduced a note of simplicity and austerity into the conduct of offices.
Quaid-i-Azam was fully aware of the role of officials taking interest in politics are being dragged to serve political ends. In his talk to Government Officers at Peshawar on 15 April 1948, he emphasized, "you should have no hand in supporting this political party or that political party, this political leader or that political leader—this is not your business…. Your duty is not only to serve that government loyally and faithfully, but, at the same time, fearlessly, maintaining your high reputation, your prestige, your honour and the integrity of your service."4
Quaid-i-Azam being a constitutionalist was firm believer and staunch supporter of rule of law. According to the A.D.C. of Quaid-i-Azam, Major Gul Hasan, "around 400 government servants assembled before the gates of Governor General House, for a protest, the staff asked for permission to scatter the protestors through lathi charge, but Quaid-i-Azam, told the staff that peaceful protest is their constitutional right."5
Quaid-i-Azam was in favour of giving provincial autonomy to the provinces. It is evident from the fact that right from his Fourteen Points till establishment of Pakistan, he always emphasized provincial autonomy.
Quaid-i-Azam firmly believed that no nation can consolidate without education. In a message to All India Educational Conference, he said, "There is no doubt that the future of our state will, and must, greatly depend on the type of education, we give to our children. There is immediate and urgent need for giving scientific and technical education to our people and at the same time, we have to build up the character of our future generation."6
Quaid-i-Azam stressed on the economic and financial development of the country. "The organizations like Muhammadi Shipments, Orient Airways, Habib Bank, Muslim Commercial Bank, All India Federation of Muslim Chambers of Commerce and Industries and Printing Press came into being."7
On eve of opening ceremony of State Bank of Pakistan, he said, "I shall watch with keenness the work of your research organization in evolving banking practices compatible with Islamic ideals of social and economic life."8
On another occasion addressing a gathering at Chittagong, he said, "you are only voicing my sentiments and the sentiments of millions of Musalmans when you say that Pakistan should be based on sure foundations of social justice and Islamic socialism—no other 'ism'—which emphasize equality and brotherhood of man. Similarly you are voicing my thoughts in asking and aspiring for equal opportunity for all."9
Quaid-i-Azam believed in a foreign policy based on peace, tranquility and cooperation. On eve of the inauguration of Pakistan Broadcasting Service, he said, "Our object should be peace within and peace without. We want to live peacefully and maintain cordial, friendly relations with our immediate neighbours' and with the world at large."10
References
1.Jamil-ud-Din Ahmad, Glimpses of Quaid-e-Azam (Karachi: Royal Book Company, 1990), p. 46.
2.Ibid., p. 47.
3.Stanley Wolpert, Jinnah of Pakistan, p. 344.
4.Waheed Ahmad, ed., The Nation's Voice: Launching the State and the End of the Journey, Vol. VII (Karachi: Quaid-i-Azam Academy, 2003), p. 338.
5.Qayyum Nizami, Quaid-i-Azam Bahasiyat Governor General (Urdu) (Lahore: Jehangir Books, 2010), p. 120.
6.Waheed Ahmad, op.cit, p. 110.
7.Qayyum Nizami, op.cit, p. 147.
8.Waheed Ahmad, op.cit, p. 428.
9.Ibid., p. 289.
10.Ibid., p.1.
There are vast numbers of people who have shown up as genuine leaders and or heroes in different walks of life, in the various different departments and offices since Pakistan came into being, since the partition. People who turned the painful tears into smiles of relief, people who put their lives on the line, taking the lead with the sole objective to save the lives of people under threat or in danger, when natural disaster struck with floods or earth quacks – so many of these heroes, with leadership qualities have gone unmentioned, and there are many whose names can be mentioned; the list would be long!
Today's climate dictates that 'those with money' speak the loudest and exercise greater force than does intellect or morality, or humble humility, or truth and justice so, the people with money have got the better of the struggle to nurture natures gifts of our country's existing natural resources, that do not have any human contribution for making it; whereas, its proper utilization makes many mankind inventions. The resources include the natural gas supply, oil, coal, hydro power potential, iron ore, salt, limestone and copper; and our agricultural products including vegetation also wheat, rice, cotton, sugarcane, fruit, eggs, milk, vegetables, meat of mutton and beef.
We have MUCH TO BE GRATEFUL for!
We demonstrated failure many times in the history of Pakistan, at a national level, because our leaders at the time did not orchestrate a workable program of national integration when for example we lost East Pakistan. The future is here as much as the present; the past, not only is it gone it SHOULD only serve as a window of options to learn from. We cannot afford to waste valuable energy and resources, which could be put to more needy causes, mistakes made by people who came upon governing seats with the power of money and selling their souls to the hungry desires of the developed nations' devilish whims. We need to nurture our federal and provincial government to create economic manageability and eradicate conflict including all the vast problems.
Without a doubt, we are very blessed to have a country of our very own, land with enormous natural resources and our country's location is ideal that can be an economic hub for other neighboring countries, to do trade as well as to use the resources that have been gifted to us by nature. Furthermore, according to the sources the primary industry for natural resources to get them utilized to their full extent in a beneficial way includes the textiles, pharmaceuticals, food processing, construction materials, paper products and fertilizer and much more.
We need a leader who can take risks and stand up for the rights of humanity, someone kind and strong, someone who will make a difference with courage, sacrifice his or her comfort zone and stand tall with dignity and liberty, who will intelligently, gallantly preserve the balance of power of our small and weak provinces. 'Money' has taken the place of the:
Young heart, brave heart, wise heart, a heart with a balanced connection with the brain, body and breath, by giving ourselves the due respect and being grateful for the many capabilities, so that the people meeting us should automatically be respectful, thoughtful and kind, along with regular daily exercise we perfect and nurture our inborn talent and learnt skills. Our brain and our body is our responsibility, – we can be the person we would want to meet, without arrogance or greed! Sadly, in this day and age 'money' can buy and control pandemics, it has bought and controlled terrorism; it puts criminals on the top of the hierarchy at the governing scale – the people who are using 'money' to manipulate, dictate, control and create imbalance of extremities such as difference between the rich and the poor, immense distance between the needy and the affluent, the money rich are the few and the needy are the masses. We need, more than ever, to balance our spiritual, physical, emotional and financial selves to clean up our country our Pakistan.
The practice of Brain Body Breath Balance embraces goodness and harmony, join us and experience the art of learning.
Eid-ul-Fitr
Eid-ul-Fitr
The moon has appeared
The moon has appeared
Eid is here, Eid is here
Lets all celebrate
Lets all celebrate
Eid is here, Eid is here
The month of fasting
Has ended, has ended
Eid is here, Eid is here
Its time to share
With the poor and the needy
All the good things
We've been blessed with
Eid is here, Eid is here
Follow Global Fitness Group on
Contact
GLOBAL FITNESS GROUP, #1 & 2, STREET 15, SECTOR F-15/1, ISLAMABAD TEL: 0343 6999204 AND 0337 6110179
Read More: Where do I begin
Read More from the same writer: Adiba Khan