A few days ago, a picture went viral as "the most heart breaking picture on internet" with Maryam Nawaz visiting her comatose mother Kalsoom Nawaz in the ICU and our self proclaimed intellectuals applauded a convict Maryam for her courage and valour.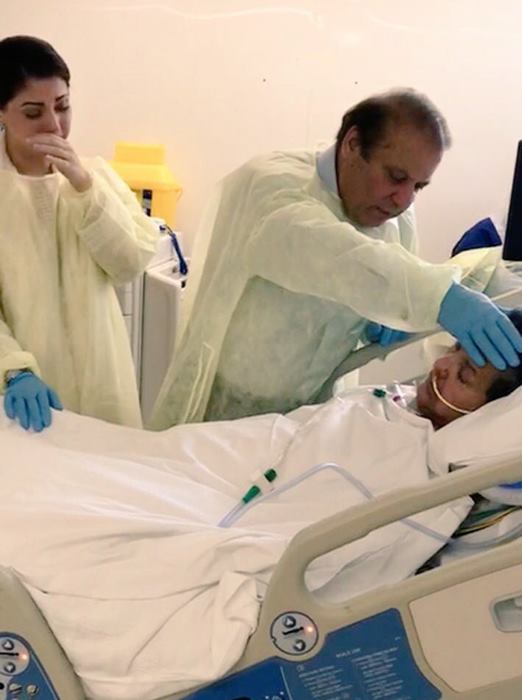 Here there is picture of another Maryam from Sialkot, a 9 year old kid with her mother. Her father died when she was 6, her mother married another man who used to beat her and her mother went on taking drugs.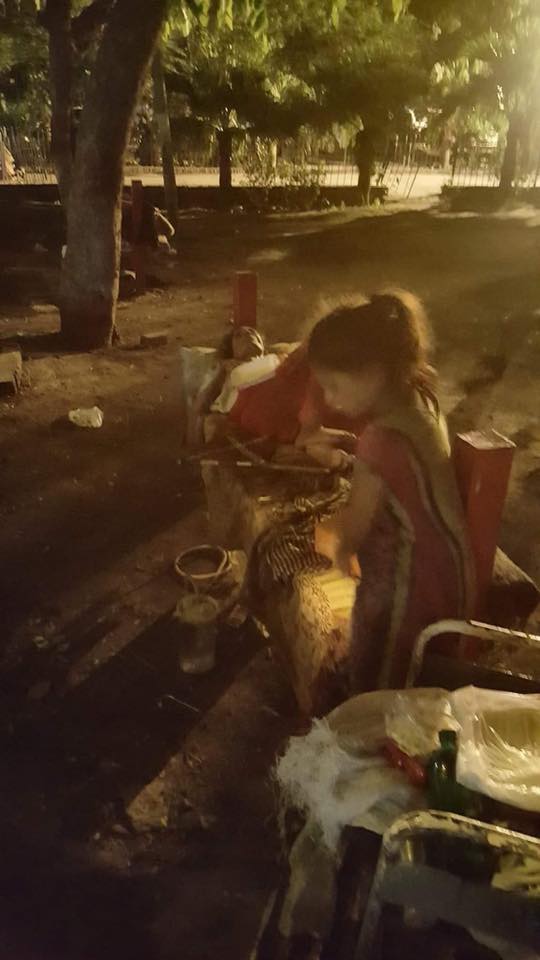 2 months back, her mother developed some undiagnosed lung disease that led to pleural effusion. The doctors in sialkot intubated her with a chest tube which provided temporary relief but her condition continued to deteriorate. Her step father remained unconcerned of the entire situation.
Then, someone told them to go to Mayo hospital in Lahore. They went to a relative's house in Lahore who dropped them at Mayo hospital and from here Maryam was on her own with her sick mother.
They went to emergency and the doctors there refered them to chest surgery ward. For the entire next day, the 8 year old with her mother stayed on a bench at the back of the emergency building waiting for someone to attend to them but they didn't know they have got to walk themselves for a mile to get to that ward. Unattended, on a bench, out in the open with a chest tube intubated, Maryam with her severely emanciated mother, spent her first night.
Next morning, it started raining and the kid took her mother to lie on the floor under a shade. Later when it stopped raining, Maryam requested some passers to help take her mother to ward. They took her to the ward but the on duty doctor refused to admit her as there were not enough beds in the ward and told them to come again the next day around 9. The poor girl took her mother back only to make her lie on a wet bench with a wet pillow under her head and a wet blanket.
Around 10 at night on our way back from the ward, we saw a hopeless, emotionally blunted 8 year old, sitting besides her sick mother on a wet muddy ground begging for something to eat. Her mother was feverish and had high pulse. When asked about her whereabouts, an expressionless face started shedding tears and telling the entire story in an scared shaky voice.
This happens in the largest hospital of Pakistan's Paris. I can't even imagine what would it be like in the rural areas. How can I possibly get a nano particle of sympathy for a convict Maryam and her dying mother on a ventilator in the best hospitals of UK when the in the country where they have ruled for about 35 years, an 8 year old Maryam couldn't get her mother a bed in the ward and watches her suffer in extreme agony!
Also the next time you talk about a convict's bravery, I suggest you check for a little ghairat inside you.
By Ali Shehbaz Baloch