On 26 of November 2008, India suffered from Mumbai Attacks, which were claimed to be India's 9/11. 10 highly trained men entered Mumbai and for the next 66 hours, it was blood, deaths and screams for the people in the vicinity. 150 innocent people from 10 nations and 17 security personal lost their lives while another 300 were injured.
India claimed Pakistan's military funded, supported and planned the attack while Pakistan claimed that the attackers were not even Pakistanis. The situation escalated to a point that a war was becoming inevitable. However sense prevailed and both countries agreed to work together and bring the Mumbai attacks culprits to justice.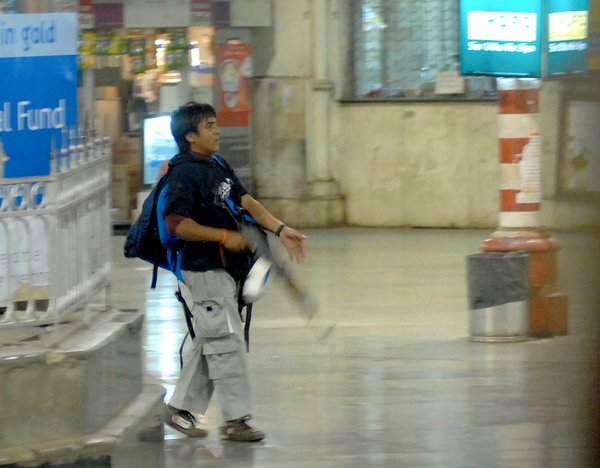 Former DG FIA, Tariq Khosa shared the situation of investigation with an article that makes the points.
 Ajmal Kasab was a Pakistani national, whose place of residence and initial schooling as well as his joining a banned militant organisation was established by the investigators.
Lashkar-e-Taiba (LeT) terrorists were imparted training near Thatta, Sindh and launched by sea from there. The training camp was identified and secured by the investigators. The casings of the explosive devices used in Mumbai were recovered from this training camp and duly matched.
The fishing trawler used by the terrorists for hijacking an Indian trawler in which they sailed to Mumbai, was brought back to harbour, then painted and concealed. It was recovered by the investigators and connected to the accused.
The engine of the dinghy abandoned by the terrorists near Mumbai harbour contained a patent number through which the investigators traced its import from Japan to Lahore and then to a Karachi sports shop from where an LeT-linked militant purchased it along with the dinghy. The money trail was followed and linked to the accused who was arrested.
The ops room in Karachi, from where the operation was directed, was also identified and secured by the investigators. The communications through Voice over Internet Protocol were unearthed.
The alleged commander and his deputies were identified and arrested.
A couple of foreign-based financiers and facilitators were arrested and brought to face trial.
After all of this and the dossiers India provided, Mr. Khosa claims that due to technical glitches in the law, the alleged commander and his deputies were never charged for the crime. The investigation team needed voice sample comparison to solidify the evidence but the courts never allowed the voice sampling without consent of the accused, which the definitely rejected. The plea for allowed forced sampling was denied in session court and the plea against it in High court has not been heard in 3 years.
So what changed?
Did the investigation, which was heading in the right direction, came to an apparent halt due to a law issue?
There is more than what meets the eyes. DG Khosa missed a few key issues, whether it was deliberate or out of his jurisdiction.
America captured an Pakistani-American DEA informant, David Colmen Headly, who was working with/for LeT between 2002 and 2009.
Headly claimed to be working for a ISI officer known only as Major Iqbal. He claims he used to recruit Indians as ISI informants.
In 2006, Headly was paid $25,000 by Iqbal and basic communication system.
Identities and SIM cards were bought from USA, Bangladesh and Afghanistan while financiers were living all over the globe.
Headly along with Tahawur Hussain were arrested by FBI in October 2009 while Abdur Rehman Hashim Syed a.k.a Major Iqbal, a retired Major in the Pakistan Army, was arrested in December of the same year.
After denying any involvement, in 2011, DG ISPR Maj-Gen Athar Abbas has hinted at involvement of retired ISI officials in the 2008 Mumbai attacks, but categorically denied any role of serving spies.
Pakistani officials have acknowledged that Pakistani soil and Pakistani citizen were involved or used in Mumbai Attacks, former NSA Retd. Maj-Gen Durrani called it a "classic trans-border terrorism" and Former DG ISI has been qouted as "Log hamaray thay, operation hamara nahin tha" (They were our people, but the operation wasn't).
After almost 10 year, the case is still unsolved and the Pakistani's accused by the investigation are still free. There are many who make the case that the whole operation was false-flag operation by India. That story might be true but Pakistani citizens were involved and the soil of Pakistan was stanched with the label of terrorist.
Everything was done correctly, although quite late as it took 5 years to bring the accused to court, Pakistan was one step away from exonerating herself, proving to the world that she does not support and will remove terrorism in every form. But the top masterminds were never prosecuted due to their possible connection to employees of an institution and Pakistan still bears the title of "Terror-Supporter".
Are we as a nation ready to face uncomfortable truths and combat the demons of militancy that haunt our land? Have we not had our own 9/11 in the shape of 16 Dec 2014? Have we not lost enough of our people in the last 20 years? Have we not committed to eradicate terrorism from its roots in National Action Plan? Can we not forgo the duality between the good and bad terrorist? Tehreek e Tablian Pakistan and Tehreek e Taliban? Between Miranshah and Muridke? Between Quetta and Karachi?
That my dear fellow countrymen is THE Question.