ISLAMABAD: Keeping up with its mission to 'Educate Pakistan', The Supporters of Citizens Foundation (STCF) hosted the finale of an inter-school fundraising and singing competition, Obhartay Sitaray (OS) 2019 at a local hotel. 
Obhartay Sitaray is a singing competition for school-going students from classes 3-13, aimed at developing national pride in our young generation as only Pakistani songs (ghazal, Pop/filmi, Milli/folk, and chorus) are selected for the competition. It is a fun-filled activity encouraging healthy competition amongst students and schools. Moreover, it is a platform to engage young Pakistanis in charity and motivate them to take ownership of TCF.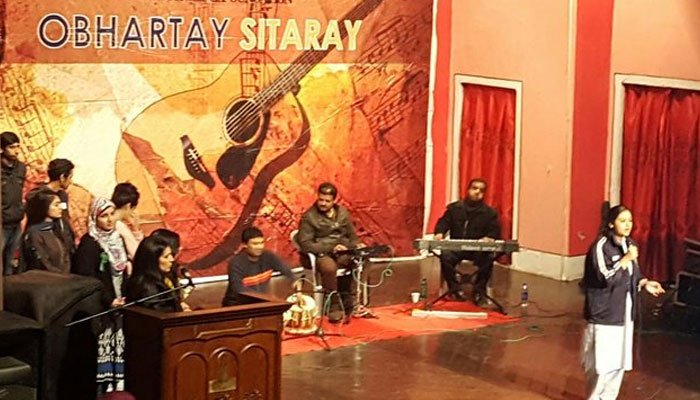 The competition started with preliminary rounds from 4th to 8th November followed by the Finale on November 16th which is a competition amongst the best voices in each genre. Over 200+ teams from 136 school units of Karachi participated in the competition. The finale competition was judged by Tina Sani, Sultan Arshad, Salman Alvi, Shahid Hamid, Afshan Ahmed and S. B. John.
The event provided a unified platform to support TCF's educational efforts for the less privileged students as well as encourage the young and emerging talent of Pakistan.
For the past 24 years, TCF has been vigorously following its mission of taking children off the street and into schools. It continues to work with the same zeal, passion and commitment with which it started off with its first 5 schools. Today TCF has an enrollment of 252,000 students in 1,567 campuses with a 50% female student ratio.
On the occasion, Mrs. Biba Nageeb Basir, Head of the programme said: "We started OS 8 years back with only a few schools but over the years it has almost doubled.  A few of us devised this programme and from year one it took off. We realized our country has so much talent and children who could sing but did not get the opportunity to show their talent. Now students from OS are performing at different platforms and a few recently went abroad to perform with Salman Ahmed. Moreover, this is a two-pronged programme where children also raise funds for other children happy and realize that this country needs education."
Read More: HEC launches roadshow to highlight new research & development framework