INCPak Introduces Blogging Online Course, In this course we'll be covering head till toe about how to setup a blog along with your desired ( xyzdomain.com ) and hosting package included. This course is specially for those who wants to Make Money by Blogging, Earn Online on long term basis, we know that Pakistanis are talented and with a little guidance by polishing up, blogging can be your dream job.
The vault of Information you been carrying around, it's time for you to cash it. an opportunity which is exciting as well as source of income as well.
UPDATE 24th August 2015 : Course has started from 20th august but anyone can join now, we'll make sure you cover up the course.
What Is Blogging?
a regularly updated website or web page, typically one run by an individual or small group, that is written in an informal or conversational style or add new material to or regularly update a blog.
There's always something to offer and share with the world and visitors wants to know more about that topic, There are several ways to earn from a blog by placing adsense, infolinks etc… Unlike Youtube you are not bound to share the material, instead as much you define it your own style people visit more. Blogging can be a full time job as well, You can cash your knowledge and your skills and expertise helps you to grow more with time.
What Blogging can do for you?
Blogging is actually a career itself, and what blogging can do for you? the answer is very simple and easy it reforms you… By sharing knowledge knowing more in-depth brings perfection in you.  and the most important factor is, while doing blogging it enables the opportunities in you and make you proficient in several categories i.e SEO, Marketing, Management Skills e.t.c
Plus, You will be able Make money by Blogging (not few cents or dollars but you can earn pretty well by sitting at home and doing blogging.
Each blog has it's own value while they update you with the information visitors makes it successful, depending on the Content which you share, In this course will we guide you step by step, The course outline mentioned below.  We took almost a month to settle the INCPak Blogging Course Outlines.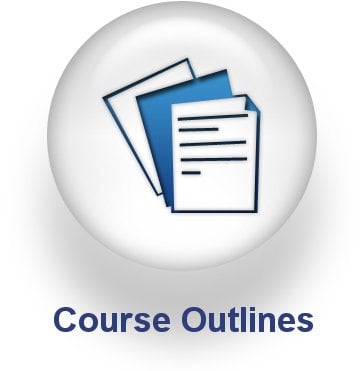 1. Introduction to Blogging
2. What is Blogging?
3. How to Make Plans?
4. Setting Up .com website (including Hosting)
5. WordPress Installation, Theme Selection and setup
6. Basic SEO
7. Getting Started with Blogging
8. Keyword Research, Density, Proximity
9. Ranking Keyword
10. Factors to keep in mind
11. Traffic Techniques
12. Complete understanding of Social Signals
13. Hands on Webmaster and  Google Analytics
14. Backlinks (web 2.0, Dofollow , nofollow)
15. Things not to do (Black Hat)
16. Proper placement of On Page and Off Page
17. How to Market your blog with Social Media
18. Topics to write about
19. Adsense or payment method placement
20. Advance SEO
21. New Tactics and Management
22. Flow of Traffic
23. Security of Your Website
24. Earning Multiplication (How to Increase Revenue)
25. Finalizing Things
26. Understanding of PBN Network
Blogging requires patience and practice, Unlike youtube you won't be getting instant views and better not try to cheat yourself but by being honest and loyal to yourself you can rank up your blog, just be confident that your content worth enough to be read and shared by blog visitors.
Think Long Term and plan for it, that's the beauty of blogging managing your own blog sharing stuff being known and earn well from it.
Although we could have chosen Blogspot which is free hosting and easier but we are taking hard way because we want Pakistanis to upload their knowledge rise up and compete with the world with the equality that's one reason we want selective candidates as we start up Blogging Course Online.
Majority of the people don't believe that one can earn good amount to make living specially, but as we are moving forward we are witnessing the change that ONLINE EARNING is convenient and exciting, so let's discover yourself !
The course duration is 2 months, we'll be covering fundamentals and Introduction after which we'll help you setup your own blog and step wise we'll follow up.
Course lineup :-
Duration           2 months
Sessions            Online sessions will be conducted and Course material will be provided.
Domain and Hosting for one year included in fees 
Fees                    6000/-  Pakistani Rupees , Payment via Easypaisa
Instructors      Amir Qadir and Farhan Imaan Abro
Send us an email at  incpakone@gmail.com with the subject " INCPak Blogging Course " along with your Full name, Age, City, Address and Contact number Enroll before 15h August 2015. We'll contact you back once we hear from you.