LAHORE: Schools in Punjab are going to re-open in two phases according to the Provincial Education Minister Murad Raas who held a meeting with the private school owners regarding the standard operating procedures (SOPs) and re-opening of institutions.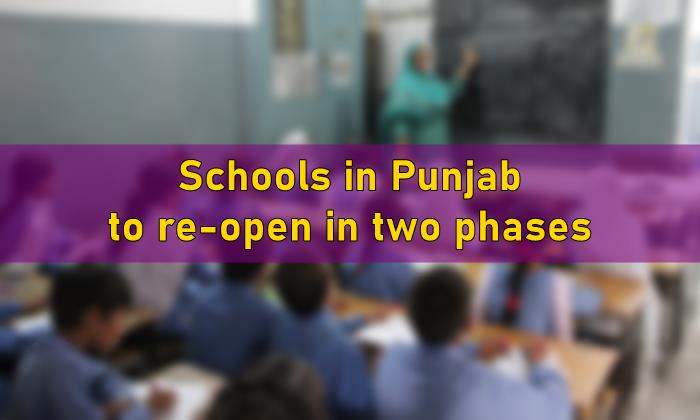 According to details, it was decided that schools in Punjab will be re-opened in two phases from September 15 which will include Class 5 and above while students of Class 1 to 4 will be returning to school in January.
Read more: License cancellation of Sindh schools re-opening before 15 Sep: Ghani.
Furthermore, schools would call half the students of each class one day while the other half will attend classes the next day to avoid over crowding of classrooms.
The minimum distance to be maintained between students has also been reduced from six feet to three feet on the request of the private schools.
However, nothing has been finalized at the current moment and there is still a scope for change in Standard Operating Procedures (SOPs) depending on the situation.
The final decision regarding reopening of schools in Punjab will be taken on September 7 at a meeting of the National Command and Operation Centre (NCOC) depending on the coronavirus situation prevalent at the time.
Furthermore, the Education Minister Murad Raas sought recommendations from the private schools regarding SOPs for re-opening of schools and respond by 25th August.
Read more: Cambridge to announce new grades for O & A Level students.