KARACHI: The Sindh Government has delayed reopening schools at second phase which included secondary classes (Grade 6 to 8) from September 21st over violation of standard operating procedures (SOP) against the coronavirus.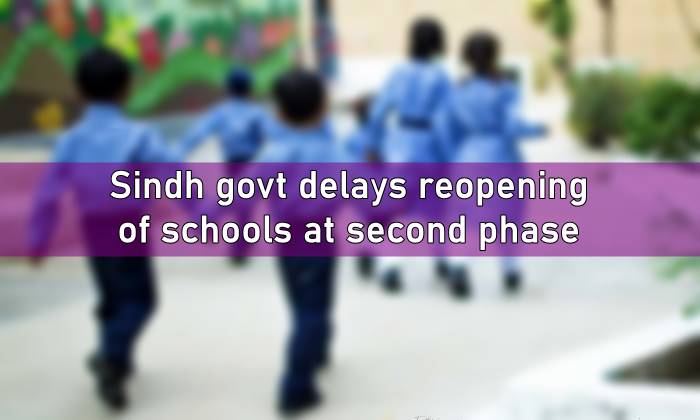 Sindh Education Minister Saeed Ghani during a press conference said that the second phase of reopening schools was being delayed and secondary classes will not resume from September 21st as previous planned.
Read more: 22 educational institutes sealed for violation of SOPs: NCOC.
However, the decision to postpone schools' reopening for classes 6 to 8 has been made for only one week during which time schools can prepare the return of students from September 28th.
According to Saeed Ghani, thousands of school staff memebers have been tested and reports of more than 14,544 coronavirus tests have been released and the positive cases stand at 2.4 percent.
He said that the violation of standard operating procedures (SOPs) at schools was a huge concern and could lead to further spread of the coronavirus as younger children would not adopt precautionary measures properly.
Sindh Education Minister Saeed Ghani said at the press conference:
Unfortunately, some of the schools have not followed the guidelines issued by the government. Neither the students were seen wearing masks nor social distancing was maintained. I have seen security guards in some schools who were not wearing face masks.
Some private schools have taken reasonable steps [in accordance with the SOPs] while some schools resumed classes of children in violation of the guidelines. We have sealed the schools over the violations
Notification issued by the Sindh Education Department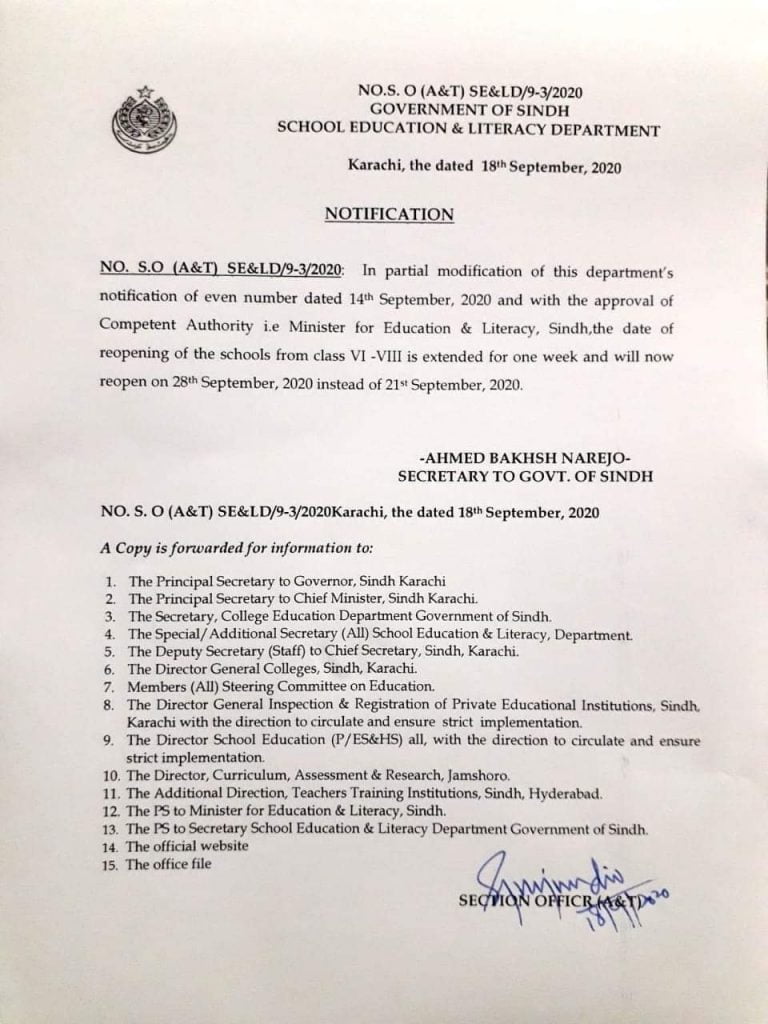 Read more: No winter vacations for schools in Sindh: Saeed Ghani.
Follow INCPak on Facebook / Twitter / Instagram for updates.