KARACHI: Sindh Education Minister Saeed Ghani has announced the Secondary Board examination in Sindh will start from March 16.
He also announced that all the public and private schools will open from March 9.
The education minister clarified that the schools will be open only for administrative purposes so the prospective students may collect admit cards for the board examination.
The schools are not being opened for the conduct of regular classes. The schools will be open for the collection of admit cards for the upcoming matriculation exams scheduled to begin from March 16.
He has asked the staff members of all the government and private institutions to show their presence from March 9 for the admit card collection for BSE.
READ MORE: Australia: Women fight over toilet roll as coronavirus panic grows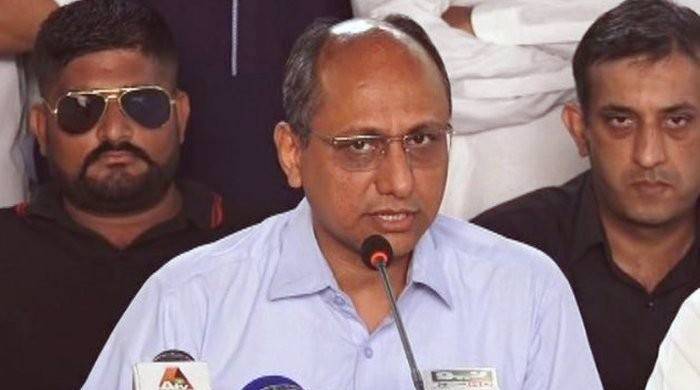 Upcoming Academic Year
Throwing light on the schedule of the upcoming years he provided some important information. he said
New Academic Year 2020-2021 will begin from April 15 in all provincial schools
Summer holiday begins on May 1
Summer holidays end on July 15
The new Academic Year 2021 will begin on April 1.
Schedule for Summer holidays for 2021 will be announced later.
Education Minister Saeed Ghani has directed the Sindh text Book Board to make the supply of books available for the upcoming year in April.
Rules and regulation regarding board examimation
Mr. Ghani said no irrelevant persons will be allowed in the exams centers, which includes the media persons. The media persons will not be allowed in the centers.
The use of mobile phones, smartphones, and handsfree is prohibited.
Phones found in the possession of students will be confiscated.
Teachers helping students will be fired.
Students caught cheating will not be allowed to give any other exams.
He also said policy to safeguards against the leaking of papers is also being developed.
Spread of Coronavirus
The Government of Sindh had announced the closure of all the schools till March 13 due to the spread of deadly coronavirus.
Schools will open as scheduled after March 13.
Read more: PSL 2020: Peshawar Zalmi VS Quetta Gladiators – Match 18 Highlights.