If you're new to the Netflix world and looking for what to binge on during this pandemic, than these are the Top 10 must watch Netflix series for newcomers to the streaming platform.
Netflix is a new massive treasure of entertainment filled with boundless TV shows, documentaries and movies. The platform consists of limitless categories and all type of genre. Whether you're a crime scene fan or comedy freak, prefers fantasy world or sci-fi, Netflix provides tons of options, having variety in every field of amusement. Widespread Netflix series surely gives a tough time to the users in selecting which series to be lost in first.  
Top 10 must watch Netflix series for newcomers
Here are some famous and most watched Netflix series of all times for teens and young adults from different genres.
1. Money Heist – Spanish Netflix Series:
Money Heist: La Casa De Papel, a Spanish crime drama has won hearts around the globe with its thrilling storyline and mastermind strategies of "The Professor." This twisted Netflix series make you fall in love with the 'red suited robbers' and loathe the authorities.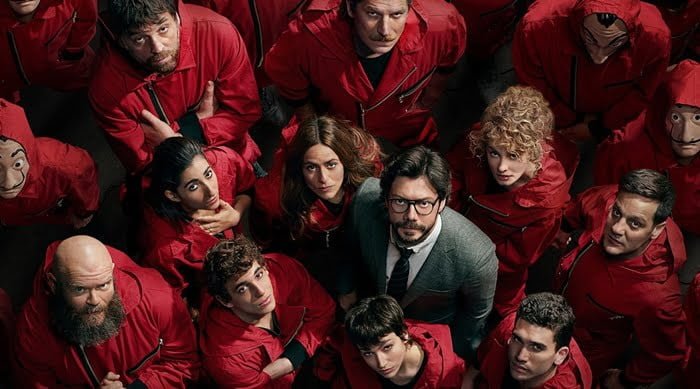 The series revolves around 8 robbers who use cities as code names along with their intellect leader, called the Professor. These 9 members have only one mission that is to raid the Royal mint of Spain and escape with 2.4 Billion euros. However, unlike other robbers, they print their own cash keeping 67 people hostages, messing with the authorities and making the heist more fun.
Moreover, the genius professor has whole attack preplanned and practiced; nevertheless his plan starts to fall apart when he develops affection for the leading detective handling the heist case.
So far, Money Heist's 4 seasons are aired, covering two heists, at Royal mint of Spain and Bank of Spain respectively.
2. Lucifer Morningstar:
Another of the most watched Netflix series Lucifer Morningstar is a crime fantasy like you've never seen before.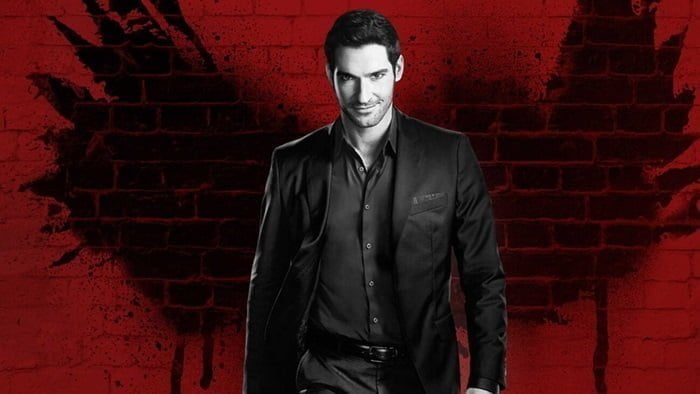 The devilish angel Lucifer when gets bored of ruling the Hell for millennial, decides to take a vacation to Loss Angeles where he starts running his own club.
With his extreme qualities and hidden powers, the devil soon gets involved with LAPD and assists them in solving extreme criminal cases. Also, the charming Devil's life starts to move in a good direction when he develops feelings for his companion crime detective Chloe.
For Lucifer, his on-earth mission is to find the ones accountable for wrongdoings and provide the punishment they deserve.
Read More: Lucifer season 5 drops on Netflix August 21
3. The Umbrella Academy:
2019 American web series The umbrella Academy is a teen favorite Netflix series.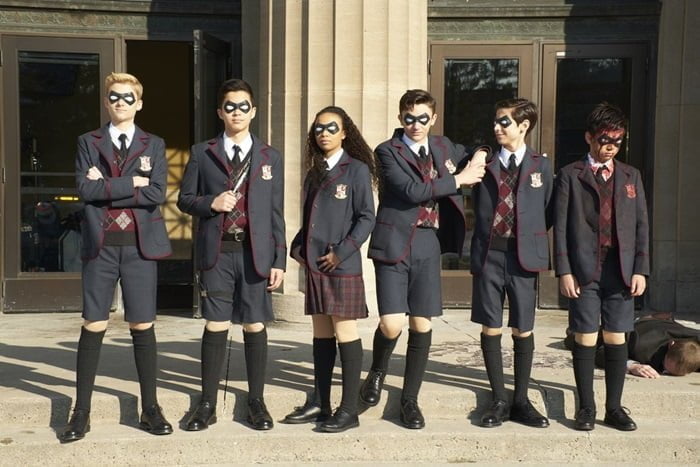 In this exhilarating tale of suspense and action, Sir Reginald Hargreeves adopt seven children born on the same day and prepare them to save the world establishing Umbrella Academy. Though, with turns of events and family conflicts, the team shatters.
Years later, the six survivors of the band reunites on their father's death. They work together to solve the mystery revolving around Hargreeves death.
This Netflix series is filled with disputes and twists and is a complete package to binge on.
4. Netflix series The Witcher:
One of the most talked fantasy Netflix series The Witcher is all about fate and family. The story revolves round a monster hunter Geralt of Rivia who is destined to be with princess Ciri.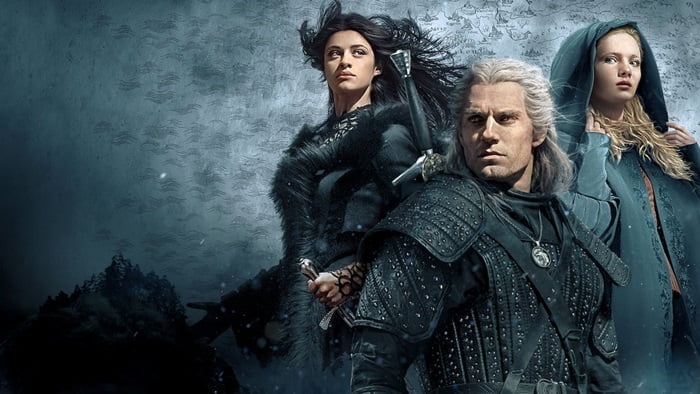 The Geralt of Rivia, surrounded by corrupt rulers struggles to find his place in this cruel world where humans are more monstrous than actual beasts.
The first season was released in 2019 and the series gained huge accolades throughout the Netflix world.
5. 13 Reasons Why:
Complete Netflix series 13 Reasons why is a must watch for teens and young adults. The show highlights some major issues related to mental health faced by teenagers.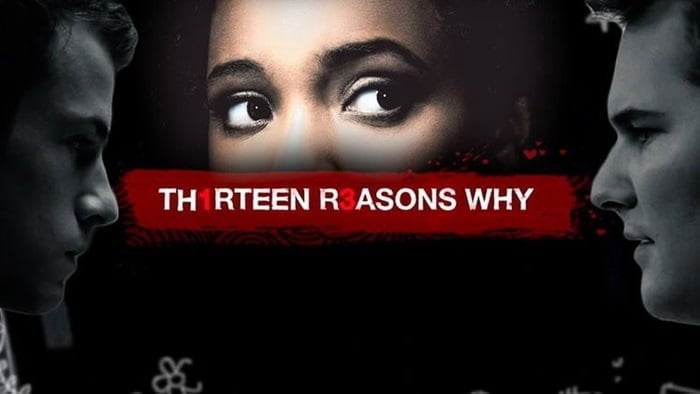 The first two seasons revolves around the story of teenage girl who commits suicide. But before she takes this lethal step, she records 13 different tapes, elaborating her life at high school, mentioning every other individual who did wrong to her, also revealing some dirty secrets of her friends.
The series portrays serious teenage concerns of modern world like bullying, disputes, suicide, murders, drug involvements and authorities' failures.
6. Dark – German Netflix series:
First German original series produced by Netflix, Dark is a bewildering mind twisting time travel series that gained huge popularity for its puzzling timeline.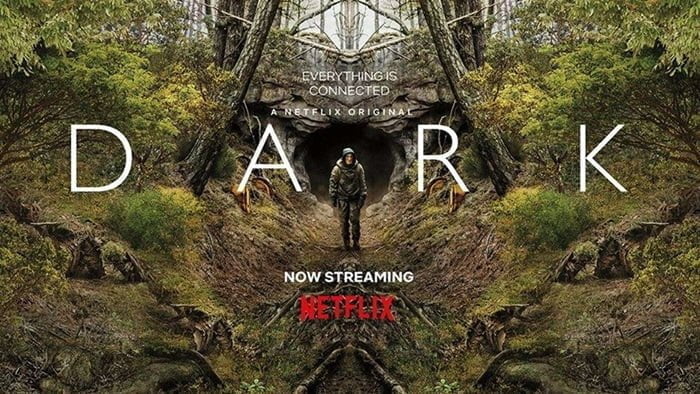 Disappearance of two young children from a small German town unfolds troubled histories of four families, exposing their sinful pasts.
Dark portrays extremely complicated time travel, circulating around 6 different decades. So you really need a pen and paper to make notes as this puzzled Netflix series is not easy to keep track of.
Read More: DARK, a Netflix German series breaking records
7. Stranger Things:
The horror web series Stranger things unfolds with a sudden vanishing of a young boy. The story proceeds with the investigations into the matter and sudden appearance of a young girl with some psychokinetic powers.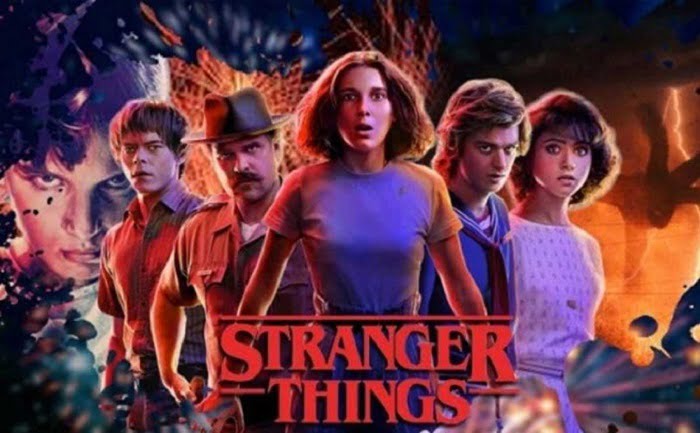 Premiered in 2016, Stranger things has gathered huge international fan following, setting new records of viewership.
8. The Vampire Dairies:
If you're not into crime and more into fantasy world with charming devilish super naturals, this Netflix series is all you want. Comprised of 8 seasons with contrasting storylines, this complete American web show takes you to the vampire and witches world.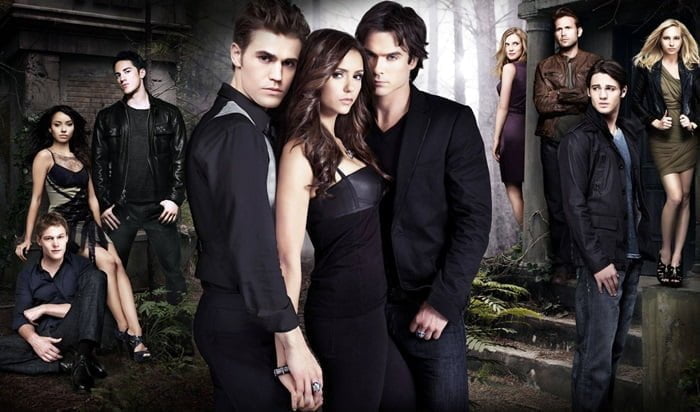 An orphan girl meets a handsome gut on her first day of high school and instantly feels a connection with him. However, soon she discovers that her boyfriend and his brothers are in fact vampires.
This tale is all about love, sacrifices, friendships, family secrets and history of humans turned vampires and their hundreds years old enemies, hence a complete teen bundle overall.
9. Hollywood:
This miniseries portrays the afterwards of world war two and the struggles and hurdles in the establishment of Hollywood.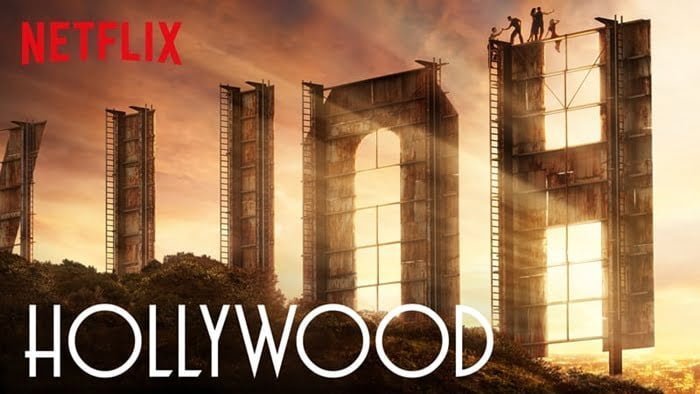 In this recent Netflix series, dedicated actors and filmmakers does almost everything they could to make their showbiz dream come true.
10. Narcos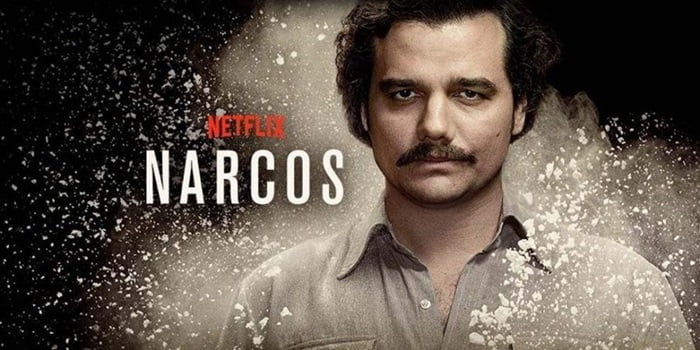 True life tale of infamous drug dealer and Pablo Emilio Escobar, Narcos is an American television web series. The series displays how the drug Lord became a billionaire with distribution of Cocaine across the globe.
Read More: CURSED, an upcoming Netflix series starring Katherine Langford