Sarmad Qadeer's Shayar music video is finally here which is a production of Bilal Saeed and features Jannat Mirza who is one of the most followed Pakistani TikTok stars.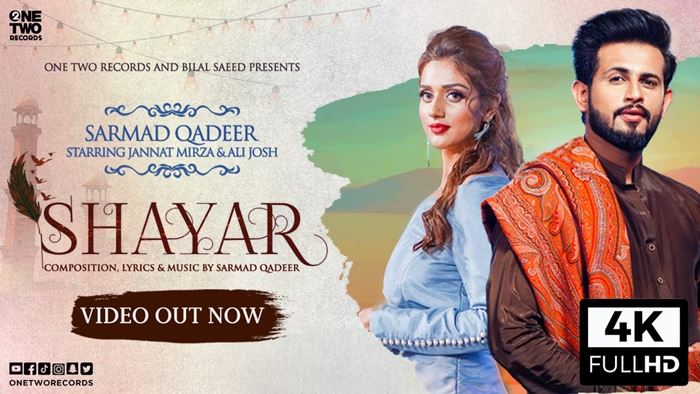 This is the first appearance by Jannat Mirza in a music video marking her debut in the Pakistani showbiz.
The music video for Shayar Sarmad Qadeer and Bilal Saeed comes just days after Asim Azhar released his music video titled Tum Tum which received a lot of criticism from fans on being too vulgar.
Read more: Tum Tum by Asim Azhar is all people are talking about.
The video starred Pakistani TikTok star Areeqa Haq and Pakistani actress Hania Amir who got a lot of hate over their dressing choice however, Shayar doesn't seem to have that problem as people's reactions so far have been pretty good on YouTube.
The music video for Shayar starring Janat Mirza has so far garnered almost 30,000 views on YouTube in 30 minutes.
People Reactions to Shayar featuring Jannat Mirza:
Read more: Sajal Aly – 4th Pakistani celebrity to reach 6mn Instagram followers.