Cengin Coskun, another of the central from the iconic Turkish period Drama Dirilis Ertugrul, is all set to follow in the footsteps of fellow actors and join hands with Pakistani based professionals. The audacious warrior figure of Turgut Alp has signed a contract with Dr. Fazeela Abbasi and will appear as the face of her to be launched skincare line for men.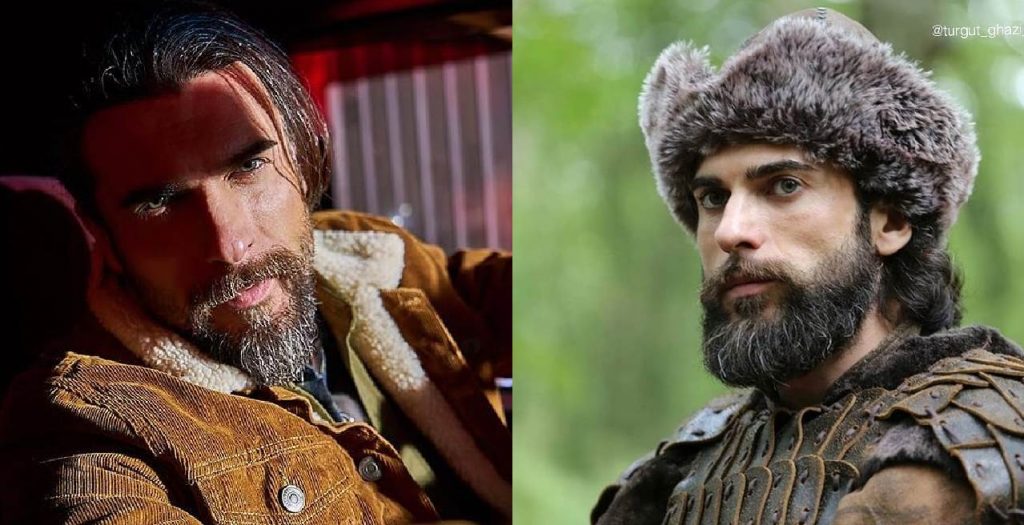 Historical Turkish series Dirilis Ertugrul gained wide popularity in Pakistan, subsequent to its premiere from PTV last year, on the orders of Prime Minister Imran Khan. And, owing to its timeline revolving around the history of Ottoman Empire and depiction of valiant soldiers of Islam, the screenplay embraced a deep spot in the hearts of Pakistanis, which remains flower fresh till date.
In addition to this, the Turkish actors who appeared in the Dirilis Ertugrul also garnered immense love and acclamations from the Pakistanis. And, the approbations showered by the neighboring country did not go unnoticed by the Turkish celebs. Hence, many leading actors including Esra Bilgic and Engin Altan collaborated with Pakistani brands, and arrived in the country for the process.
Hence, so far, the chief protagonist Engin Altan aka Ertugrul Ghazi, Celal Al aka Abdul Rehman and Cavit Cetin Guner aka Dogan Alp among others have paid a visit to the Pakistani lands. Besides, rumors of Esra Bilgic to arrive in Pakistan as Peshawar Zalmi's brand ambassador also encircle the atmosphere.
Read More: Esra Bilgic might be in Pakistan as Peshawar Zalmi ambassador
Cengin Coskun to land in Pakistan
Following the trend, another Ertugrul star Cengin Coskun, who gained massive recognitions over adopting the character of Ertugrul's best friend and warrior Turgut Alp has been roped in by Pakistan's leading dermatologist Dr. Fazeela Abbasi, for her forthcoming venture.
Dr. Fazeela Abbasi, a well-known dermatologist, cutaneous cosmetic surgeon and sister to the legendary actor Hamza Ali abbasi is launching an exclusive skincare line for men, for which she has contracted Cengin Coskun as a brand ambassador. Hence, the actor will be arriving in the country soon.
The news was pronounced by both Dr. Fazeela and Cengin on their respective instagram handles. Taking it to the social media giant, Coskun captioned, "Hello everyone. I am excited to announce that l will be endorsing the first-ever Men's exclusive Skin Care line by Dr. Fazeela Abbasi as a brand ambassador. Jald Mulaqat ho gee."
Here to mention that Turgut Alp star has not yet arrived in Pakistan, as the deal was signed in Turkey.
It is not the first time the actor has interacted with the Pakistanis. Earlier, Cengin had joined Waseem Badami at a live call, on the occasion of Eid.
Read More: Sajal Aly deletes half of her Instagram posts
Follow INCPak on Facebook / Twitter / Instagram for updates.