Netflix's forthcoming sci-fi feature Spiderhead has lumped together a noteworthy cast, with the veteran Australian heartthrob Chris Hemsworth from the marvel world, assigned to adopt the central character.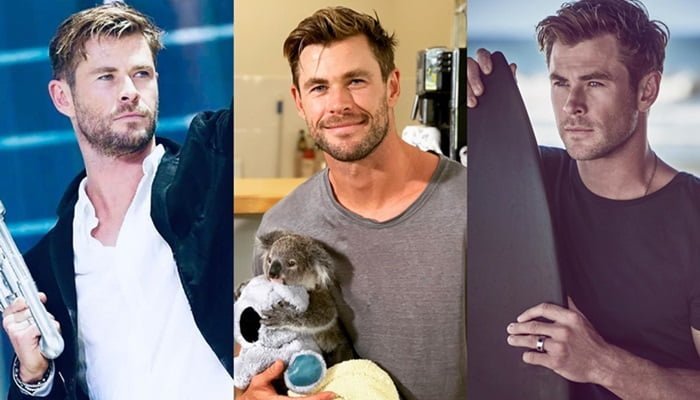 Alongside Hemsworth would be the Top Gun Maverick's Miles Teller and Jurnee Smollett from DC's Harley Quinn: Marvel's Birds of prey, adding to the movie's fame.
Based on a short story by New York Times bestseller George Saunders and penned down by the renowned duo Rhett Reese and Paul Wernick of Deadpool, the Spiderhead is an artwork of critically acclaimed director Joseph Kosinski.
In line Netflix projects of Chris Hemsworth
The immensely popular Thor from Marvel Cinematic Universe, Chris Hemsworth garnered enormous accolades owing to his prior project with Netflix titled Extraction.
The action adventure saga smashed all previous records of viewership as it bagged the title of the streaming giant's 'most watched original movie'.
However, as the audience awaited Netflix's upcoming Hulk Hogan biopic, starring the charismatic Chris Hemsworth, the digital web dropped another bombshell on the fervent audience, revealing it's currently under process sci-fi flick, titled Spiderhead.
Here to mention, the actor is also staying in business with Netflix for his on-stage film Thor: Love and Thunder, slated for February 2022.
In addition to the aforementioned movies, Chris Hemsworth much celebrated epitome of Tyler Rake is also isn't yet terminated. As Extraction rose to roaring success, Netflix booked a prequel to the acclaimed movie. Hence, the enigmatic 'Men in Black' actor has a stretched route with the streaming service, that adds to his admirers' excitement.
About Netflix Spiderhead
The sci-fi saga Spiderhead is set in the near future, when convicts are offered the chance to volunteer as medical subjects in hopes for shortening their sentences. The tale revolves around two prisoners, who become the test patients for emotion-altering drugs that force the prisoners to grapple with their pasts, in facility run by a brilliant visionary who supervises the program.
Talking about the narrative, the original writer of the book "Escape from Spiderhead", George Saunders revealed its shadowy timeline, terming it to be a 'very dark story.' Saunders touched on to the darkness, saying,
"In 'Escape from Spiderhead' prisoners are used for the testing of experimental pharmaceuticals, even unto death. So I understand that this might come off as a little…negative. After all, we are not doing that now. (Well, just to animals, like bunnies and monkeys. Even to the big monkeys, so very much like us but not to prisoners, never to prisoners.) Would we ever do it? Oh. Come on. No way. We are a happy, kindly people. Has there even been a case, in recent human history, where a group of (up to that point kindly/happy) people treated another group cruelly, even unto death, just because they considered that group somewhat sun-human, and therefore beneath pity?"
Furthermore, Spiderhead will be produced by Eric Newman alongside Chris Hemsworth, Oren Katzeff and Geneva Wasserman.
Read More: Marvel's Helstrom – Hulu unveils trailer for its forthcoming series