Coke Studio Season 14 has revealed the artist line-up with Xulfi taking over the throne after Rohail Hyatt stepped down from the production of the music franchise after producing eight seasons with a small break in between. The Coke Studio 14 will be much bigger than the previous season, which was produced during the coronavirus pandemic.
This is one of the oldest running annual television show of Pakistan, with its first season premiered in 2008. The leading musical screenplay brings out live studio-recorded song performances by both renowned and emerging artists. Coke Studio invites singers invited from different regions of the country, speaking contrasting languages and the franchise is therefore celebrated both nationally and abroad.
The music franchise offers a myriad of musical influences, from traditional classical, folk, Sufi, qawwali, ghazal and bhangra music to contemporary hip hop, rock and pop music, hence a melody in every flavor.
Coke Studio Season 14
Coke Studio 14 is said to be condensed to a much shorter format of 12 songs, which are expected to be rich in audio-visual presentation with apparently separate music video director for each song. There are also rumors that the songs are being shot separately and they will not be recorded live, however, that is not true and all of the songs are recorded live with shoots currently underway in Karachi.
Zulfiqar Jabbar Khan, more famously known as Xulfi, has taken over Coke Studio 14 after Rohail Hyatt stepped down from the production after directing eight seasons with a break, while Strings managed the direction of the show from season seven till ten, when Hyatt returned for another two seasons. Abdullah Siddiqui of the Resistance and Zain Ali are also joining Xulfi as his Associate Producers or Music Directors for the fourteenth season of Coke Studio.
Coke Studio 14 Artist Line-up
Coke Studio 14 brings back Abida Parveen and Atif Aslam alongside several popular names like Faris Shafi, Meesha Shafi, Momina Mustehsan, Naseebo Lal, Quratulain Baloch (QB), and Young Stunners. Here is a list of the complete Coke Studio Season 14 Artists Line-up:
1. Atif Aslam
The fan favorite Atif Aslam is returning to Coke Studio 14 after previously brining us gems like Tajdar-e-Haram (Season 8) and Wohi Khuda Hai (Season 12). The singer is now ready to return to the forthcoming season of the music franchise.
2. Abida Parveen
The legendary Abida Parveen has been part of the the ninth and eleventh season of Coke Studio bringing us songs like Aaqa and Balaghal Ula Be Kamalihi, while also working with other artists on the platform, including Ali Azmat and Rahat Fateh Ali Khan.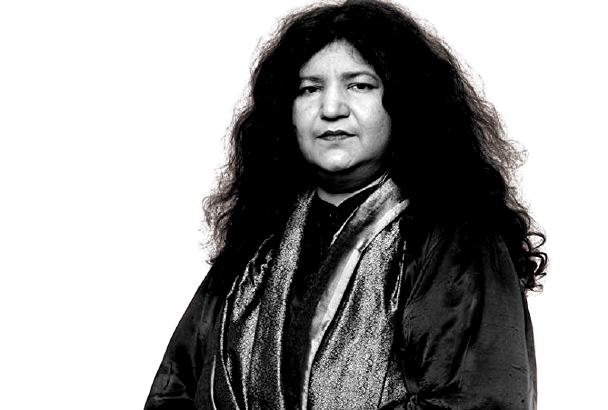 3. Hasan Raheem
Hasan Raheem is an up and coming singer singer from Gilgit Baltistan. He has gained a lot of popularity on YouTube and in recent months through some of his songs and now he is ready to take the next step in his music career with Coke Studio 14.
4. Quratulain Baloch (QB)
Quratulain Baloch, more popularly known as QB, is a Pakistani-American singer and songwriter known for her title track 'Woh Humsafar Tha' for HUM TV's drama serial Humsafar. She has been part of previous Coke Studio seasons as well and now she is ready to perform for the Coke Studio 14.
5. Naseebo Lal
The legendary Naseebo Lal is known for her Punjabi songs and recently made the news with her part in the Pakistan Super League (PSL 2020) anthem. She has been featured in the ninth season of Coke Studio and now she will be returning to the season 14 of the music franchise.
6. Momina Mustehsan
Momina Mustehsan gained popularity after her performance of Afreen Afreen alongside legendary Rahat Fateh Ali Khan in the ninth edition of Coke Studio. She is now ready to come back and perform in the Coke Studio Season 14.
7. Meesha Shafi
The massively celebrated diva Meesha Shafi is also returning to coke studio floor, that she has rocked previously with tracks like Sun Ve Balori, Dasht-e Tanhai and Chori Chori etc.
8. Faris Shafi
Faris Shafi is the brother of famed singer Meesha Shafi and he is all set to perform in the fourteenth edition of the Coke Studio. The up and coming singer Faris Shafi is a rap artist, who has released a lot of music in recent months.
9. Soch the Band
Soch, the band, comprises of two very talented individuals, Adnan Dhool and Rabi Ahmed. The duo offers a unique, fresh and soulful approach to their earthy music. Adnan Dhool at the helm, with his gritty vocals, complemented by Rabi Ahmed's guitar rhythms. Both these talented individuals are al set to be part of the Coke Studio 14.
10. Butt Brothers
Butt Brothers are all set to take part in the Coke Studio's Season 14. The duo consists of rapper, actor and musician, Ahmed Ali Butt, and his brother, visual artist Hamza Ali Butt.
11. Karakoram
Karakoram is an alternative rock band from Lahore, Pakistan with a wide and unique soundscape from hard hitting rock to soulful spacey arrangements. The band comprises of Sherry Khattak on vocals and guitars, Omair Farooq on bass, Bilawal Lahooti on drums, Zain Peerzada and Annan Noukhez on guitars. Karakoram is now ready for Coke Studio 14.
12. Young Stunners
Talha Yunus and Talha Anjum are part of the popular hip hop duo Young Stunners. They recently appeared in the PSL Anthem for the 2021 edition of the cricket tournament. However, they are now all set to be a part of the latest season of Coke Studio.
13. Faisal Kapadia
Faisal Kapadia, the lead vocalist and primary lyricist of the rock music band Strings, is all set for the Coke Studio Season 14. He has directed a number of music videos for his band and also made an entry into Bollywood music in 2006.
14. Justin Bibis
Justin Bibis (also known as Justin Sisters, or Justin Girls) is a music group comprising of two sisters, Saania and Muqqadas Tabaydar, known for their viral video of the song 'Baby' by Justin Bieber. The duo has received a lot of popularity in recent years and they will be part of the Coke Studio 14.
15. Abdullah Siddiqui
Abdullah Siddiqui is a popular singer-songwriter from Lahore. He recently made headlines with his inclusion in the Forbes' Asia 20 Under 30 this year. Siddiqui rose to popularity with his Nescafe Basement original 'Resistance' and later his superhit anthem for the Peshawar Zalmi titled, 'Kingdom'. He will now all set to be a part of the Coke Studio Season 14.
16. Ali Sethi
Ali Sethi is a writer and musician, who gained fame with his globally recognized novel, The Wish Maker, published in 2009. He later began focusing on his music career in 2013 and also made his film debut in The Reluctant Fundamentalist. Ali Sethi is now coming to the latest edition of the Coke Studio.
17. Ameer Baksh
Ameer Baksh is a musician and poet from Potohar region and he is now going to be part of the Coke Studio Season 14.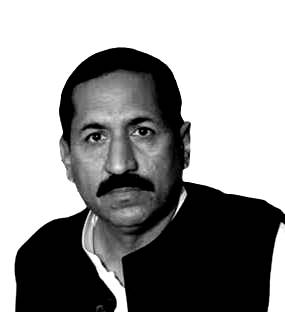 18. Arooj Aftab
Arooj Aftab is a Brooklyn-based Pakistani vocalist, music composer and producer who works in the Minimalist, Jazz, and neo-Sufi idioms. She has been nominated for several awards, including Best New Artist and Best Global Music Performance at the 64th Annual Grammy Awards. Arooj Aftab has now been revealed in the artist line-up for the upcoming Coke Studio Season 14.
19. Asfar Hussain
Asfar Hussain is the vocalist of the band 'Bayaan', which won the 'Pepsi Battle of the Bands' in 2018. He belongs to Chitral, which is in Gilgit-Baltistan. He will now ready to be part of the latest season of the Coke Studio.
20. Eva B
Eva B is the first female rapper from Pakistan and originally belongs to the area of Lyari in Karachi. She has received a lot of attention in recent years from her music and now the singer is ready to take it one step further at the Coke Studio 14.
21. Lahore Jazz Ensemble
The Lahore Jazz Ensemble is also known as the Sachal Jazz Ensemble and the group is now coming to Coke Studio's Season 14.
22. Kaifi Khalil
Kaifi Khalil is a Balochi-singer and composer from Karachi. He has gained a lot of popularity in recent years and now he is ready to take it to the next level with Coke Studio 14.
23. Shae Gill
Shae Gill is a young musician from Pakistan who has gotten her big break with Coke Studio Season 14.
24. Talal Qureshi
Talal Qureshi is a record producer, singer, song-writter and DJ known for crafting melodies and songs taht are wholly singular and unique. He is now all ready to be part of the latest season of the Coke Studio.
25. Wahab Ali Bugti
Wahab Bugti is a Baloch singer known for several local hits, including Jeye Sindh Jeye, Jaani Gila Aye Thara, and Aye Mae Dosti Wapar Aye. He is now been named amongst the artist line-up of Coke Studio Season 14.
26. Zain Zohaib Qawwals
Zain Zohaib Qawwals are a Qawwali band, who say that they are carrying on the legacy of Ustad Haji Rehmat Ali Khan, who performed alongside Ustad Nusrat Fateh-Ali Khan. The group is now in the artist line-up for Coke Studio Season 14.
What do you think of the artist line-up for Coke Studio 14? Let us know in the comments section below.
Read more: Most Beautiful Instagram Models in 2021.
Follow INCPAK on Facebook / Twitter / Instagram for updates.