The popular Turkish drama serial Dirilis: Ertugrul is all set to air on PTV starting the first of Ramazan since the channel obtained exclusive rights last year to dub the show in Urdu and broadcast it in Pakistan.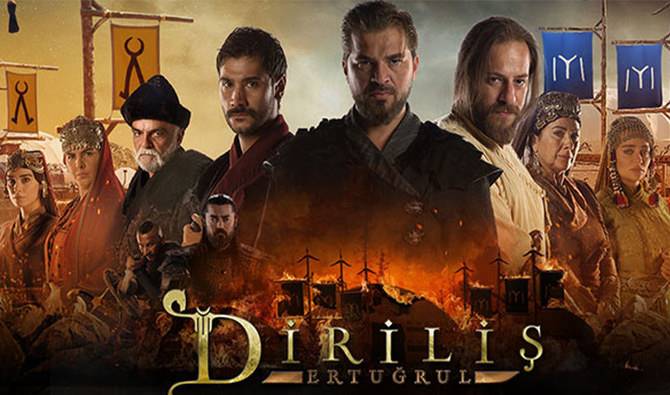 Dirilis: Ertugrul will air an episode everyday on PTV Home at 9:10 pm and will also repeat the broadcast at 12 midnight and 12 noon.
The show takes place in the 13th century and the title translate to Resurrection: Ertugrul. The show is based on the history of Muslim Oghuz Turks and focuses on the life of Ertugrul, father of Osman I, who was the founder of the Ottoman Empire.
Read more: Ertugrul Ghazi star Esra Bilgic dance & kissing videos go viral.
The show is very popular and has been broadcasted in more than 60 countries and already has a huge fan base including Prime Minister Prime Khan who recommended the series last year in a bid to tackle Islamophobia.
Chairman of the Standing Committee on Information, Broadcasting and Heritage Faisal Javed Khan took to Twitter to thank the Ali Sahin who chairs the Interparliamentary Pak-Turk Friendship Group. He wrote in his Tweet:
It's an honour for Pakistan to broadcast such a great masterpiece – a fantastic exhibition of Turkish culture & Islamic faith – an amazing journey thru the phenomenal Turkish history.
Read more: Popeye, Tom & Jerry Animator Gene Deitch dies at 95.