One of the much acclaimed dramas serial Mera Dil Mera Dushman starring the breathtakingly beautiful young starlet Alizeh Shah and the charismatic emerging actor Noman Ansari has finally concluded with a twisted finale, leaving the audience thwarted.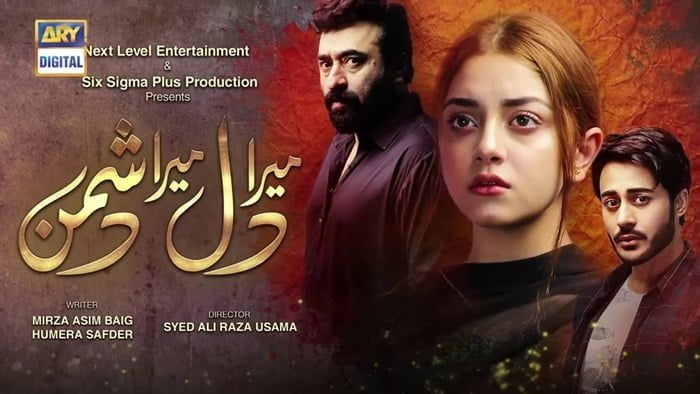 Airing from ARY digital, the screenplay overruled all the viewership records of the antagonist serials, maintaining its dominance throughout the period. However, after sixty five fruitful episodes, the story of young innocent Mairah has finally terminated.
Read More: Alizeh Shah looks gorgeous with her new hairstyle.
About Mera Dil Mera Dushman
The immensely popular television soap Mera Dil Mera Dushman had been directed by the legendary Syed Ali Raza Usama, celebrated for his masterpieces like Bashar Momin, Khuda aur Muhabbat, Dil-e-Bereham and Main Hoon Shahid Afridi. Humayun Saeed and Samina Humayun served as the producers of the show under the banner of Six Sigma Plus and Next Level Entertainment, whereas the stunning success was penned down by Mirza Asim Baig and Humera Safdar.
Showcasing the youthful enthralling starlet Alizeh Shah as central cast, the screenplay illustrated the tale of Mairah, an appealing teenager forced to marry twice-in-age widower named Zafar, for the exchange of money. However, the destiny holds some heart shattering events for her future.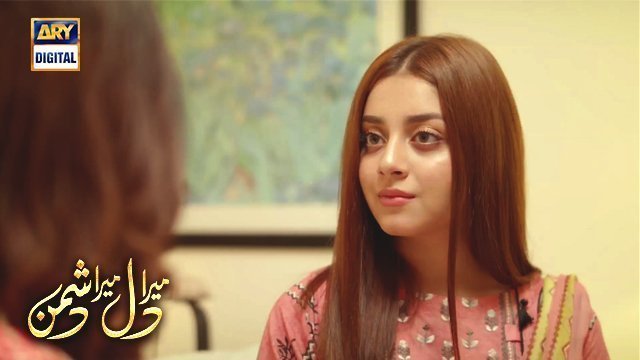 The poor soul's world turns upside down after her step daughter gets married to the love of her life, hence Shahmeer, Maira's love interest transforms into her son-in-law.
Furthermore, Mairah endures a miserable life in her in second home; with her in-laws opposing at all times. However, the spirited teen does not give up, as she faces all ups and downs of life with dignity and a smiling face.
With its captivating plots and exclusive storyline, the show managed to collect millions of views, despite being on break for a whole month, owing to the leading cast contracting the novel coronavirus.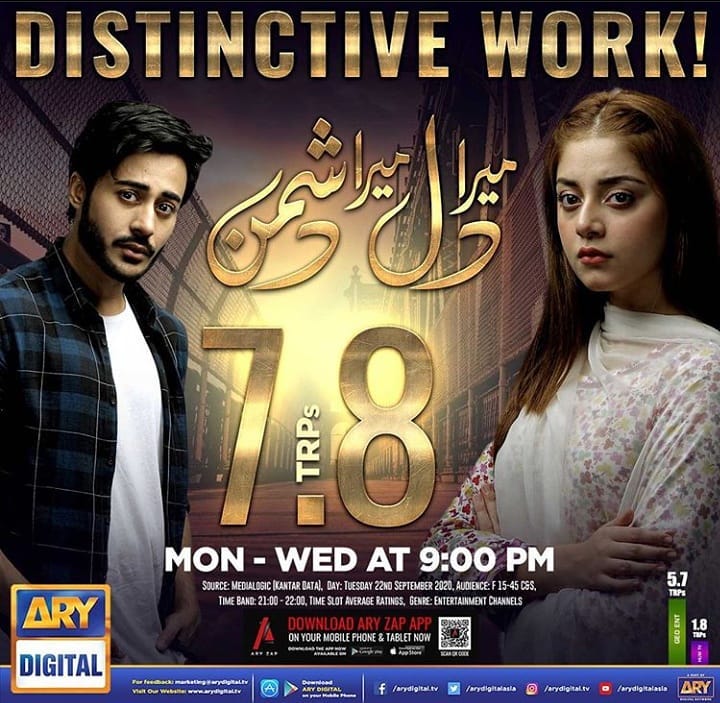 Last episode – Mera Dil Mera Dushman
Mera Dil Mera Dushman that premiered on 3rd February has finally concluded yesterday, on 23rd September.
The television series concluded with Mairah's husband, Zafar dying a tragic death in an accident. Subsequently, Shahmeer, who was unwavering on divorcing his wife, approaches his former love Mairah, as he proposes her for second marriage. Nevertheless, Mairah is pursuing her educational career, living a peaceful life at her first home, with her brother's family, whom she has forgiven whole heartedly.
Regardless of having her family's support, Mairah rejects Shahmeer's proposal and advices him to carry on with his married life with Zafar's daughter. Hence, the splitting couple settles their differences and continues with their married life. Hence, the ending of Mera Dil Mera Dushman has left the Mairah-Shahmeer shippers extremely saddened and dissatisfied.
Read More: Mashal Khan & Hamza Tariq Jameel collaborate for Bridge