One of the longest running Pakistani dramas serial Nand, after almost a yearlong television time is finally reaching its last episode. As announced by the production team, the ARY digital's massive hit is lastly a wrap on sets, and will soon have the most-waited finale in forthcoming last episode.
Highly celebrated Pakistani soap drama serial Nand premiered on 4th August 2020, on ARY digital. Directed by Syed Zeeshan Ali Zaidi, produced by Fahad Mustafa, and with a star-studded cast on board, the screenplay garnered critical acclaims and record-breaking viewership, and successfully escalated to one of the most watched running serials.
About Nand
The timeline of drama serial Nand is none other than the typical family dispute and home wrecks. However, the spine chilling plots and twists adopted in between is what convinced the audience to stay glued to their screens for this long.
Drama serial Nand follows the tale of jealousy, love, passion, greed, trust and broken relationships. As the name suggests, it is the narrative of a mean and malicious sister in law named Gohar, who as a consequence of jealousy towards her younger brother's wife Rabi, pledges on destroying her married life and healthy relationship. Hence, Gohar initiates evil plotting against Rabi, and successfully turns her brother against his innocent wife.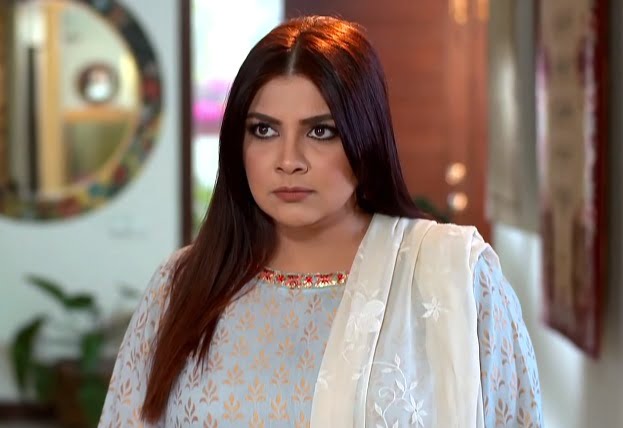 Although Drama serial Nand earned enormous approbations and positive feedbacks, with millions of views on its initial episodes, the drama had a needlessly extended storyline unlike other Pakistani shows. And therefore, it faced a huge fall in its ratings and views. It is the reason the latest episodes of this previously hyped serial hardly earns a million views on YouTube.
In addition to this, the central cast members like Minal Khan, who played the significant Rabi and Faiza Hassan, who portrayed the iconic character of Gohar, also left the show midway, owing to its infinite journey. Although the characters were exchanged with new faces, and Javeria Saud replaced Faiza Hassan as Gohar, the change of cast added to Nand's collapse. Ever since, the serial had been a target of immense criticism, as the viewers are now comparing it to unnecessarily lengthy Indian operas.
Read More: Sabeena Syed appears in Taha G's Music Video 'Pyar Da Meter'
Drama serial Nand last Episode
After a successful total of 139 episodes, Gohar's evil journey is finally coming to its long waited end as the drama serial Nand is nearing its last episode real soon.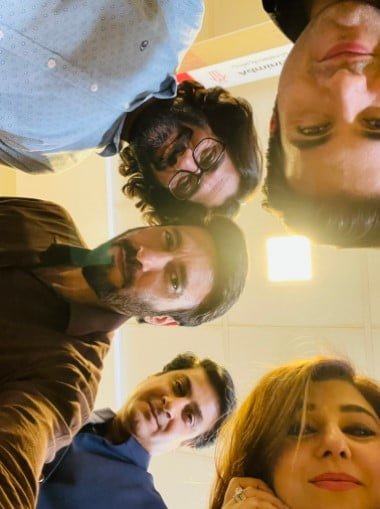 The news of its wrap was shared by Aijaz Aslam. Taking it to his Instagram and twitter handles, Aijaz, who plays the ex-husband of Gohar, shared multiple portraits from the last day at shoot, with a caption,
"Its a wrap … finally the shoot of nand is over and you will see some really exciting finishing episodes … thank you everyone for making it the longest running top rated drama of 2020 .. love you all."
Furthermore, ever since the statement, the audience is more than ever intrigued into the serial, to witness the cruel conclusion of Gohar. Here to mention, the drama serial Nand has 148 episodes in total, with 8 more episodes left till the finale. The play is expected to end in the first week of April.
Read More: Sheheryar Munawar, Humaima Malik, Asad Siddique team up for Sakina Samo's film