Turkish heartthrob Engin Altan Duzyatan, celebrated as Ertugrul Ghazi by Pakistani fans, has reportedly obtained Pakistani visa and will be visiting the country real soon. The actor is expected to land in Islamabad, Punjab for a local ceremony.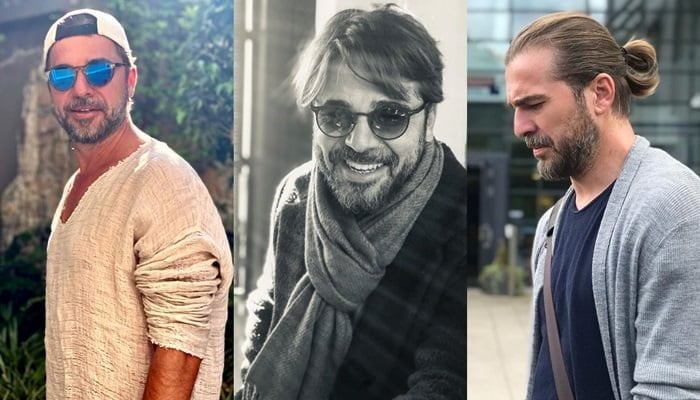 The charismatic actor, Engin Altan rose to immense popularity in Pakistan with his classical Turkish web series Dirilis: Ertugrul. The screenplay depicted the Muslim world during Ottoman times, where Engin represented the character of dauntless Muslim Warrior Ertugrul.
Engin Altan in Pakistan
As Pakistani audience played a chief role in skyrocketing the series' ratings, Pakistan has become a priority state for the show-runners and leading cast. It is therefore the reason foremost actor Engin Altan has signed an agreement with Pakistani contractors and is now the brand ambassador for a private housing scheme, title blue world City in Islamabad. Hence, Engin Altan or Ertugrul Ghazi will finally pay a visit to Pakistan, in order to perform groundbreaking, at the inauguration ceremony of Blue Mosque replica in the capital city.
Here to mention, it is not the first time Dirilis Ertugrul stars are assigned brand ambassadors in Pakistan. Before Engin, another leading actress Esra Bilgic, who played the beautiful and dignified character of Halime Sultan in the web series became the brand representative for Jazz and Q-mobile, the two top-notch trademarks in Pakistan.
Moreover, Cengin Coskun, who passionately adopted the avatar of Turgut in the screenplay, also expressed his affection towards Pakistan with an adorable gesture at the occasion of Eid ul Adha. Cengin joined the one hour long live session with renowned actor Wasim Badami and the eminent cricketer Shahid Afridi, thanking Pakistani fans for their extreme love and support.
Read More: Ertugrul star Cengiz Coskun interviewed by Waseem Badami
Furthermore, the Ertugrul Ghazi actors are also spotted addressing Pakistani viewers every now and then.
About Ertugrul Ghazi
Turkish web-series Ertugrul Ghazi or Dirilis Ertugrul is a fascinating saga of courage, religious honor and love. Revolving around Ertugrul, the soldier of Islam, the screenplay beautifully deliver the tale of 13th century Muslims and their hardships, audacity of then warriors and the beginning of Ottoman Empire, followed with pure romance between Halime Sultan and Ertugrul Ghazi. The series started to go on air from the first of Ramadan in Pakistan and smashed all previous records of viewership straightaway.
Many eminent Pakistani celebrities also encouraged the series, however there were some ready for some criticism.
Nevertheless, with their stellar performances, Engin Altan and Esra Bilgic are now notable personalities in Pakistan. Hence, assigning them brand ambassadors is a wise choice.
Read More: Esra Bilgic slams Pakistani fans for criticizing her bold dressing