Ertugrul star Burcu Kiratli who plays the role of Gokce Hatun in the popular Turkish drama has upset her Pakistani fans after they came across some photos and videos of the actress wearing a bikini.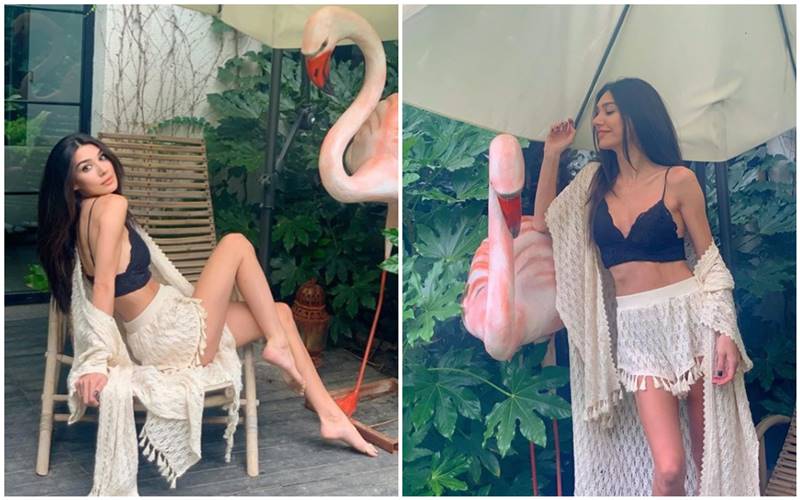 Pakistani fans have made certain expectations from the cast of Dirilis Ertugrul or Ertugrul Ghazi forgetting that the characters in the show aren't the real lives of the actors and they are just playing their part.
Read more: Ertugrul Ghazi star Esra Bilgic dance & kissing videos go viral.
The Turkish drama began airing in Pakistan during the month of Ramazan in an Urdu dubbed version on Pakistani Television (PTV Home) and gained massive popularity as the show was about history of Turkish Muslims.
The following video of Burcu Kiratli in a bikini has received a lot of hate when Pakistani fans found the year old video while going through her Instagram account.
This isn't all as there are many photos of the actress wearing bikini or bathing suits and Pakistani fans have been disappointed because they expected the actress to behave a certain way similar to her character in the drama Dirilis Ertugrul forgetting that it's just a role and one of many that the actress has played.
These are just some of the comments from her Instagram with people criticizing the actress.
Similarly, people were disappointed with Esra Bilgic over-reacting over her kissing scenes from other projects she is working on including some of her videos showed the actress dancing at a wedding.
Read more: Esra Bilgic captivating photoshoot for Pakistani Magazine.