Dirilis Ertugrul or Ertugrul Ghazi stars Esra Bilgic and Gulsim Ali want to visit Pakistan and meet fans once the coronavirus pandemic is over after the immense love the cast of the show has received in Pakistan.
Ertugrul Ghazi stars have received immense support and love from the Pakistani community ever since the show started airing on PTV Home in an Urdu dubbed version.
Read more: Yasir Hussain shares his views on Ertugrul Ghazi.
Fans of the show have simply fallen in love with the cast and the show itself. The first episode of the drama garnered over 22 million views on YouTube in less than a month breaking the previous record of Meray Paas Tum Ho which got over 21 million views in 9 months on the first episode.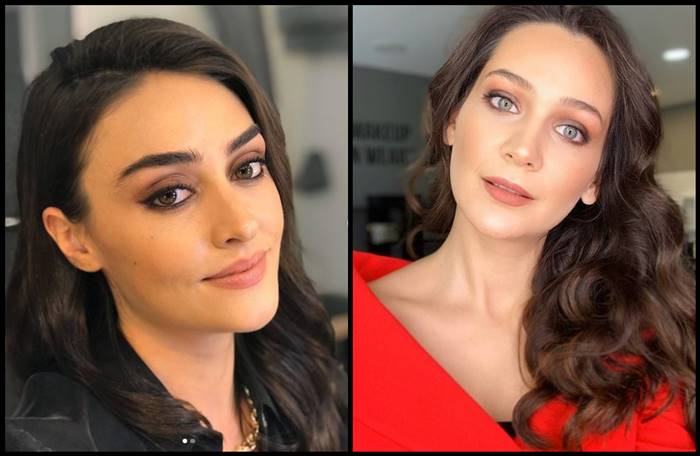 Esra Bilgic who plays the role of Halime Sultan on the drama has become the crush of Pakistani fans and have taken to her Instagram account to shower compliments on her performance and amazing acting she has done on the drama.
She even responded to a comment saying:
I would like to say thank you with all my heart for your precious compliments. Your support makes me really happy. I'm waiting excitedly to meet you all in Pakistan after this period.
She is not the only Ertugrul Ghazi star who has expressed interest in visiting Pakistan as Gulsim Ali also took to Instagram where she thanked Pakistani fans for their supporting messages and kind comments. She expressed her desire to visit Pakistan after the coronavirus pandemic and meet her fans.
The lead actor of the drama Engin Altan Duzyatan also expressed his interest to one day come meet the show's fans in Pakistan. He shared an Instagram story that read:
I love you Pakistan, thank you for watching us. I hope I can come to meet all of you one day.
Read more: PTV wants to break a YouTube world record with Dirilis Ertugrul.