The Ertugrul Ghazi star Esra Bilgic shared some new pictures on her Instagram while soaking up the sun and looking entrancing like always.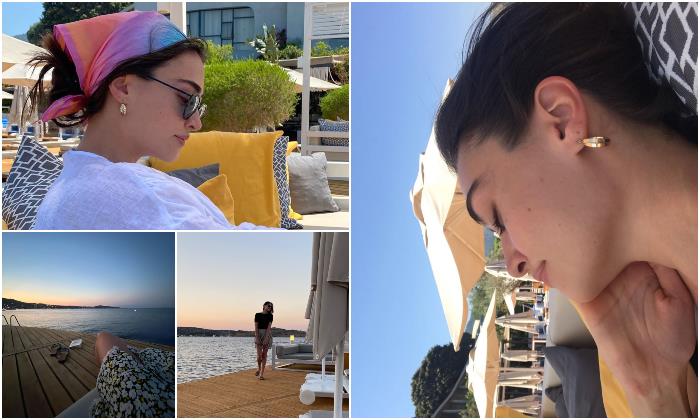 Esra Bilgic is known for her work in the Turkish drama Dirilis Ertugrul where she portrayed the role of Halime Sultan. The drama gained immense popularity in Pakistan when it first started airing in Ramazan this year.
The actress looked ravishing in the series of pictures she shared on her Instagram captioned, "Anilar" meaning "memories" in Turkish.
Read more: Man responsible for Sehar Mirza leaked pictures & videos arrested.
Esra Bilgic finds her "No. 1 in Pakistan"
That's not all as apart from the pictures shared by Esra Bilgic, the star earlier posted a cryptic tweet saying she "found her no. 1 in Pakistan" without any explanation as to what she means.
Fans have been extremely curious as to who or what her "no. 1 in Pakistan" might be but everyone will have to wait for more details from the star herself.
Although Esra Bilgic has a huge fan following in Pakistan, all that comes with a cost as many storm her Instagram leaving comments criticizing her dressing choice and requesting the actress to wear more modest clothes.
Read more: Esra Bilgic dressing choices – Why Pakistanis have a problem?